Ditching paper, going digital
By Paul Sheehan , COCHS Chief Operating Officer
Published: 05/19/2008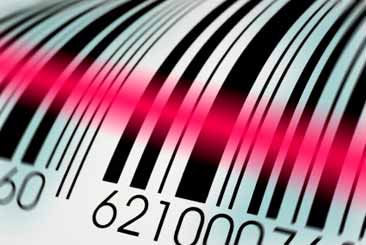 Editor's note: This story is being shared with us by Community Oriented Correctional Health Services, which helps local correctional agencies interested in partnering with community health providers. From time to time, Corrections.com will publish articles from the COCHS quarterly newsletter, COCHS Connection

Among the many challenges corrections officials face is providing inmate health care, and managing the paperwork generated by this enormous task. This paperwork often gets lost, slows down communications, and creates administrative nightmares.

Two years ago, by electronically integrating its inmate management and medical records systems, the Orange County Corrections Department in Orlando, Florida, went completely paperless.

"On November 6, 2005, we operated on paper. On November 7, we took away their pencils," says Jane Jenkins, assistant manager of the Department's Corrections Health Services Division.

"Within a few weeks, even the most die-hard said they couldn't re- member how they lived without this."

After getting the green light from the Orange County government to pursue an electronic medical management system, the Corrections Health Services Division issued an RFP for a vendor and selected Altoona, Pennsylvania-based Digital Solutions, Inc. (DSI). DSI chose a compatible electronic medical record (eMR) system designed by General Electric.

Today, the inmate management and medical systems are fully integrated and operate in real time. When a booking clerk enters an inmate's demographic in- formation into a computer, an eMR is automatically created. As intake information is entered, pertinent data are automatically transferred to the inmate's eMR.

Conversely, when a doctor or nurse enters information into the inmate's eMR, data essential to corrections are transmitted into the inmate management system. (under federal privacy laws, only certain health-related information can be shared, such as whether or not an inmate requires a bottom bunk or a special diet or whether he or she is under psychiatric observation or may keep medications.)

Medical records for more than 4,300 inmates can be accessed instantly in any of the eight medical facilities on the 75-acre campus by authorized medical professionals. Nurses use hand-held personal digital assistants (PDAs) while administering medications to keep medical records up to date.

A nurse downloads information for his or her housing area before getting medications for each inmate. During rounds, the nurse scans the inmate's identification card, administers the appropriate medication, and records the action (accepted medication, refused medication, inmate not present, etc.) into the PDA. At the end of each medication round, the nurse places the PDA into a computer station that uploads the information into each inmate's eMR.

Similarly, lab results are automatically uploaded when a physician orders a test and receives results. The new system also saves the department time.

A "sick call system" uses a phone tree triage that allows inmates to dial a number, enter their inmate identification number, and request medical, dental, or mental health services. Requests from these calls appear on a medical facility triage screen and nurses respond within 24 hours. All information from the call be- comes part of the inmate's eMR.

According to Jenkins, some inmates requested medical attention two or three times a day under the old system. Because the paperless system creates a quicker response, the number of repeat requests for medical care has fallen dramatically.

"We used to spend hundreds of hours on paper records, tracking reports and audits," Jenkins says.

Records and reports are now created automatically and corrections officers and health care providers are happier.

In addition, Jenkins notes: "We have seen large benefits on the security side of the house. Inmates know that corrections officers can find out whether requests for special diets or housing are legitimate."

Jenkins reports that since the eMR system's implementation, acute illness goes untreated less frequently and health providers are managing chronic illness better. This translates to fewer emergency room visits by inmates, which in turn reduces the number of hours spent by corrections officers guarding inmates in unsecured settings. As a result, community safety is enhanced.

Discharge planning has also improved. Case managers can see from inmates' files whether or not they need medical attention prior to release. They can also ensure that in- mates leave with needed prescriptions, and notify the local health department if an in- mate has been diagnosed with tuberculosis or AIDS.

In addition, the system simplifies health care if an inmate is re-incarcerated, be- cause the eMR is still in the system. Health providers know right away when they have to deal with a severe illness.

Jenkins offers the following advice to other jurisdictions exploring similar systems: Train, train, and do more training. Prior to implementation, Orange County corrections and medical staff received basic computer training on how to use a mouse, Microsoft Outlook, and other fundamental personal computer applications. After- ward, they learned how to use the inmate management and eMR systems. Training is ongoing and occurs every time a new form or application is added.

Now that the system has been up and running for two years, Jenkins says the possibilities for expansion are endless. Recently, the jail's pharmacy interfaced with the eMR system. Also, a local community health clinic has implemented the same GE medical record system.

Jenkins envisions a day when all the information systems of the jail, community health center, state labs, lo- cal health providers, and the county health department will be integrated.

"We will continue to tweak and grow," she says.

Prior to joining COCHS as chief operating officer, Paul Sheehan was employed by the Hampden County Sheriff's Department and Correctional Center in Massachusetts. There, he developed and managed a wide variety of facility and community-based inmate programs, including education, substance abuse treatment, vocational, and domestic violence.

To subscribe to the COCHS free, quarterly newsletter, COCHS Connection, send an email to newsletter@cochs.org. Please indicate whether you'd like to receive the newsletter by email or in hard copy through the mail.


---