Woman power
By Ann Coppola, News Reporter
Published: 07/07/2008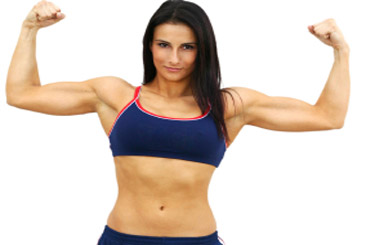 There was a time when one could walk around a facility and simply count how many female employees worked there. Today, it's a much different story. More and more women are stepping into facilities and onto the tiers. In addition, the variety of work some of them do outside the walls makes keeping tabs on their contributions to an ever-evolving corrections world a practically insurmountable task.

Take Lovisa Stannow, for example. Originally from Sweden, Stannow is a human rights advocate who's worked all over the world, from Somalia to Colombia, in war zones and natural disaster areas. Currently she is the executive director of Los Angeles-based Stop Prisoner Rape (SPR), the only U.S. organization focusing exclusively on sexual abuse in detention. Based on the group's accomplishments and plans for the future, you'd never know it operates on a staff of only nine people.

"We're small and really focused," Stannow says. "That's why the impact is so much bigger."

In 2003, SPR successfully lobbied for the passing of the Prison Rape Elimination Act (PREA), by offering testimony of men and women who survived sexual abuse in detention. The group now serves on the PREA task force for the California Department of Corrections and Rehabilitation, assisting corrections officials with staff training. SPR also is helping the National Prison Rape Elimination Commission (NPREC) draft the first ever national standards concerning rape in detention.

"We're actually just about to embark on a very important project in Oregon," she adds. "We're working with the Oregon Department of Corrections to make that state an early adopter of these NPREC standards."

Just last week, the Bureau of Justice Statistics released the Sexual Victimization in Local Jails Reported By Inmates study, a report SPR helped create. According to the study, 3.2 percent of inmates questioned say they've been targets of sexual predators behind bars.

"I am absolutely convinced that this kind of violence is largely preventable," Stannow says. "I'm drawn to this issue because while on the one hand it is horrifying, on the other hand it is very hopeful. We can prevent this by ensuring prisons and jails have good, solid policies in place, well-trained staff, and inmates that are well-informed about their rights."

Architect Mary Galey says her draw to the corrections world was more coincidental than cause-related because it was a matter of finding the right job opening at the right time.

"I got out of college and nothing really interested me, until I came across a job with the Bureau of Prisons," she says, "and right away I just loved the variety of the work. One jurisdiction will have 300 inmates they have to house and they're all different classifications. Then another jurisdiction will have 5,000 inmates all medium security. It's sort of a different project each time."

Galey designed facilities for the Federal Bureau of Prisons (BOP) for 33 years. At times, she worked on up to seven different projects at once. One of her favorite designs is the Administrative Maximum (ADX) facility in Florence, Colorado, the most secure BOP facility in the country. Now a senior justice project manager with DLR Group, Galey continues to tackle a variety of projects.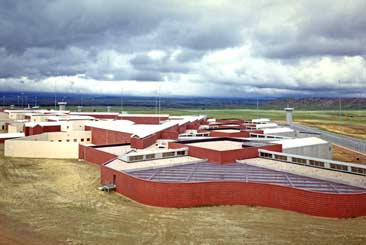 Housing areas at ADX Florence

"I just finished a master plan for the entire juvenile system in California," she says. "They've been under some scrutiny and have to provide better housing that complies with some new requirements. That was very interesting, and it involved quite a number of youth."

A 2004 court decree bound the state to transform its housing of juvenile offenders ages 12 to 25 under a plan that will also overhaul health care, education and safety. According to the San Jose Mercury News, California has one of the country's most troubled youth prison systems.

Galey is also working on a Hawaii community corrections center. After all her years of experience, she says she is glad to see more women working in correctional architecture.

"It's obvious more and more women are now in the profession, and it's certainly gratifying."

Galey and Stannow can attribute the success they have had in their careers because they are so strongly interested in their work. At least, that's what Joan Sanger would argue. In the 1980s, Sanger led the Texas Sunset Advisory Council review of the state's Adult Criminal Justice Center, and was in and out of correctional facilities deciding what reforms needed to be initiated.

"During that time I realized that for the most part people who were having criminal justice issues were also having issues with learning challenges and with self esteem," she says.

Sanger is using technology to fill this gap. She believes her Career Edge System will revolutionize how corrections handles career development for inmates. Career Edge is an online audio and written career assessment program that helps users choose a career based on their interests and find appropriately matched jobs. The program is available online with instructions in Spanish and English, so anyone can use it, regardless of computer or reading ability.

"When people look at recidivism, most just talk about ex-offenders getting a job. They don't talk about what it takes to retain a job," she says. "People are more likely to retain a job if they're doing work that interests them."

Her philosophy got the attention of the U.S. Probation and Pretrial Services System, which will soon start a pilot on Sanger's website. Even as she's been promoting and expanding the service completely by herself, Sanger recently thought of another way to use technology to help ex-offenders.

"I thought why are we using GPS and monitoring devices just to monitor people? Why aren't we using it as a social support tool? So I patented the idea of using portable devices that gets programmed for social services in the area the inmate is being released into."

Sanger envisions a handheld device that will notify ex-offenders if they walk past an area with a job appropriately matched for them. It could utilize GPS technology to point people to the locations of housing and employment assistance offices. Every minute of the individual's day could be scheduled and programmed.

"You could program it for the first two weeks, and then the person would know, now I'm supposed to go to Good Will and talk about getting clothes," Sanger explains.

She is presenting her new idea to both U.S. Probation and the BOP.

"If the corrections system thinks the workforce system can handle the ex-offender system appropriately, they're wrong," she says. "And I've seen how it operates. Generally the people who need the services the most, they get turned around and sent out the door the fastest."

While an advocate, architect, and inventor might not seem to have much in common, these three women do share the thread of loving their work and working to make a difference in corrections. Like so many other women inside and outside the field, their determination and ingenuity is improving corrections practices around this country in more ways than can possibly be counted.

Related Resources:

Listen to Lovisa Stannow on National Public Radio

Quick facts on ADX Florence


---