Organizational strategy for achieving safety, Part II
By Gene Atherton, NLECTC - Rocky Mountain - Institutions Program Manager
Published: 07/14/2008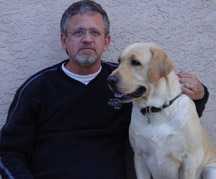 Regular contributor, Gene Atherton is in his 30th year of service in the criminal justice field. He is currently Institutions Program Manager for the National Law Enforcement and Corrections Technology Center in Florence, Colorado.




Editor's Note: Last week in part one of his article about promoting organizational strategy to ensure safety, author Eugene Atherton wrote about the importance of all departments taking responsibility for facility safety and how administrators can promote this by eliminating divisiveness. This week, Atherton discusses other organizational strategies such as managing expectations and measuring system performance levels.

When considering the core fundamentals of security and emergency response, another expectation should be that all staff from each department performs on the same level of quality and achievement. As an example, key control, inmate counts, and contraband control should be on the same quality level in the kitchen, as in the maintenance shops, warehouse, and so on.

The expectation is that no level of weakness would be allowed in the operation of numerous systems. In other words, the level of performance of systems across departmental lines within the institution should be seamless.

In the security wheel, each line on the wheel symbolizes a security system that crosses departmental boundaries. The systems altogether represent the network of safety and control within which all other functions at the institution occur.

Finally, it is important in the performance of systems related to security and safety to keep staff focused on the mission and objectives. Petty divisiveness at a time when performance is needed should not occur.

For the sake of performance, staff must be accountable to one line of authority. Typically, in institutions this authority would be the shift commander who reports to the chief of security, who reports to the warden or superintendent.

Does this mean that staff is going to be told by the shift commander how to administer medication, prepare or serve food, teach welding, or deliver mental health treatment? The answer is sometimes blurred where controversy exists. In almost all cases, the answer is "no." The accountability relates to security and safety.

Contemporary leaders are described in many ways in current literature. Some of the common characteristics of these leaders include promoting problem-solving across departmental lines within the organization, actively listening to the concerns of others, and respecting others' opinions.

The single chain of command on those issues still must be contemporary leaders of the security program. They must look for ways to complement delivery of a broad range of institutional services and include a broad variety of staff in problem solving.

Most importantly, that leader must ensure that all is done within the context of security and safety. In the security wheel, the single chain of command is represented by the center of the wheel.

How do staff members react to this strategy? Typically, they are appreciative for having clarity in expectations and definition of roles within the institution. It allows them to leave behind petty differences of opinion on security issues and focus on their contribution to the facility's overall mission.

As previously mentioned, leadership must decide upon a strategy and move forward. Implementation of that strategy must be understandable and clearly communicated to staff.

Additionally, leadership must model the behavior described previously and give priority to security and emergency management issues. Overall, this strategy should result in a staff culture that is committed to responding to events that risk the institution's safety and control.

Gene Atherton served 27 years for the Colorado Department of Corrections, which included the assignment of Security Specialist from 1992 to 1997, where he developed security and emergency management policy; designed new prisons; established staffing analysis; and created a system for insuring standards in security technology. In 1997, he was Warden at the Buena Vista Correctional Complex, and then became Director of Prisons for the Western Region in Colorado until retirement in 2004.

Atherton also is president of Correctional Consulting Services Group, and has served as a technical assistance consultant and trainer for the National Institute of Corrections> He is co-author of "Use of Force –Current Practice and Policy", "Supermax Prisons: Beyond the Rock," "Guidelines for the Development of a Security Program, Third Edition", and "The Evolution and Development of Security Technology". He can be reached at gatherton@wildblue.net



Other articles by Atherton

Reprinted with permission from Guidelines for the Development of a Security Program, 2007, American Correctional Association, available from ACA at 1 800-222-5646 or www.aca.org .


---