Opening new doors for new generations
By Ann Coppola, News Reporter
Published: 07/14/2008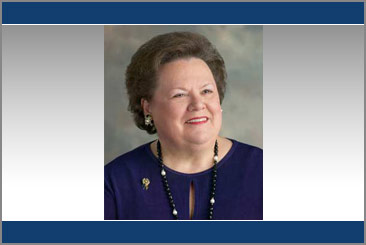 Admiring colleagues have called her a trailblazer and gutsy. Armed with a unique balance of southern warmth and tell-it-like-it-is toughness, S. Anne Walker is the born-and-raised South Carolinian credited with opening several doors for women in the community corrections field. Even so, don't try telling her she's a pioneer.

"You don't do something thinking, 'I'm going to be different from everyone else,'" Walker maintains. "You just do it because you want to do it. If I'm a pioneer, it's not something I planned. You don't plan on being one; it's just because of the times."

The times were the 1970s, a decade of great cultural change, including the era of the feminist movement and Equal Rights Amendment. Women held very few positions in corrections, especially in male facilities. The only way a woman found herself in a men's prison was because of her job, as a secretary or nurse, or because she was related to or married to an inmate. The other way might have been similar to Walker's experience, as a visiting student during her junior year of college.

"My sociology professor brought a group of us to the Central Correctional Institution in Columbia, South Carolina the main prison for men at that time," she explains. "I'm 58 now, but I can still remember it like it happened yesterday. I was hooked from that point on."

In 1972, Walker became the first full-time female employee of the Alston Wilkes Society, a South Carolina community and rehabilitative services agency. As a caseworker, she visited the state prisons, assisting male and female inmates with housing, family issues, job development, and pre-parole planning.

Even though she had dismantled the stigma about women working in men's prisons, Walker was about to encounter a major roadblock. After a few years at Alston Wilkes, she applied to be a federal probation officer. She was denied the job because, she was told, the work was too dangerous for a woman.

"I hope that somehow along the way I helped pave the way for those women in our state who eventually became federal probation officers later on in the 1970s," she says.

Disappointed but not down for the count, Walker stayed with Alston Wilkes, and after seven years moved on to a career in business education. Then in 1987, Alston Wilkes was looking for a new executive director. Walker applied, hoping to return to lead the organization that had started it all for her. She got the position, and hasn't looked back since.

"I'm excited about my job every day," she says. "There's always stuff changing politically, legislatively at the state and federal level, things that impact us all the time. Our mission is to rebuild lives for a safer community."

Alston Wilkes fulfills that mission by offering help to many in the community, including former offenders, homeless veterans, emotionally challenged youth, and their families. The agency runs four adult federal community correctional facilities, all in South Carolina, and a youth home for adolescent boys. Alston Wilkes also has a clinical day program that partners with local public schools. Nine regional community service coordinators serve most of the 46 counties in the state, providing case management, counseling, and employment services.

"We're not the bleeding hearts of South Carolina," she adds. "When people commit a crime, they don't just get off. People make mistakes and pay the price, and then we help them head down the right road."

Most funding for Alston Wilkes, which contracts with the Federal Bureau of Prisons, comes from the United Way. The agency also has a membership of 4,000 people in South Carolina and 20 other states. Alston Wilkes has close to 100 employees throughout the state.

Even in the fast-paced environment, Walker is a champion of slowing things down to value her employees.

"Our employees are good, strong folks," Walker says. "We talk about being a family here. We don't just work together, we care about each other. I send everyone in the agency a birthday card and a card on the anniversary of the date they started working. We're here because of their hard work."

These days, people are eager to learn the secrets behind her success.

"First of all, when you call me on the phone to do business, the first thing I say is, 'How's your mama?' Translation: How's your family? How are you doing? Southerners talk slow so people think we think slow. But we talk slow because we think about what we're going to say before we say it."

"The second thing is you've got to learn how to weave through situations," Walker adds. "You can't just hit something head on. I say there's always more than one way to skin a cat. To get something done you weave your way through it."

She says her motto is to "work hard, do good, and have fun." Her ambitious plan for the future certainly follows that latter part.

"I want to come back in the next life as a race car driver. We southerners move at a little slower pace, unless, for me, if I'm driving. I have a tendency to drive fast."

Driving habits aside, there are many women thankful for Walker's slow pace over the years, because it appears to be a style for success that continues to open new doors for new generations.


---