Honoring community corrections professionals
By Ann Coppola, News Reporter
Published: 07/28/2008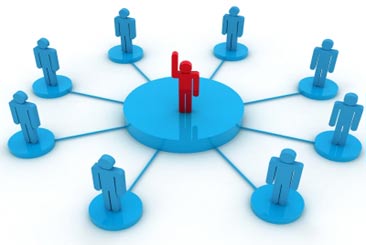 State and corrections leaders joined community corrections officers and their families July 15 to 21, to celebrate "Probation, Parole and Community Supervision Week." Nationwide and across U.S. territories they urged people to recognize and thank this essential group of criminal justice professionals.

"It is so difficult for people who are not in the profession, or don't know anyone working in the field, to appreciate what an important and incredibly challenging job it is," says American Probation and Parole Association (APPA) spokeswoman Diane Kincaid. "This week reminds people everywhere of that."

APPA initiated the week in 1999, and regularly celebrates it the third week in July. In conjunction with this, it makes available on its website a resource kit to help community corrections agencies get the word out. Downloadable information this year included bumper stickers, with messages such as, "Proud to be a Probation Officer," and "Safety. Solutions. Service," printable bookmarks, and brochures explaining the who, what and why of probation and parole.

APPA also offered sample proclamations, public service announcements, opinion-editorial statements, and news releases for agencies to send to local government officials, newspapers, and radio and television stations. Local county leaders and community corrections officials in at least 21 states sent out press releases or wrote to their local papers urging members of the community to join in the celebration.

"Day after day our staff works with little fanfare directing offenders on how to succeed, think differently, make better decisions, pay restitution and fines, find and retain employment, improve their education and participate in restoring justice to the communities which they've harmed." said Donna McBride, an Arizona Pinal County Juvenile Court and Probation spokeswoman in a letter to local news site 85239.com.

In California, the Sacramento County Probation Department held several community activities, including a juvenile probationer art show displaying the creations of juveniles in the county's youth detention facility. The county also hosted its first ever "Probation Games" with probation officers from five counties participating in football, basketball, softball, and volleyball tournaments, capped off with a BBQ lunch.

The Humboldt County Board of Supervisors proclaimed the week to recognize the hard work of probation officers trying to prevent crime in the community and foster rehabilitation of those convicted of crimes, a staff report stated.

Ventura County Probation Agency Supervising Deputy Probation Officer Mari Carpenter wrote in her local paper, the Ventura County Star, "Although we are an essential part of the public safety system, our work often goes unnoticed."

Colorado Supreme Court Chief Justice said, "This week is a time to honor the dedicated people who devote their careers to the welfare of others through public safety, offender accountability and victim and community reparation."

Louisiana Department of Public Safety and Corrections Secretary, James M. LeBlanc, said in the Houma Today, "Approximately 550 officers are responsible for supervising 63,000 offenders. The average caseload per officer is 125 offenders - individuals convicted of everything from theft to drug distribution to homicide."

In Maryland, The Baltimore Sun ran an editorial piece commending the state's community corrections professionals, as Minnesota's St. Peter Herald asked readers to, "thank a parole officer this week." Meanwhile, The West Virginia Record ran an editorial praising the state's community corrections professionals.

George Christie, president of the Probation Association of New Jersey, sent a letter to the Asbury Park Press saying, "As we observe Probation, Parole and Community Supervision Week, we need to think about the best ways to invest our dollars in the system and how we can move the system forward."

The television program New Mexico in Focus interviewed officials from the state's Children, Youth and Families Department's Juvenile Probation, which provide services for more than 15,000 children in communities throughout the state.

New York Governor David Paterson and Oklahoma Governor Brad Henry both signed official proclamations recognizing the week, as Tennessee Governor Phil Bredesen declared July 13 to19, Probation and Parole Officers and Community Corrections Officer week. Officials from Oregon's Multnomah County Department of Community Justice posted a video online of its remarks recognizing community corrections professionals.

Pennsylvania Board of Probation and Parole Chairman, Catherine C. McVey, in a letter to The Phoenix newspaper wrote, "State parole agents do not depend on high-tech gadgets to do their jobs; they rely on face-to-face interaction with offenders. By doing this, they help to prevent future crime by changing the way offenders think and behave, and by encouraging them when they show the desire to do so. When this light goes on, one of the toughest jobs in law enforcement becomes one of the most rewarding." -

Related Resources:

See Sacramento County juvenile probationers' artwork

Read New York's proclamation.


---