Trailblazer: One sheriff's journey to the top
By Ann Coppola, News Reporter
Published: 08/04/2008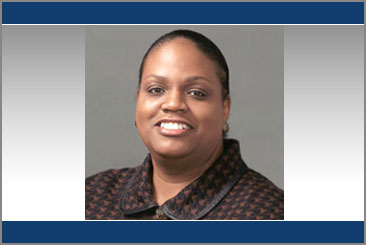 In the fifth grade, Andrea Cabral took a career aptitude test that determined she possessed the skills to be either a lawyer or an actor. When her mother showed her the proudly preserved document just a few years ago, Cabral had to laugh at just how accurate the assessment turned out to be.

"I spent 16 years as a prosecutor," she says, "and what you have to do in front of a jury is very similar to acting. I love the art of convincing a jury, the task to convince twelve people who know nothing about a situation that a wrong has occurred."

Cabral prosecuted hundreds of Massachusetts misdemeanor and felony cases for two county district attorney's offices and the state's Attorney General. In 1998, she was tasked with managing eight district courts and the Boston Municipal Court. If Cabral had taken a career aptitude test at that point, it would have indicated she had all the right ingredients for her next daunting career move.

"Corrections was certainly not something I thought about throughout my career as a prosecutor," she says. "But when I was ready to move on from the DA's office, I was aware of a number of issues and problems with the Suffolk County Sheriff's Department. It was the focus of a lot of government and media attention, and the sheriff was retiring before his term was up. And because I had seen such good examples throughout my career of how to form an organization with the right culture and make it more progressive, I thought, 'I could do that there.'"

With that thought, Cabral sent a resume and cover letter to the governor applying for the sheriff's position at the Suffolk County Sheriff's Department. It was a history-making move.

In 2002, Cabral was appointed the 30th sheriff of Suffolk County, becoming the first female sheriff in the history of the state, and the county's first black sheriff. The transition from prosecutor to leader of New England's largest sheriff's department presented many multi-layered challenges for Cabral, especially as a black woman.

"It was the most challenging thing I have ever done in my life," Cabral says. "In terms of Massachusetts, I was going to be bringing a perspective to the job that no other sheriff in any part of the state ever had, so I'm sure that created apprehension for certain people. Apart from the challenges that are inherit in me being both black and female, there was the challenge of changing the way things had always been done, changing the culture and creating an organization that was professional and merit-based."

Whatever concerns there may have been, Cabral set out to utilize her unique perspective to the department's advantage. She developed gender responsive inmate programming with a focus for women on finding jobs and housing while building up life skills and self-esteem.

"I think being female, I had a particular sensitivity to the needs of female inmates," she adds, "and understood that we could create something unique."

Cabral believes corrections as a whole could use a lot more of the female perspective.

"Corrections is a very male-dominated profession," she says. "It's male-dominated in terms of who goes to jail and male-dominated in terms of who runs those facilities. It's always sort of looked at as a rough business for which women are not particularly suited. This is interesting to me because I actually think, and at least some studies have shown, that the female approach to the daily work of corrections, working in correctional units, is equally if not more effective in dealing with male inmates."

"It's a no less firm approach," Cabral continues, "but women tend to communicate more openly in ways that keep little tiffs, little disturbances from becoming bigger problems. I think the deescalating effect that the female presence has just in the nature of an approach to problem solving has been grossly overlooked in corrections. As a sheriff, I bring with me my experience in life as both a woman and a person of color, and those give me a perspective and inform what my approach and goals are going to be in any given situation."

After two years as an appointed sheriff, Cabral successfully ran for the office in 2004 and hasn't looked back since. The sheriff recently traveled to Washington D.C. to participate as a panelist in a forum addressing the impact of reentry from local jails.

Just last month, the department launched its first ever "legislative Blog" detailing the issues and advocacy actions Cabral is undertaking. While it's impossible for her to describe what a "typical day" as sheriff is like, she can pin down the two things she loves most about her job.

"I love the opportunity to work with very talented, committed and frequently tireless people who put everything they've got every single day into making this department a better place," Cabral says. "And I genuinely love the opportunity to help people change their lives."

Outside of work, Cabral enjoys the simpler things in life.

"I mostly am interested in sleep," she admits. "That is my chief interest by the time I leave here. I do enjoy traveling, getting out to see the country, although I never travel anywhere near as much as I'd like to."

However, her activities seem to get outshined by her tireless focus on her career and field.

"I did get to go to Australia last year. It is gorgeous there," she says before quickly adding, "and they have a very interesting criminal justice system. It's very progressive and the country as a whole has a very effective way of approaching incarceration. They incarcerate relatively few people."

Tireless indeed.
---