Pulling together
By Caterina Spinaris
Published: 08/18/2008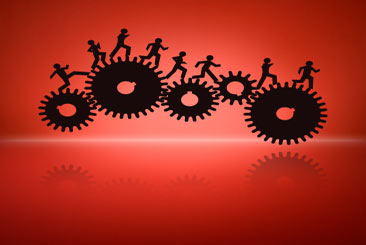 Editor's note: This story is being shared with us by Desert Waters Correctional Outreach. The non-profit organization and its newsletter, Correctional Oasis, are dedicated to the well being of correctional staff and their families.

June and July were hard months. Staff have been mourning the loss of coworkers CO Donna Fitzgerald and CO Jose Rivera to offenders in Florida and California.

Grief and somberness prevail. Also anger. Prior months were also distressing due to various facility disturbances. The blows have been adding up.

"This could have been me!" The awareness is inescapable.

Line staff once again take stock. "Do I really want to be in this job? Is the retirement worth it?"

Significant others at home may be hanging onto denial—"Such things don't happen at his/her institution. They've got it all under control."

Or they become adamant that they want their loved one to find a safer place to work. NOW is the time to pull together.

Be brutally honest with yourself, especially if you intend to make corrections your career. You may be getting pummeled by fear like never before.

You wonder how you will handle the next confrontation with violent offenders. Will you call them on their behavior? Will you stand your ground? Or will you seek relief from your anxiety by looking the other way, letting things slide, or even making deals with offenders for protection?

After facing once again the dangers of your profession, you need new resolve to tap deep within your reservoirs of courage. Everyone has limits.

You may need to let your supervisor know that you've taken as much as you can for now and you need to move on to other areas of the institution.

Choose to be there for your coworkers as well, listening, validating, encouraging them. Do the same with loved ones at home. Shower them with compassion for their concerns while explaining why you choose to keep working where you do.

And be real with them. Seek their comfort when you feel your anxieties rising.

Supervisors, be particularly on the lookout for ways to support agitated and worried staff. Have talks with them about dealing with the forbidden "F" word—Fear.

Do not shame them for it. The chances are that, in their shoes, you'd be experiencing the same fear and anger mix. Let them know they're normal people having normal responses to environments of unpredictable danger and potential mayhem.

Allow them to vent their frustrations. Ask them what they need from you so they feel sure you have their backs.

Bring up the issue of dealing with frightened loved ones at home and ways to handle it. Treat them with respect and kindness.

Other than the paycheck, your humane and caring treatment of them may be their only reason to keep coming back.
---