Conference wrap-up: ACA in New Orleans
By Ann Coppola, News Reporter
Published: 09/01/2008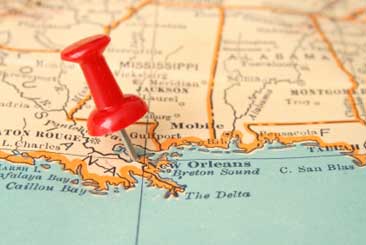 The American Correctional Association's (ACA) 138th Congress of Correction, held in August, again brought together professionals from all over the United States. The six-day event, which celebrated the theme, "Being Ready for Any Challenge", took place at the Morial Convention Center, in New Orleans, Louisiana.

The conference offered more than 100 workshops on a variety of topics, including jail overcrowding, the aging prison population, and ways to reduce juvenile recidivism. A number of participants said attendance seemed down from past years. ACA could not confirm attendance numbers.

Eileen Baker, who consults with facilities that have deaf and hard of hearing inmates, attended for the networking opportunities and to stay on the cutting edge of her field.

"There's just a lot to take part in and a lot to take advantage of," she says. "You get a really wonderful flavor of corrections in terms of what new programs states are doing. I think that it's an incredible opportunity for camaraderie and learning about each other's expertise."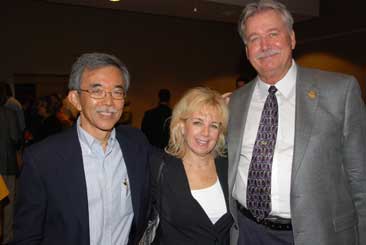 Baker with (left to right) Ted Sakai, Hawaii Department of Public Safety director (ret.) and Maj. Danny Downes, Lubbock County Sheriff's Office



Attendees had the opportunity to tour several area facilities, including the Louisiana Correctional Institute for Women and the LaFourche Parish Sheriff's Office Work Release Facility.

Warden Mark Saunders of the Southeastern Correctional Institution in Lancaster, Ohio says the event zeroed in on some issues currently affecting his facility.

"It was interesting to find out how different agencies have reacted and responded to the PREA [Prison Rape Elimination Act] standards," he says. "When the PREA bill was written, what wasn't discussed was that the standards could comprise a significant financial burden to the facility. In our case it certainly does."

"Programming-wise, the health care program continues, and overall there were very strong workshops that were relevant and timely," adds Saunders, who is also president of the North American Association of Wardens and Superintendents.

Tony Czarnecki of New York's Westchester County Correction Department , also found a topic relevant to the challenges his agency is facing.

"We had begun a discussion in our agency about the possibility of going from an eight-hour to a 12-hour shift, and wouldn't you know there was a seminar on that kind of transition," Czarnecki says. "The panelists talked about how different work schedules benefit staff."

Czarnecki also said he enjoyed talking with vendors in the conference's massive exhibit hall.

"Our agency had just put out a "Request For Proposal" on inmate commissary services, and going to the conference gave me the opportunity to interact with some of the companies who have responded," Czarnecki explains.

"Overall it's just a great opportunity to meet people who might be facing similar challenges as yourself and hearing different perspectives," he adds.

Next up for ACA is its January 2009, winter conference, which takes place in Kissimmee, Florida .


---