Understanding to prevent
By Michael Urbistondo , Crisis Intervention Team Coordinator, Miami-Dade Corrections & Rehabilitation Department
Published: 09/08/2008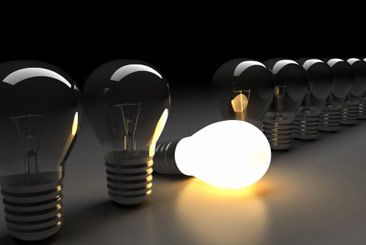 Approximately 30,000 people in the United States kill themselves each year. About every 18 minutes someone in this country intentionally ends his life. It is estimated that an attempt is made about once a minute; 86 suicides occur per day, one suicide every 17 minutes.

It is natural for human beings to do everything possible to avoid dying. Why then would someone choose suicide over life?

Suicide comes about when people are in intensely painful emotional state. They lose hope and see no resolution to their difficulties. It may appear to them that this is the only way out of their overwhelming pain and frustration.

This brings us to this, why are jail environments conducive to suicide? Those not used to being regimented can encounter traumatic difficulty in the jail setting, which can then trigger a suicide attempt.

Following incarceration, many inmates experience feelings of helplessness and hopelessness. They feel powerless and overwhelmed; feelings of shame are often inversely proportionate to the gravity of the offenses committed.

Frequently, such feelings develop in those who have never been arrested before or who have limited arrest history. It is not uncommon for jail suicide to be committed by an intoxicated person held under "protective custody" until sober, or by individuals arrested for traffic violations, disturbing the peace, or other minor offenses.

Fears, based on jail stereotypes seen on television and movies, and stories carried by various media, heighten anxieties about inmates and, sometimes, corrections staff.

Most, if not all, people working in the criminal field never personally experienced the trauma of the arrest and incarceration. Experience has shown that, in many instance, the longer people work in the criminal justice field, the more insensitive they become to the emotional effect of the arrest and incarceration, particularly for the first-time arrestee.

It is often believed that people must be "crazy" to be suicidal. It is important for corrections staff to realize, that although a suicidal person is unhappy and depressed, he or she is not necessarily mentally ill. In turn, one who seems to have no personal issues or doesn't appear to be unhappy or depressed, can be closer to committing suicide than we might believe.

Thinking about these ideas when the newly incarcerated enter a facility could help staff prevent an unneeded and unfortunate loss of life.

Michael Urbistondo is the crisis intervention team coordinator for the Miami-Dade Corrections & Rehabilitation Department.

He was worked on the mental heath floor of the Miami –Dade County Jail for the past twenty years. He is teaches crisis Intervention, and signs and symptoms of mental illness. He an instructor for new recruits, for Taser tactics, and an International Association of Nonviolent Crisis Intervention Instructor.
---