A life promotion
By Jim Montalto, News Editor
Published: 09/15/2008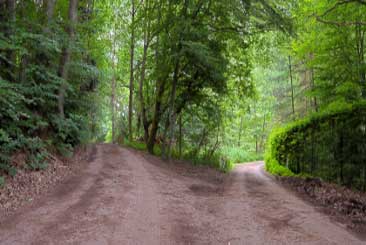 They say you can't have it all. There can be no victory without failure, no gain without a loss somewhere else.

When it comes to someone like J. David Donohue, that old adage doesn't necessarily ring true, nor does he particularly believe in it.

Through his 28-year corrections career Donohue's faced his share of sacrifice - multiple house moves, long work days, late nights, weekends and holidays consumed with facility visits or administrative matters - but never once did he give up on the most precious part of his life. As he climbed the career ladder, from entry-level corrections officer to Indiana Department of Correction Commissioner, his family has always been by his side.

"My oldest daughter thought it was socially acceptable to have a moving truck in your driveway every 18 months," he recalls. "We were a very transient, corrections family. Every time I was promoted it was a physical relocation. That interruption was very significant, but my family has been able to absorb that."

Despite the inconveniences associated with moving, he says the experiences helped his children adapt to different environments, and gave his family an opportunity to see parts of the country they otherwise might not have seen.

"For everywhere I see a con, I see a pro," he adds. He's never compromised his positive attitude, and he's viewed of life challenge as nothing more than learning experiences. Those attributes have served him well.

Donahue's resume includes a list of thorough and well-rounded corrections experiences. He worked at numerous facilities throughout the U.S., including the Federal Bureau of Prisons, as well as minimum and maximum state and private facilities.

He became warden of two prisons, and was Kentucky Department of Correction Deputy Commissioner.

He began each experience with a determination to improve upon what had already been done. When it was time to move on, he dedicated himself to ensuring that his agency, and the programs and staff affected by his decisions, had not only improved, but also were poised for continued success.

When he took the helm as Indiana's new commissioner in 2005, Donahue immediately expressed his refusal to make decisions that would undermine his facilities or communities. He explained to the state's budget committees that additional tax dollars would not be needed to operate Indiana's corrections agency.

Even with a strict budget, Donohue implemented innovative re-entry programs, lowered recidivism rates, re-instituted inmate programs, and raised the department's overall image.

"The system is old, dating back to Lincoln, which can make it challenging," he says of the INDOC.

"We had not embraced unilateral accreditation standards, and we didn't have an environment that supported the quality in corrections. In 2004, we had some facilities accredited. Now all 35 prisons are, along with our training academy and headquarters. This fall our parole division will be too.

"We've made phenomenal strides in efficiency. We saw recidivism reduce incrementally every year since I've been there. Staff and development training has been enhanced as well."

Each year his successes improved the well-being of the department. He convinced state legislatures to pass a bill that classified a corrections officer as a hazardous employee position, thereby improving human resource support.

He replaced facility windows and upgraded plumbing and electrical systems to improve efficiency and reduce utility bills. The agency's farm system was reinstated, causing an increase in the number of inmates in education programs. To help inmates improve themselves, he implemented faith and care initiatives, an accomplishment of which he is most proud.

His leadership and methodology gained him nationwide recognition, which lead to an invitation by U.S. Army Secretary, Pete Geren, to review detention operations in Iraq.

At 49, Donohue was at the top of his career, but events in his personal life over the last year or so gave him reason to pause and re-think things.

"I was raised in a one-parent family. That was my mom," he says slowly and quietly. "She passed away in 2007, and that created a significant void in my life. That's when I started to think about what this is all about."

"Everyone has to re-evaluate their priorities," he says, then stops for a second to let this thought sink in.

"I realized that my priorities got a little off-center with being so busy with the responsibilities of my career. I'm a man of faith, and as I looked at what I had I realized I've been so blessed with my wife and children."

This past spring he learned his next blessing would be the birth of his first grandchild.

Donohue realized that at this point in his life, he faced a crossroads between work and family. What he decided next took him toward the one family that has supported him all these years, but away from another.

"I sat down in a very private environment with my family and began talking about life goals and objectives," he recalls.

"For 28 years in corrections, and as a parent, I've often said 'this is what we're gonna do,' but this time it was different. This decision was the first one I made in concert with my family."

Soon after is family meeting, he informed Indiana Governor Mitch Daniels of his intention to step down from his post as INDOC Commissioner.

"It was the toughest professional decision I've ever made because I felt I was letting my boss down. My affection and respect for Governor Daniels is so high, and I didn't want to do that to him.

"But it was the easiest personal one I've ever made," he says without a hint of regret. "My children are probably proud of their dad, but they probably don't know some things about their dad, and I want them to know. I want to celebrate their accomplishments as well."

Donohue announced his resignation knowing little of what would come next.

"I have to be honest, I wasn't in the mindset that I was going to be in corrections when I left Indiana for Kentucky. But my mom always told me that work ethic is important. So, I was pretty confident with my ability to stay employed."

He didn't have to wait long for his next opportunity. He accepted a position as warden of the Kentucky State Reformatory. He was also asked to serve as an advisor to the Kentucky Criminal Justice Council.

"It's an exciting time for me. I can't be happier, or be in a better space," he says.

Despite the opportunities ahead, he's firm about his family being priority.

"I know professionally I'll be committed and engaged, but my personal desire is to focus on my family. That's the next chapter of my life."

As a result, Donohue doesn't see his move to Kentucky as a step back. He calls his decision to shift the family, work balance as a personal and professional adjustment.

"I don't see this as a demotion. I see it as a life promotion. I see it as I'm still doing what I love, but also as a respective decision to support and nurture my family.

"I know corrections can be tough on family; death rates are high, families are torn apart because of stress, habits form like drinking and tobacco use that can be debilitating. Corrections has its share of that.

"There's a lot of family and personal struggles, but I've been so blessed to have a partner to support my focus on corrections. But now it's time to give back."

For him, this means re-connecting with his family. It means talking more with his second daughter about her classes at the University of Kentucky, and taking his wife touring on his motorcycle. It also means visiting with his oldest daughter and first grandchild, as well as catching up with his son, who will graduate high school and attend UK.

"It'd be naïve to suggest I've already created a balance between work and family. I know I've made phenomenal commitments professionally," he says. "That's the nature of our business. Corrections is 24/7, and the higher you move up, the more committed you need to be to your employees and facilities and what they need."

Donohue remembers the times when there wasn't a weekend he didn't visit a facility. He remembers leaving holiday dinners to visit facilities and walk with the staff.

"I chose to do these things, so I lost the balance. I was doing everything I could do to meet the expectations of my career.

"I did lose perspective. I think that happens in this business, because it is such a personable business. But, I'm at a point in my life, with my family, my age, my confidence level, that I can re-ground myself and get back that balance.

Part of regaining that balance is staying positive about the choices he's made.

"I'm in such a great position in my life to enjoy both my professional and personal activities," he says enthusiastically. I'm on top of my game."

The other part is ensuring the decisions he makes now create and preserve his legacy, not professionally, but personally. If he puts even half the time and effort into this goal as he has into his career aspirations, no doubt this will be a legacy filled with cherished family memories.
---