The Way Back Home: Imprisonment and the irony of free will
By Berkeley Harris, MSW
Published: 09/22/2008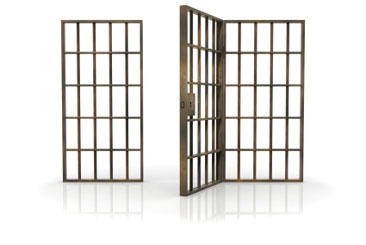 Growing up in the proclaimed "land of the free, and the home of the brave," where the highest incarceration rates in the industrial world prevail, continue to present infamous odds to those reentering society.

The Classical School and the rationality of crime, was born out of 1780s thinking, and purported by the Englishman, Jeremy Bentham among others. Bentham in setting the criteria of free will; declared that human beings were looked upon as rational creatures who being free to choose their actions, could be held responsible for their behavior. This doctrinal philosophy of free will superseded the concept of theological discourse of the time, that human beings were predestined to certain behaviors.

Our society has delegated the concept of free will to all citizens, without consideration for the emotional, intellectual, ethical, economical and spiritual capacities of its recipients. Such bestowing seems to be an attempt to exonerate those providing this beatification viz. (legitimate authority) from responsibility.

Pressures on today's youth are enormous. Parents, biological or those of a provider, caregiver nature, such as grandparents, usually want the best for youth in their care. They want them to acquire the relevant tools for today's world.

Knowledge, skill, boldness, and controlled aggression have been identified as competencies needed to meet twenty-first century expectations. Social competence research indicates that peer acceptance and the skill to establish at least one significant relationship are two identifiable components that impact psychological and social competence.

If all things were equal, then this approach would indeed have a chance to be seen as functional. Chronic inability to meet psychological and social expectations sets up a paralysis of the mind, wherein the youth experiences pressures of incompetence, which often promote under-achievement, and a sense of being undervalued by society. This dilemma of exclusion from mainstream acceptance and opportunities, promotes opportunity for alternate opportunities of success, through deviance.

Free will, usually when put to the test, concerns itself with what events go on in a person's head and heart just before acting in a problem situation. There being no relevancy of a level playing field present, the advantage lives with those enforcing the social order of punishing for disobedience, or rather punishing for not knowing how to play the game.

If free will has been bestowed on us, then where and how should it be effectively distributed, taught and by whom?

Yes, who will teach the strategy of: calm down; recognize one's own personal signs of feelings and stress; articulate a step-by-step process of problem solving within a context of sensitivity to the reactions of others; reorganize oneself, and think clearly and logically; positive self-efficacy; an ability to plan and delay immediate gratification; self-monitoring even under immense stress; to all, as oppose to those fortunate ones steeped in the social order?

Is legitimate authority not responsible for its own actions? Or is there a place for intellectual dishonesty?

Should the legislated, Leave No Child Behind be considered as a formula for teaching the basics of free will, and the responsibility required of it? If so, should all schools be a platform for the official teaching of free will?" Or is the missed education of teaching the elements of Will and May, the passport to teach ShallShall, or punishment, is the end product of missing out on the finer parts of understanding and making effective choices. Shall, in the Prison Movement has no choice but "Hobson's choice," namely, "this or none!"

It's not uncommon to learn that more than fifty per cent of the prison population is illiterate, nor is it uncommon to hear that there's a war on illiteracy, or a war on drugs. What becomes unsettling is a report indicating that the 1997 Senate Committee, which commissioned the National Reading Panel that resulted in the billion-dollar Read First legislation, turned about face and voted in June 2008 to eliminate all funding for the program, and to invest it in a $2.1 billion program for drug addicts.

This poses the question, which is the chicken, and which is the egg? Another case of back loading the system, and preferring to deal with cure rather than prevention.

In a recent documentary on Indiana State Prison hosted by MSNBC, in June 22, 2008, an attempt is made to intermittently resocialize the inmate from a restricted to a less restricting prison environment. This approach provides temporary daily self-development courses, where the inmate is removed from bars to an open concept, at the end of which, he is returned to practice (Prison Routinization).

While the prison authorities are trying to make a difference, the desired outcome or impact rests in the balance. It's almost like taking a wolf from the wild and domesticating him, and sending him back to the wild.

What can he practice there? What is his legitimate authority of practice? And what are his chances of surviving in the wild?

New ideas are transformers to our thought processes. Implementing new ideas in criminal justice is a tough sell.

It has little to do with being "tough on crime," but rather ridding itself of a paradigm paralysis, which keeps us in a sense of false containment. It should be remembered that change in the justice system should be viewed holistically.

Reentry of prisoners into society must be viewed from a holistic perspective and with creativity. Classical justice theory made the prison world what it is today.

Critical criminology in its manifestation, coveys the fact that we not only perceive the prison world, but conceive it. To this extent, we can remake the prison world by changing its present paralysis, and by reorganizing and implementing creative thought, which for too long has been buffeted by dogma and stereotyping. Such complacency, has promoted poor institutional designs, overcrowding, and placing correctional staff on the job at-risk.

Classical criminal justice theory seems to rest on the premise that punitive action may be considered just, provided that certain criteria in the "playbook" are justified. Furthermore, it fuels the medium of fear and insecurity, which drive communities into social, intellectual and economic bankruptcy.

If this evaluation bears any relevancy, then there should be cause for concern about the social-economics of return on investment by high imprisonment rates and increased recidivism rates. Given the record of failure within the current system, it poses a hopeless proposition.

Considering these systemic flaws, critical thinking necessitates a reexamination of the playbook, and its legitimate authority. Where legitimate authority in criminal justice now seats itself; it is proposed that public policy towards drug abuse, mental health, restorative justice, restorative education, persons with disabilities, arrested development, and poverty (all of which are manifest ills of the prison population) should be placed in the hands of and be directed, not by politicians, but by independent expert councils in education, public health, social services, and those who can effectively wage a war on poverty to the benefit of the underclass.

Poverty is the curse of the underclass, usually heavily weighted by women and children, some 14 million presently without health care.

The suggested mandate of these councils, would be to create social and developmental rudiments in the playbook that shall contribute not to the expanding criminal-justice-industrial-complexes that continually benefit private entrepreneurs, but will be seen to contribute to the inherent well being and potentials of all of a level playing field. This grouping of expertise is not to assume another form of Social Control, but to ensure that the proverbial horse is before the cart.

These mandated councils would create and implement educational, economic, political and "community norm change" to replace a present system of repression and exploitation of the human potential. It is reported that the Bureau of Justice Statistics revealed that the number of people in state and federal prisons and local jails reached 2,245,189, an in crease of 2.8 percent during the 12 months ending June 30, 2006.

I have not indicated a total removal of a penal system, where logically mandated, and where unnecessary incarceration is eradicated, but what we have now literally isn't good.

The old adage that, prevention is better than cure, is the thesis here. If we continue to over feed the back-end of the system, at the cost of the front-end, we can look forward to all fall on our behinds, while the opportunity for social order and prison reform continue to elude us. The dislocation of families, and the continued acceptance of incarceration as an effective tool to restore community life, feeds into the paralysis of classical criminology.

Restorative justice philosophy reflects that when anyone is sentenced to imprisonment, the impact not only weighs heavily on the immediate family members, such as children, parents, spouses, partners and others, but also negatively influences the community from which the person has been removed, and to which he/she should return.

In any review of the deficiencies of classical criminal justice theory, the end product shows an overwhelming need for prevention, and diversion strategies to stop the bleed of inept incarceration, and the propagation of impoverished communities. Such an approach must be holistic in nature, rather than a mandate of law enforcement and punitive action.

Should this be an opportunity for rethinking the agenda? Or, have we in the business of criminal justice been lulled into a soporific stupor by the chronic past of incarceration, which has ensconced itself in communities of poverty, then and now?

Have we reached a consensus, or a point of saturation that has translated itself into a self-fulfilling prophecy? With educational gaps, deficiencies in teaching free will, economic gaps of severe poverty, unsafe corridors for poor students to get to and from dilapidated schools, toxic dumping in unprotected neighborhoods, can we continue not to redefine incarceration as a mental health challenge, rather than a criminal justice malady?



Berkeley Harris is a program manager of Families in Transition Community Services Inc., an organization that provides technical assistance to youth-based educational and mentoring programs, 21st century emotional intelligence skills, Transitions Management training, workshops for adult and seniors transitions, and project evaluation.
---