N.C. welcomes new probation operations manager
By Jim Montalto, News Editor
Published: 10/08/2008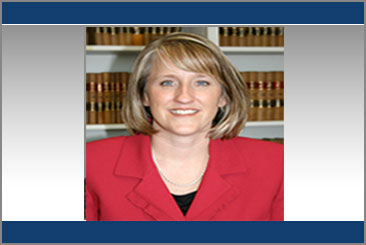 Maggie Brewer is the new manager for North Carolina's Wake County community corrections operations. As a judicial district manager, she will manage 154 officers and administrative staff who supervise about 7,450 offenders on probation, parole, post-release supervision, and community service.

In 1996, Brewer started her corrections career as a program assistant for Central Prison. A year later, she became an admissions technician at Polk Correctional Institution. In 1998, she became a Wake County probation/parole officer.

Brewer's family has been connected to the corrections field for several years beginning with her mother and stepfather, Dorothy and Mike Ledford, who are retired from the Division of Prisons. Her father, Joseph Norris, is retired from the Division of Community Corrections. Brewer's husband is a Caswell County probation/parole officer.

Brewer has a Bachelor of Arts from N.C. State University. She is an NCDOC general firearms and pepper spray instructor, and a member of the N.C. Association for the Management and Treatment of Sex Offenders State Board. She was president of the N.C. Probation/Parole Association as well.
---