Breaking new ground
By Lynne Murray, Corrections.com News Intern
Published: 12/01/2008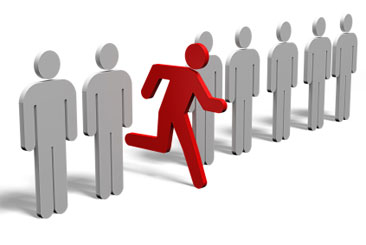 Since its opening in 1935, the FBI National Academy has had its share of graduates pass through the halls. However, there has never been one quite like Captain Steven Tallard. Tallard made history by becoming the first parole officer ever to graduate from the Academy.

"You need to go through an application process first. Then, you undergo an extensive interview process," he says of the admission process. "You also need to show promise for promotion in your field; some people are on the academy waiting list for up to six or seven years. I was lucky."

The New Jersey resident was accepted just months after applying, and joined the July 2008 session, along with 250 other law enforcement workers from around the globe.

Tallard underwent a grueling course load, and endured networking, social, and physical training for ten weeks, but he did not plan to be an FBI agent. Instead he hoped to gain valuable knowledge for his department.

"The physical training included pushups, obstacle courses, regular 1.5 mile runs, and 7.1 mile run. I had to meet certain requirements for the training, including weight. I'm not really a regular runner, but I do try to keep in shape while not working by playing basketball," he explains. "We also underwent series of networking and social training. The idea of this basic training was to take where you are and improve upon it."

The academic aspect of training was equally intense. The University of Virginia sponsored the courses, which were made up of one undergraduate course and four graduate courses.

"The courses I took included legal issues for command-level officers, and ethical issues."

With Tallard's graduation, the New Jersey State Parole Board entered a new era. Now, armed with his knowledge, they have a more effective law enforcement focus, and shared intelligence partnerships with both FBI and U.S. Marshal task forces. The New Jersey Parole Board also now has greater methods for sex offender management, street gang suppression, criminal investigations, and better information on homeland security.

Speakers during Tallard's time at the Academy included Frank Abagnale, whose story was brought to life in the film Catch Me if You Can, FBI interviewer George Spiro, and the pilot whose story inspired the film Black Hawk Down. Tallard says the speakers were not meant to be instructional courses, but they did help him understand different facets of the FBI and how they operate.

"It's hard to go back to work after that," he says with a laugh about his experience.

Now, Tallard is one of the major sex offender supervision specialists for the State Parole Board, New Jersey's lead sex offender supervision bureau. He also helped establish the bureau's Sex Offender Management Unit (SOMU). Since helping to establish the unit, Tallard has been named SOMU South unit commander. This unit was formed to keep up with the growing number of sex offenders who need lifelong supervision by the state.

Now that he's completed the Academy's training, he can focus more on his four daughters and get back to other activities he enjoys, such as swimming. He says he one day hopes to return to his old passion of scuba diving.

Despite his active lifestyle, Tallard keeps in touch with many of his classmates. Staying in touch, he says that will undoubtedly help him throughout his career.

"I made a lot of good contacts. I met people there from 24 different countries. We stay in touch through emails," he says. "The quality of my classmates was top-level. I was impressed."

. Aside from formidable contacts, his graduation also left him with the opportunity to lead the New Jersey Parole Board into a new era. Now, the board has a more effective law enforcement focus, and shared intelligence partnerships with both FBI and U.S. Marshal task forces. The parole board also now has better methods for sex offender management, street gang suppression, and criminal investigations, along with better information on homeland security.

None of this would have been possible without Tallard's time at the FBI Academy. Not only has he made history for the parole board, but he has also paved the way for others to continue breaking new ground in his field.
---