High-tech fetching
By Ann Coppola, News Reporter
Published: 12/08/2008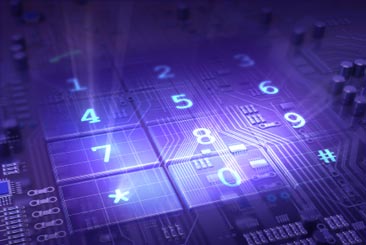 The presence of cell phones inside correctional facilities can endanger everyone, from staff to inmates and even the outside public. Phones can be used to plan escapes as well as attacks on other inmates, officers, witnesses, or others outside the facility. They can also help inmates threaten enemies, carry out contraband trafficking, or organize gang activity. Many departments these days are utilizing metal detectors, X-ray machines, and visitor inspections to prevent phones from getting smuggled in, but these efforts don't appear to be a complete solution.

While the South Carolina Department of Corrections and others are currently looking at technology such as cell phone signal jamming as alternative solutions to this problem, a less high-tech way to "drop" these unwanted calls for good is available.

Husband-and-wife-team Sharron and Harlen "Lamb" Lambert run the world's first company to train cell phone detecting dogs. The California duo run All States K-9 Detection, providing K-9 detection team services and products for correctional facilities.

"We've dedicated our entire selves to helping DOCs with the problem of cell phones," All States principal Harlen Lambert says.

At the company's 4,000 square-foot indoor training facility, 18 cell phone detection dogs hone their skills in the art of picking up scents, pinpointing locations, and alerting handlers. Among the elite squad are German Shepherds, a Labrador, and Belgian Malinois, which look like short-hair German Shepherds.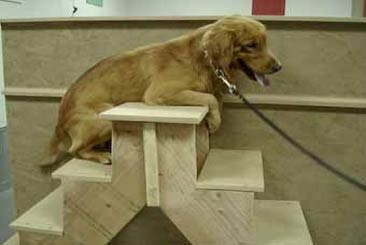 K-9 Max trains hard



Similar to drug or bomb detection, the Lamberts' dogs learn to recognize a cell phone's odor. Experts say there are approximately 18 to 20 distinct odors associated with a cell phone. The dogs are trained on five different components of the phone: the SIM card, circuit board, battery, plastic and the metal.

The Lamberts say the most common problem areas for jails and prisons in terms of cell phones have been the cells themselves. During a search, the dogs typically sniff out the cells, common areas, visitor areas, and outside in the yard. Sometimes environmental factors can make the search more difficult for the dogs.

"Air conditioning will make odors disperse throughout a room, which can make it harder for the dogs," Sharron Lambert explains. She says two of the most important factors that affect how difficult it can be to find a phone include packaging (such as wrapping the phone in food or other foreign objects) and placement.

All States has taken its dogs to perform demonstrations for a number of California jails and prisons. In one demonstration at San Diego State Prison, the Lamberts' dogs found all nine cell phones staff had previously hidden. At a demo at San Quentin State Prison, one phone had been wrapped in plastic and submerged in a water tank behind a toilet, and the dogs were still able to find it.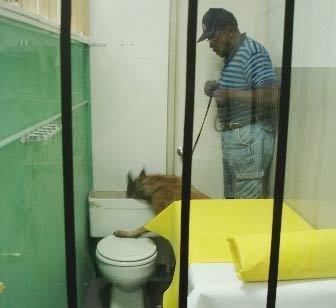 Brutus (and Lambert) in the tank



"We've found them all over the place - soap boxes, fridges, shoes, TVs, wall heaters, trash cans," Harlen says. "What we do to combat that is we introduce the dogs to everything in the prison environment, for example, food, coffee, tea, peanut butter."

Their dogs have even been able to find a phone hidden inside a full jar of peanut butter.

"If someone thinks they can disorient the dog by putting a cell phone in food they're wrong," he adds.

In November 2007, All States helped the Virginia Department of Corrections (VADOC) train its drug detection dogs to find cell phones. VADOC became the first corrections department in the U.S. to implement a cell phone detection K-9 squad.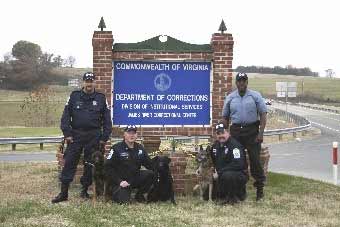 VADOC cell phone detection team



Harlen says DOCs can purchase trained dogs from All States or send their own K-9 teams to the company's training facility.

Today's security challenges have produced a host of high-tech answers. Sometimes a scaled back solution that doesn't require batteries or computers, and offers little more than a determined nose and a loyalty matched by no modern device might just be what agencies can use these days.

Related Resources:

More on All States

More on cell phone jamming
---