Controversy of care
By Ann Coppola, News Reporter
Published: 12/15/2008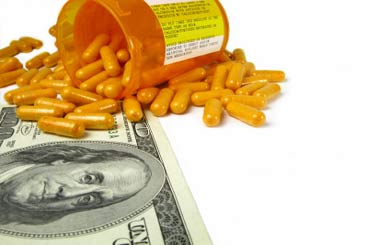 A recent study, out of the University of California at Los Angeles offered a controversial, yet straightforward, answer to the legal and medical debate over standards of care for inmates with hepatitis C. The researchers concluded treating chronic hepatitis C in the prison population with interferon and antiviral drugs creates cost savings and improves the quality of life for all inmates, sick or not.

If the medical community is starting to move in this direction, they're not alone. An up-and-coming legal challenge is also looking to continue the momentum swing towards increased access to treatment.

The law firm of Khorrami, Pollard & Abir is currently filing hundreds of individual lawsuits on behalf of California inmates against the California Department of Corrections and Rehabilitation for failure to properly treat inmates with hepatitis C. The firm expects the total number of plaintiffs to grow into the thousands.

"This is an important problem nationally, it's not just a California problem," says Mark Ravis an attorney representing the inmates.

Hepatitis C is a blood-borne infectious disease that targets the liver. It can cause inflammation of the liver, which can progress to advanced scarring or cirrhosis. In some cases, cirrhosis can lead to liver failure or liver cancer.

Injection drug use, drug use by nasal inhalation, body piercings, tattoos, and blood transfusions are all risk factors for hepatitis C. The majority of patients with chronic hepatitis C will not clear the disease without treatment.

According to the National Institutes for Health and the Centers for Disease Control and Prevention, standards of care require that patients with Stage II hepatitis be offered treatment.

This year, CDCR changed its hepatitis C treatment protocols to meet the Stage II standard. However, lawyers representing the inmates say there are thousands in the California system who were excluded from liver biopsies and antiviral treatment under the previous protocol, which required inmates reach Stage III hepatitis before treatment could be administered.

"We're suing on behalf of inmates who didn't get treatment prior to the change in protocols," Ravis says. "They're the ones who have damaged livers."

An estimated 150-200 million people worldwide are infected with the disease. The prevalence of chronic hepatitis C infection in U.S. prisons is 12 to 31 percent. California has some 190,000 inmates, and at least 40 percent have hepatitis C, according to Ravis.

"Despite an established standard of care, the California Department of Corrections and Rehabilitation has adopted protocols designed to exclude patients from diagnostic biopsies and treatment," says Shawn Khorrami, the law firm's founder. "This is in contrast to the care and treatment provided to the general population. This practice not only denies inmates proper care and allows their health to deteriorate, but also presents a health danger of further spreading the disease not only within the prison population but also in the general population once the infected inmates are release from prison."

The state prison system has not yet commented on the lawsuit.

The firm continues to build its case against CDCR. For now, it remains to be seen if this suit will create a new statement for how corrections handles hepatitis C.

Related Resources:

More on hepatitis C

. More on the case.
---