Unbridled spirit
By Jim Montalto and the Kentucky Dept. of Corrections
Published: 12/22/2008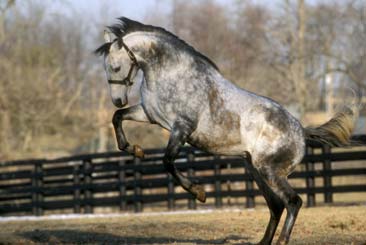 Kentucky is famous for its annual derby, bluegrass music and fine bourbon. It has the highest number of deer and turkey in the U.S., and is home to the nation's most productive coalfield. Now it can add to its prestige, the amount of charity work accomplished by employees of the state's corrections department.

From relays and races to icy cold plunges and house painting, the KYDOC employees worked tirelessly this past year to make sure those in need were helped and cared for. Below are some inspirational stories about the great work they have accomplished throughout the year.

Relay for Life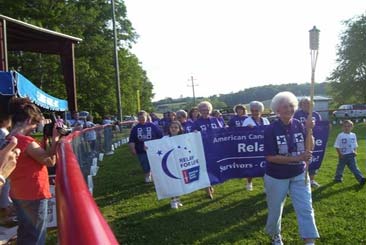 Since opening in 2005, Kentucky's adult institution, Little Sandy Correctional Complex, has actively participated in the United Way's Relay for Life. In the past three years, LSCC has established a dedicated, determined, and hard working team that strives to raise money for a cure.

Each year, we have successfully accomplished our goal of raising money: the first year (2006) we raised a total of $3,500; in 2007, we raised $5,000, and in the 2008 campaign we raised $5,200. Our team holds many different fundraisers such as bake sales, dinners for the entire staff, car washes, and of course the one we all love, standing on the town bridge to collect money.

Our team, "Breaking Out For A Cure" will continue to support and contribute to the Elliott County Relay for Life. In addition to our contribution to Relay for Life, LSCC staff also donates to Sarah's Place, a local community organization that helps families in need, and to the Sandy Hook Family Resources Center for Christmas Gifts for under privilege children.

Already a winner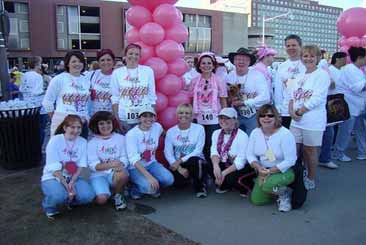 Melissa DeLuca is a Kentucky Probation and Parole Officer in District 4. She also is a cancer survivor.

Melissa was diagnosed with invasive lobular breast cancer in October of 2006, and after chemotherapy, a double mastectomy, radiation, and a year of IV therapy, she conquered the disease. As a result, the Susan G. Komen fund is near and dear to her heart.

On Saturday, October 11, 2008, she and several other Louisville Probation and Parole officers, as well as many of her friends, participated in the Susan G. Komen Race for a Cure at the Louisville Waterfront Park.

Fifteen members of the "Pink Tinks" raised more than $820 with help from pledges from Louisville Probation and Parole and many friends and family members of Melissa. She has recently become a volunteer for the local chapter of the national organization that to date has invested $1 billion in research, education and health services for breast cancer as well as innovative research and community-based outreach programs.

Dancing for good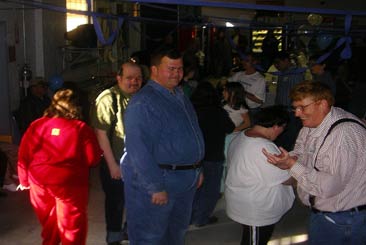 On March 15, 2008, staff from the KYDOC's Northpoint Training Center hosted a St. Patrick's Day Dance for members of the Special Persons Advocacy Network (SPAN). This group is made up of persons with physical and mental special needs ranging in age from young adults to adults.

They do everything from decorating, to serving, to cleaning up, and sponsoring this event annually, with a DJ, music, food and prizes for all. They enjoy interacting with SPAN members and making them feel special by ensuring that they have a fun social event geared toward their needs.

Rebuilding

Northpoint also participated in 'A Day of Caring' this past September. This annual event is sponsored by the Heart of Kentucky United Way and encompasses Boyle, Garrard, Lincoln, and Mercer counties.

The event is organized to help elderly, disabled, and needy families with repairs and small projects to their homes. Projects are also done for some non-profit organizations.

This year, more than 700 volunteers worked at 56 work sites. The Northpoint folks unselfishly used their personal leave hours to help with the project.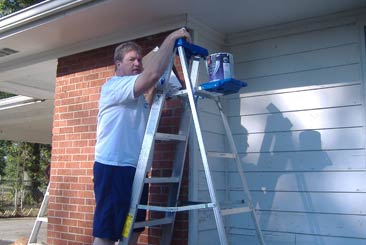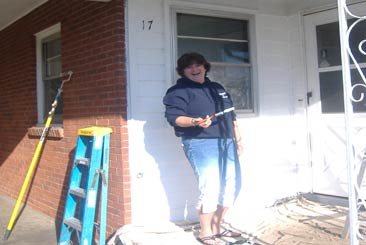 Just chillin'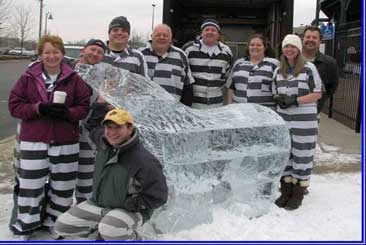 A brave group of KYDOC employees, who included central office staff and probation and parole field staff, all jumped into freezing water last January, in support of the Special Olympics of Kentucky. Warden Cookie Crews and Laura Simpson, from the Kentucky Correctional Institution for Women, were "Super Plungers", meaning they jumped every hour on the hour, starting at 6 a.m. until the end of the event.

The KYDOC team was named "Largest Law Enforcement" group for the second consecutive year, and they contributed $2,689.19, almost $2,000 more than last year.

A good time was had by all, and a very worthy charity benefited from our efforts. All told, more than $65,000 was raised for Special Olympics. The jump for 2009 is scheduled for February 21, and we are recruiting volunteers to jump.

First-rate mission

On Sunday, October 12, KYDOC staff statewide participated in the "The First Lady's Shelter Drive", an initiative headed by First Lady Jane Beshear and the Kentucky Commission on Women. This drive was in partnership with all Kroger stores throughout Kentucky.

Personnel volunteered to collect items from Kroger locations and transport them to the State Capitol, while other KY DOC persons worked to sort, box, and prepare the donated items for distribution to domestic violence shelters across the state. Meanwhile, corrections professionals from Kentucky's Kentucky Council on Crime and Delinquency donated boxed lunches and drinks to all those working the event.
---