The elements of inmate re-entry
By Paul Sheehan , COCHS Chief Operating Officer
Published: 12/22/2008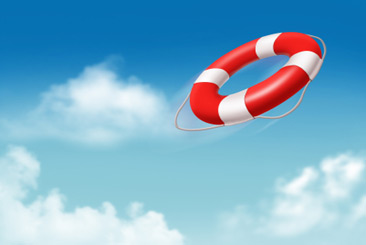 Editor's note: This story is provided by Community Oriented Correctional Health Services, from its quarterly newsletter, COCHS Connection. COCHS helps correctional agencies partner with community health providers.

Jeff Mellow, PhD, is an associate professor in the Department of Law, Police Science and Criminal Justice Administration, at the John Jay College of Criminal Justice. He is also a senior research associate at the Criminal Justice Research and Evaluation Center at John Jay, an advisory board member of the National Institute of Corrections' Transition from Jail to the Community Project, and principal investigator for the evaluation of the COCHS program in the District of Columbia jail system.

His research interests focus on inmate re-entry. Here, Mellow discusses the factors needed to make re-entry succeed and the role of health care in inmate re-entry.

Q. What is needed to support successful re-entry of inmates into society?
A. You need to have both interagency connectivity and client connectivity. We know that jails can't do re-entry alone. The issue is way too complex and they only have the population for a short time.

With that said, buy-in from all the partners and stakeholders in the community is a must. Does every- body want it to work? And are they willing to work hard to make it work?

That starts with dynamic leadership – people who are engaged and excited about working with the jail population pre- and post-release. It's a holistic approach, which has not been traditionally used when transitioning inmates back to the community.

But the evidence-based research indicates that it has to be done. It's the only way to produce the successful outcomes we all want.

Q. Who are the partners needed to make re-entry succeed?
A. All of the public, private, and community-based agencies that touch the majority of the jail population. We sometimes forget that people in jail have multiple problems and needs, regardless of their offense.

The criminal justice system is not the only government agency they come into contact with. There's also the public health system, the mental health system, homeless shelters, and agencies that provide substance abuse services, family counseling and public assistance.

People in jail tend to be frequent users of government services. The partners and stakeholders have to be leaders from all of those organizations.

Q. What is the difference between re-entry for jail inmates versus prison inmates?
A. Jails are part of the community. They're locally run and independently operated. There are more than 3,000 jails in the United States, compared to only 50 state departments of corrections.

In addition, jails and prisons house very different populations. At the jail level, the majority of the population is pretrial detainees, about 60 percent, with the rest serving sentences typically of a year or less.

They're only in jail a short time: Over 80 percent are released within a month, and the average length of stay is about 20 days. There are limited programming and treatment opportunities in jail, unlike in prison where staff has more than a year to work with them.

So it becomes even more important to link with outside agencies, because inmates are leaving so quickly from jail before all their needs are met.

In a way, you could say that brief incarceration is a barrier to successful re-entry for people released from jail. But jails have advantages, too.

They're generally located smack in the middle of the city or county, so the jail staff should have more contact with outside community service providers. Because of the location of the jail, outside agencies can do more in-reach in a jail than in a prison, which typically is located far away.

Instead of saying that jails were never designed to do re-entry and they don't have the capacity, we should view the jail as a perfect place to do outreach to this client population. Outside agencies are going to start seeing these people eventually anyway, so why not start interacting with them while they're incarcerated?

Finally, it's important to remember that jail inmates are already in the community. They're home. They've just been incarcerated for a short period of time.

Q. What is the role of health in supporting re-entry for jail inmates?
A. I believe it is integral. All too often, we view public safety and public health as mutually exclusive issues. But they have to be addressed together.

When we think about the most pressing needs that inmates have following release, we tend to think about housing and employment, but we should also think about substance abuse, mental health, chronic illness. It's hard for people to maintain employment and housing if their physical and mental health needs are not met.

Serious health issues can completely destabilize a person's life. A substance abuser will have a difficult time gaining and maintaining employment. The mentally ill who are discharged without medication and a transition plan increase their chance of engaging in behavior which got them arrested in the first place.

Q. What are your thoughts on the COCHS approach to community-based inmate health care?
A. In essence, the focus of COCHS is on this whole issue of connectivity – on developing a bridge at the systems level between the jail and the health care community. When we look at how health care is budgeted for jails, it comes out of the county's correctional budget and not in part from other county , state, or federal programs.

COCHS says it's time to bring back partnerships, starting with the recognition that health care should be dually based, both inside and outside the jail, and then developing these important linkages. We know the difficulty of getting people to use health care services. Long-term service use for this high- risk, high-need population can be very low, especially for primary care.

The belief, which I think is extremely valid, is that if you develop a relationship with the inmates and you have comprehensive discharge planning, you will ultimately see an increase in health care use. And that helps society, by reducing the spread of infectious disease and increasing the use of preventive care services.

Q. Are certain types of communities more amenable to this approach than others?
A. I think the COCHS model is fluid enough to work in any community, whether it's in a rural, suburban, or urban area. I don't think it has anything to do with the size or location of the community.

It has everything to do with the leaders in the community, and if they are really engaged and committed. It has to include the whole health care community, because the goal here is not only to have excellent health care inside the jail but to continue that care into the community.

The whole health care community has to come together to serve the jail population and develop data management tools to follow that population post-release and determine the effectiveness of the COCHS model.

Q. What is needed to implement a community-based approach to health care?
A. You need to have the right organizational culture, with engaged and committed leaders. You also have to formalize the relation- ship between the jail and the health care communities.

It can't just be done on a handshake. When people come together, they have to draft a memorandum of understanding, and possibly a contract and subcontracts.

They have to share data. If it's not formalized, the likelihood for success is low.

Open and constant communication is key. If it's one-sided, and one agency is being forced upon another, it's unlikely to succeed. People have to trust each other.

Funding is important as well. Typically, staff either will be increasing their workload or they will be redesigning their work.

Discharge planning and follow-up into the community become important. It's very much like a medical home model, with the primary care physician acting at times as a case manager. Resources are needed to train people and hire new staff.

And you need to incentivize the process as well. For example, performance-based contracts with health clinics and programs that are able to keep inmates engaged in health services post-release. The more interaction with the client, the better the outcomes should be.

Q. What is the benefit of community- based inmate care to society at large?
A. The benefits are to public health, public safety, and better use of public moneys. If someone comes out of jail with a substance problem, you really cannot work with them on their other issues until you deal with their substance problem. The same can be said for inmates with mental health problems and other chronic diseases.

People released from jail live in our communities. They work in our communities. We interact with them on a daily basis, and they are often members of our families. It's just common sense to reduce the potential for the spread of infectious disease in the community, whether it's TB, HIV, hepatitis, or STDs.

Then there are chronic disease conditions, like hypertension and diabetes, where we can save taxpayers a great deal of money in the long term through preventive care, compared to leaving these diseases untreated until the person has to be hospitalized.

We're getting better at taking care of people's health needs and stabilizing them while they're in jail, but the health care gains tend to dissipate after release without a transitional health care plan.
---