Reducing recidivism - an exploration of one county's effort, Part II
By Aaron M. Henderson and Deb Perry
Published: 02/09/2009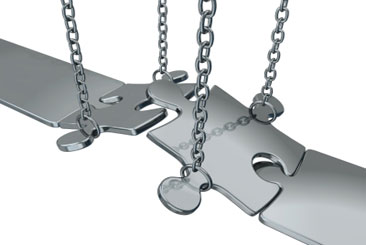 Editor's note: Part one of this three-part series Part one of this three-part series discussed the background behind a three-year study that monitored the effectiveness of an Indiana county's efforts to reduce recidivism rates on individuals assigned to probation and/or community corrections programs. This week, part two discusses the study's assessment tools and the Risk/Need Principle.

Risk/Need Principle

Much research and discussion has been conducted in the field of criminal justice to determine the best method for determining the appropriate levels of supervision and programming for offenders. Most notably, Andrews (1990) notes, "the risk principle suggests that higher levels of service are best reserved for higher risk cases and that low-risk cases are best assigned to minimal service," (Andrews D. , Zinger, Hoge, Bonta, Gendreau, & Cullen, 1990).

Furthering this assumption, these factors are classified into two sub-categories; static and dynamic. Dynamic risk factors, those we can change, are outlined as an individual's criminogenic needs. Since a person's dynamic risk factors can be changed, the assumption remains that risk can be lowered by correction those dynamic factors which increase risk.

Conversely, static factors are those which we cannot change. As noted, "static factors, (i.e., age, previous convictions) are aspects of the offender's past that are predictive of recidivism but cannot be changed," (Andrews & Bonta, The Psychology of Criminal Conduct, 1994). Finding the dynamic factors and associating them with the needs of the individual has proved to be successful in reducing rates of recidivism by correcting potentially damaging behaviors that increase risk.

"The most effective programs target such dynamic risk factors as antisocial attitudes, values and beliefs, delinquent and criminal peers, self-control, self-management, and problem solving skills," (Rhine, 2002).

While it is necessary to classify individuals into categories based on risk, it is inherently important to associate the risk based on an individual's need as outlined. Otherwise, the risk classification is meaningless.

Many of these dynamic factors help uncover certain social deficiencies that offenders possess. Simply incarcerating or programming individuals without addressing these social deficiencies will ensure their return to the criminal justice system.

The revolving pattern of behaviors can closely be tied to their antisocial activities. Basing a risk assessment with the inclusion of these dynamic factors has proven to be successful in rehabilitation for these offenders.

Assessment Tools

Presently two forms of assessments are conducted in Blackford County with offenders. The Indiana Judicial Center Caseload and Classification System of risk is utilized and reported through the Blackford County Probation Department as required by the Indiana Judicial Center.

However, this assessment alone provides little measurable support of an individual's dynamic risk factors as noted. In addition, recent changes in policy and procedure utilize the Level of Service Inventory, Revised (LSI-R) assessment on all criminal cases wherein the defendant is sentenced to a term of probation and/or placement in the community corrections programs.

This step allows the probation officers and the community corrections officers the ability to tailor programming to the individual needs of the client and thus matching their risks to programs available thereby identifying and addressing their social deficiencies.

The LSI-R tool was developed based on the research noted herein and is now a standard tool in the criminal justice sector to classify risk and needs of offenders. A basic comparison indicates that the two tools utilized presently in Blackford County are similar in risk result levels based on categories of high, medium, low, but are administered differently and measure different risk factors.

Specifically, the LSI-R assessment provides more of the dynamic risk factors of the individual and is more detailed in the results found. However, the basic evaluations yield similar results and have been determined to be acceptable for their use in this study.

Cost/Benefit Factor

"It is smart to prepare offenders to return to society as law-abiding citizens. If they do not, we all pay, either directly as victims or indirectly as taxpayers," (Dennehy, 2006, December).

In 2001 the Bureau of Justice Statistics notes that "the average annual operating cost per State inmate was $22,650, or $62.50 per day," (Stephan, June 2004). The average cost in the State of Indiana in 2007 is $52.61 per day. (2007 Annual Report , 2007). The daily cost associated inmates at the Blackford County Security Center is estimated to be $32.24 per day.

It is therefore, necessary to provide services and support to individuals to reduce the likelihood that they will return to incarceration, thereby increasing the costs associated with their incarceration. Based on average daily populations of clients in community correction programs and probation supervision, the average daily cost is $7.33 per day per client for Community Corrections programs and $0.87 per day for probation services.

This clearly outlines the up-front cost savings to local taxpayers by utilizing alternative sentencing options and providing evidence based practice services outside the confines of the Blackford County Security Center and/or the Indiana Department of Corrections.

Next week, the series concludes with a look at data sets used, evaluations of individuals in the study, and conclusions reached by the researchers.
---