What's so funny?
By Joe Bouchard
Published: 02/16/2009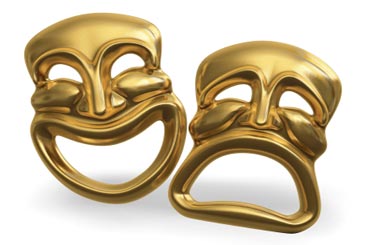 "Why do croutons come in airtight packages? It's just stale bread to begin with."
George Carlin

In my personal opinion, George Carlin was the funniest person on the planet. I appreciate his blend of intellect, shock, and analytic iconoclasm. His observations are amazing. Others may see him as base or profane or angry. Let's face it, comedy is subjective.

No one can nail down what is universally funny. The undisputed king or queen of comedy quite simply does not exist in the same form for everybody. Our perspectives are too different. This is a good thing, as this allows us to enjoy variety.

Corrections needs humor. Without it, many of us would implode, burn out, or leave the profession. Levity in grave situations permits us to utilize an occasionally necessary pressure valve. Both staff and offenders use a large range of jesting to alleviate the demands of the environment.

At work, have you ever felt the victim of ill-placed humor? Or have you ever delivered a well-intended joke in an inappropriate manner only to find that your wit was misconstrued as harassment? Do all of your work colleagues joke in the same manner?

Unfortunately, poorly transmitted humor can lead to bad feelings between colleagues. Without a doubt, humor on the job can convey many different messages, even some unintended. Have you ever considered the communication value of humor?

Sadly, comedy can be potentially very hurtful. This is an irony considering that the emotion is predicated on mirth. And what is funny to some is unacceptably offensive to others.

Sometimes the content of a funny story is appropriate, but the delivery is off-putting. The comedian may have good intention to spread happiness. However, through any combination of interpersonal factors, the joke may come off as creepy, threatening, or deeply offensive.

As always, clear communication between all parties is crucial to smooth operations. When something is misconstrued inside the walls, calamity is brewing. Granted, this could be a long chain of events, but it is possible.

Through misapplied humor, staff may view each other with renewed caution and contempt. Failed humor communication may lead to deep discord and lack of cooperation.

Bad feelings can produce a gaping hole in our vocational armor of unity. From there, some enterprising and unscrupulous individuals can leverage distance between colleagues.

This leads to compromised security. It may seem tenuous. But it is all possible from a miscommunication based on a joke.

Recognizing this can mean the difference between good staff harmony and feelings of resentment, discord, and its many ill effects.

There are many styles of humor that we employ. Wit is so much more than the knock-knock joke. It is important to identify the many styles in order to make sense of possible differences of meaning in the mind of both the deliverer and recipient.

How do you make jokes? Are you self-deprecating? Can you deliver material in a stone face manner? Do you use scatology, high brow or slapstick methods?

Some of us in corrections use gallows humor as a way to cut through the stress. This is definitely a hurtful humor. Others resort to bitter sarcasm, abusive physical humor, or discriminatory or sexual-based jokes.

You do not have to be lost in a dense, tangled forest of varying tastes and ambiguity. There are a few basic guidelines to filter out hurtful humor in the workplace.

Work within professional guidelines. As always, it is important to know your agency's discriminatory harassment policy and operating procedure. Certain utterances or actions could not only be offensive to some but also illegal.

Work within your environment. Know your audience. Be aware of how others spread mirth and merriment through comedy. How does your administration regard/convey humor? Does the executive staff set a tone of pure professionalism, mixed levity? Or is it always open mike night at the comedy club?

Know your limitations. How are you regarded? Do you have the rapport necessary to joke comfortably with colleagues? Perhaps it is best to err on the side of caution. When in doubt about a bit of humor, don't say it.

The corrections profession is a serious place. Yet, it does not need to be a solemn place all of the time. There is a proper time and place for humor. Most importantly, occasional absurdity is a necessary release for an often somber backdrop. When done correctly, it strengthens our vocation.

About the Author – Joe Bouchard is a Librarian at Baraga Maximum Correctional Facility within the Michigan Department of Corrections. He is also a member of the Board of Experts for The Corrections Professional and an instructor of Corrections and Psychology for Gogebic Community College. You can reach him at (906) 353-7070 ext 1321

These are the opinions of Joe Bouchard, a librarian employed with the Michigan Department of Corrections. These are not necessarily the opinions of the Department. The MDOC is not responsible for the content or accuracy.
---