Easy as 1-2-3
By Marvin Preston, LT, NH DOC
Published: 02/16/2009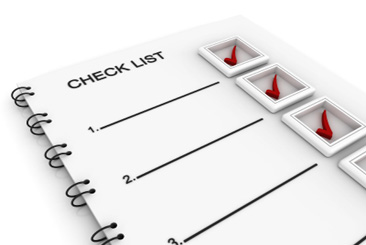 Supervising today's correctional staff seems as easy as 1-2-3, so why does it seem so many of today's leaders don't get it? I believe it's due to the lack of training we provide our supervisors.

Becoming a successful corrections leader requires learning the basics and applying them in a firm, consistent and caring manner. Too many times I've witnessed fellow supervisors failing to properly blend those attributes and falling short with either their managers or their subordinates.

As a retired Marine Gunnery Sergeant, I've always remembered what I was told by a battle tested Master Gunnery Sergeant when I was stationed at a small detachment in Subic Bay, Philippines. He told me;

"When you're leading troops, remember to keep it simple, 1-2-3!!"

First, take care of the mission. No matter what, the mission has to be your first priority.

Ordered to take the hill? Take the hill then, at all costs. Ordered to clean the squad bay? Clean the squad bay then.

This means that no matter what mission you've been given, you must complete it. That's why you've been selected for the position you're in.

You've been given a great deal of trust and confidence when you were promoted into it. Don't let anyone down.

Next, care for those that do the mission for you. This means ensuring their welfare.

Keep track of what's going on in their lives. Help them out and be compassionate.

Try to understand their outside problems and stressors. If you can lesson them, it will help them concentrate more on completing your mission.

Third-, take care of yourself last - if you take care of number one and two, they'll take care of you.

If there's 20 Marines in your unit and you have 19 sleeping bags, you're the one that sleeps without one. When you go to chow with your Marines, make sure the junior Marine eats first and you eat last.

When they run out of something, you go without it, not your troops. If you competently handle the mission and take care of your Marines, your boss will notice what you've done and your troops will never let you down.

If more correctional supervisors would follow that lead, they'd find themselves with more officers following them.

Although there are many differences in leading Marines and supervising corrections officers, there are also many similarities. So let's take a look at applying the 1-2-3-step process to our field.

Step one - taking care of the mission. As a supervisor in a jail of prison it's imperative we take care of the mission. No riots, no escapes, and everyone goes home safe.

This means we have to ensure that all of the posts are manned and all of the procedures are followed with no short cuts. As a supervisor, we must be vigilant to make sure all of our policies and procedures are followed.

These are in place to help with the orderly flow of operations. When looking back at past incidents where disruptions or injuries have occurred, there is usually a policy or procedure that wasn't followed. When making our decisions, we should always make sure the mission is our first priority.

Step two, take care of those that do the mission for us. When an officer approaches you to ask for the day off, is it your first reaction to take a look at whom it is asking for the day off?

Does this affect the outcome of whether or not you try to make it happen? Do you take into consideration who they hang around with? Who they're related to?

If so, it's time for some self-reflection. You have to be a team builder to be successful in our line of work. And that would mean treating everyone that works for you like their all members of your team.

Every officer should be given the same treatment when coming to you for something entitled to them or something they're asking for. I've witnessed too many supervisors that build their "own team" and then treat everyone else like outsiders.

This usually gets the small group identified as the "boss's team" to probably outperform most other officers due to the greater rewards they receive on a more regular basis. But it also get's the rest of the shift to harbor resentment towards the supervisor and his group.

This is the cancer that starts to build up and become poison in many of our facilities. Special treatment or identifiable negative treatment toward any single individual or groups of workers in correctional facilities only hurt the overall operation.

If someone comes to you with a request to take a day off, you're only concern should be whether or not you can afford to let someone go, not who it is. And if you can't, try to see how you can make it happen.

Step three, take care of yourself last- This is where I've seen most supervisors fail. Too many times, it's the captain at the front of the line during the cookout at employee appreciation week.

When it's the nice sunny day, we watch the sergeant leaving early to take the day off, when one of his officers asked to do the same earlier.

If there's a warmer watch cap and coat in your supply, make sure the officer that walks the outside post is the one to get it, not the senior sergeant or lieutenant. In my time with corrections, I've watched one of my colleagues who the officers kindly called "Captain No". Whenever a subordinate went to him for a day off or some type of deviation of schedule they could be certain what the outcome would be before they even asked.

His normal response to the let down officer was "How does your problem affect me?" He even seemed to wear it as a badge of honor, at times telling newer officers "Not too many people around hear like me, but that's ok".

If you show your officers you truly care about their welfare and they know you're watching out for them, they too won't let you down. If you show them the opposite, you too can predict the outcome.

In closing, I hope this information will help either some of today's leaders or those aspiring to move up the promotional ladder. If we can get more of us in leadership roles to remember 1-2-3, we'll all get better from it.

Lt. Marvin Preston works at the New Hampshire Department of Corrections. He has been in corrections for more than 17 years, and also is a retired Marine.


---