Intergrating Building Design into Security Systems
By Shamit Das
Published: 04/13/2009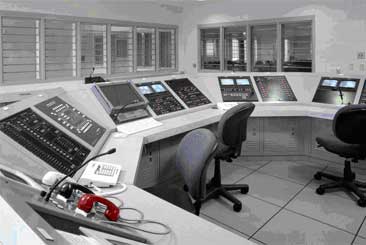 The process of coordinating security at a justice facility is a complex one. Operations in such facilities pose special challenges as prisoner, staff and even visitor behavior can be a volatile mixture.

Security personnel rely heavily on the built environment to prepare security procedures for a variety of events and situations. This program takes diverse scenarios into account, ranging from safe and secure movement and operations during normal daily activities to various emergency situations -- such as disturbances by inmates or visitors, medical emergencies, rioting and attacks from outside.

There are several key members involved in establishing a secure environment: correctional agencies and their guidelines, security and law enforcement personnel and Corrections Emergency Response Team (CERT). The architect plays a crucial role in the identifying security measures in a justice facility from conception through design. A justice design architect has to first understand the exact behavior of the facility and its occupants during various scenarios and then determine how to manage and mitigate potential security issues through design (for example, what route the CERT team would need to take in case of prison riots). Once these issues have been identified, both passive and active measures are integrated into the design of the facility to aid security personnel in managing safety and security efficiently.

Passive design solutions are applied by integrating design features, elements, and planning solutions into the built environment. These elements are the least obtrusive and require less effort to integrate into the facility's design.

Active design solutions involve security system technologies that are generally established during later phases of design. These solutions require specialized design and planning and can represent a significant portion of the project budget; however, proper planning and design can help reduce the needed quantity of applications and also improve their efficiencies. This streamlining effort can ease the owner's financial burden and simplify efforts toward security and general operations.

SECURITY SYSTEM TECHNOLOGIES

Some of the primary security technology systems used in justice facilities include the following:


video surveillance,
secure communications,
intrusion detection,
access control and lock control and
duress alarm system.

When integrating these security components on the building, it is imperative that the facility design itself support the purpose of the application as the application itself. For example, a CCTV camera is not effective if it faces the west façade, where it receives the full blast of the afternoon sun.

Efficient security systems design begins during the early design phase or Design Development phase. During this design phase, the security systems professional reviews the design for possible applications and solutions. Their individual needs are reviewed with the architect and appropriate design modifications are applied during this phase when it is easier to make significant changes.

Let's examine how some of these applications are designed more efficiently.

Video Surveillance System
The key component of the video surveillance system is the camera itself. It relies on the various physical characteristics of the environment to capture the scene accurately. Depending on the location, various factors affect the efficiency of the captured information. At a minimum, a camera should have unobstructed sightlines. Mounting height and placement is important, especially for facial recognition. The target, whether it is a single element or a larger environment, establishes the distance at which the camera is installed. A pan-tilt-zoom camera (PTZ) has more capabilities; however, its ability to be at the right place at the right time requires more planning and consideration.

On the building's exterior, the camera is used to monitor parking areas, entry to site and buildings, secure perimeters, recreation areas and various activity areas. Typical obstructions to factor in are walls, vegetation, fencing, columns, canopies and vehicles. Special consideration needs to be made for vegetation since dimensions change for fully grown plants and trees. The proper positioning is accomplished by mounting cameras on dedicated poles or on the building. Once targets to be viewed via a CCTV camera have been established, potential camera locations are established and appropriate design modifications are coordinated with the architect.

For interior applications, the most common purpose of a camera is to be able to see faces and activities. Typical obstructions are walls, projections on walls and light fixtures that can blind portions of the camera's view. Again, positioning and height are important, so appropriate design modifications required are coordinated with the architect. In dayrooms, face-to-face cameras with overlapping sightlines ensure overall coverage of the space. In holding cells, a camera can be placed above the toilet and aimed toward the seating areas to ensure views of the detainees while allowing for toilet privacy.

Security Intercom System
Secure communication devices such as wall and ceiling intercoms are often overlooked when designing a facility; however, their positioning is equally critical. For example, emergency intercoms in prison cells, which are installed close to floor level, provide easy access to a person who is incapacitated on the floor. The distance between speakers in corridors depends on the length of the corridor. Finishes, such as acoustical ceiling tile versus security gypsum board, must also be considered as various finishes affect sound transmission.

Intrusion Detection System (IDS) Whether external (Perimeter Intrusion Detection System or PIDS) or internal, IDS relies on the built environment for efficiency. Exterior factors such as site terrain, snow and debris on the ground affect buried cable IDS. Similarly, adjoining roads, climate or birds that are attracted to adjoining dumpsters affect fence-mounted IDS. Operationally, visitors' and vehicular sallyports require coordination to ensure that the PIDS is not breached during any vehicular or pedestrian movement.

Interior IDS applications include motion sensors, glass breakage sensors and door position sensors. Efficiency of motion sensors is reduced by obstructions (e.g., furniture) and range (size of room). In such cases, more quantities or more features in devices are required. For glass breakage sensors, range is critical so wall location and ceiling layout requires coordination for proper positioning.

Door position switches (DPS) send a signal to the control panel indicating whether the door is open or closed. Depending on the type of door and hardware, the device itself needs coordination. For example, a swing arm type DPS, such as Southern Steel 220A or 240CPS, would make it difficult to add a closer to the door.

Access Control and Lock Control System Access control involves controlling movement between two different environments or spaces. Movement could be through openings like doors, gates and shutters. The selection of the locking device itself can affect the proportions of the space. For frame-mounted locks, jamb widths are considered that can affect location of adjacent walls. Similarly, if the width of a cell is too narrow, then the slider assembly housing will not be able to fit along the face of the cells. In the same way, the slider housing can also affect the width of a corridor. For card readers, the placement itself has to be at the right height and location so that adjacent furniture or accessories do not obstruct access.

For exterior swing or sliding gates that are operated electronically, clearances are planned for opening and closing of gates. Natural sightlines are provided from an adjacent control station for additional security.

Duress Alarm System The key objective of a duress alarm system is to send a signal indicating duress at a particular location so that immediate response or assistance can be received. When planning, the security systems designer has to ensure that the duress signal is audible and that the response team or personnel are at a reasonable distance from the person in distress.

The key objective of the duress alarm switch is access. A correctly installed wall-mounted switch is clearly visible, mounted at the right height and is easy to reach in case of an emergency. If furniture or other elements obstruct access, it is not effective. A furniture-mounted concealed switch is useful in a seated position, although it is generally installed in fixed furniture.

Even with all the innovations taking place today in security systems technology, architectural integration with security systems is extremely important. The ideal time to start planning security systems is during the early design phase when the architect and the security systems designer can complement each other's efforts. This can lead to a cost-effective and more efficient security system for a facility.

Shamit Das is a security and detention design specialist at DLR Group.
---