Stimulus Package
By Forum Author - charst46
Published: 04/13/2009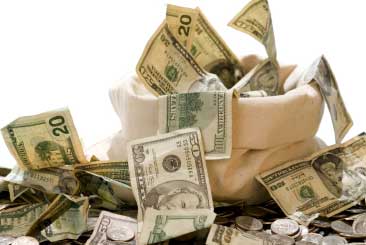 It is very clear that many people do not understand what has happened in the last 2 years. Which is not difficult to realize considering that even those who made the products at the source of the problems do not understand it also or if they do, need to be prosecuted for any number of relevant crimes (fraud, failure to perform due diligence in the performance, false and misleading representation and many other possible crimes). But once the processes blew up, the only source of stability was/is the government. And considering how well the government can perform, that should be enough in itself to frighten people into understanding just how much damage a small group of people did. And then to reward that same small group by giving them bonuses….

As for spending the country out of recession, as much as many do not like the idea, it does work. When the idea was first applied, unemployment was at 25%. Two years later it was just under 15%. That is a 10% decline; the current unemployment rate is less than that (8.1% as of 4/1/09). Congress and the President panicked at the size of the deficits and reduced spending sending unemployment and the GDP in the wrong directions again. World War II is cited as the reason for getting the US out of the Depression, but people need to realize that WWII was the largest public works program in the history of the world. It was not private industry that invested in inventory and manufacturing processes, it was the United States Government spending money that did that.

It worked. The world's largest deficits up to that time pulled the US out of the Depression.

So it is possible for a country to spend its way out of a recession. And the country had relatively mild fluctuations in the GDP afterwards. It was only after the dismantling of those controls that the country started returning to the rapid panics seen in the late 1800's and early 1900's. And it did not take to long for that to occurr. Controls removed in the mid to late 1990's; first speculative boom and panic: 1999-2000. Second 2007-2009 and it is not over yet.

Read more.



---