Federal Offender Demographics Change with Time
By U.S. Sentencing Commission
Published: 05/11/2009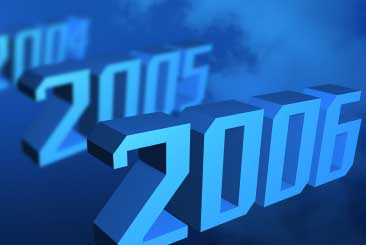 By the end of fiscal year 2008, more than one million federal offenders had been sentenced under the Sentencing Guidelines. The U.S. Sentencing Commission released two reports in January 2009, one that looked at federal criminal sentencing since 1991, and a second that provides an overview of federal criminal cases in 2007. Together, the reports paint a demographic picture of federal offenders and identify trends in the criminal caseload of district courts over the last 17 years—a time during which the number of criminal defendants sentenced annually by federal courts has more than doubled.


Comparison of Persons Sentenced Under the Sentencing Guidelines in Fiscal Year 1991 and Fiscal Year 2007

| | | |
| --- | --- | --- |
| Offense | FY 1991 | FY 2007 |
| Drug Trafficking | 13,521 | 24,332 |
| Immigration | 2,300 | 17,592 |
| Fraud | 3,534 | 7,767 |
| Firearms | 2,495 | 8,359 |
| All Other Offenses | 11,480 | 14,715 |
| TOTAL Overall | 33,330 | 72,765 |


There are few surprises. The demographic characteristics of the annual federal offender population when measured by gender and age have remained largely unchanged over the past 17 years. Most federal offenders are U.S. citizens, although the proportion of non-citizens has increased steadily. In FY 1991, 77.3 percent of federal offenders were U.S. citizens, but by FY 2007 this proportion had decreased to 62.6 percent. Men dominate the federal caseload and more than half are between the ages of 21 and 35, with an average age at sentencing of 34.5 years. Approximately 31 percent of offenders from 1991 to 2007 were high school graduates and 7 percent were college graduates, but beginning in FY 1997, the proportion of offenders with less than a high school education began to rise slightly. By FY 2007, the proportion had risen from its prior level of approximately 42 percent. Almost half of the federal offenders sentenced in FY 2007 (48.2 percent) had not completed high school.

In FY 2007, 72,865 persons were sentenced under the guidelines, more than double the number sentenced in FY 1991. Increases in the number of persons sentenced for drug trafficking, immigration, fraud, and firearms offenses account for nearly all (91.8 percent) of this increase in the annual caseload.

Drug trafficking offenses have always been the most prevalent offense type sentenced under the guidelines, and are currently followed by immigration, fraud, and firearms offenses. But between 1991 and 1994, larceny offenses numbered among the top four, with immigration offenses as the fifth most prevalent offense type. In 1995, that changed when the number of immigration offenses surpassed larceny offenses for the first time and by 1998 had become the second most prevalent offense type.

Over the last 17 years, the overall number of immigration offenders sentenced annually has increased 664 percent. Both fraud and firearms offenses experienced relatively large numeric and proportional increases between 1991 and 2007. The number of firearms offenses increased from 2,495 in FY 1991 to 8,359 in FY 2007—a 235 percent increase. Firearms offenses over the past nine years have increased 203 percent.

In FY 2007, more than 95 percent of all offenders plead guilty—a rate that has remained largely unchanged for ten years. When offenders plead guilty, 38.3 percent received a sentence below the applicable guidelines range, either at the request of the government or at their own request. When offenders did not plead guilty, 24.1 percent received a sentence below the guideline range. Most offenders received a sentence of incarceration and virtually all were sentenced to serve a period of supervised release following the completion of their confinement.

To read the complete reports, visit the website of the U.S. Sentencing Commission at www.ussc.gov.

The reports can be found at:
http://www.ussc.gov/general/20081230_Changing_Face_Fed_Sent.pdf and
http://www.ussc.gov/general/20081222_Data_Overview.pdf.
---