Cell phones - the new contraband
By Joe Bouchard
Published: 05/04/2009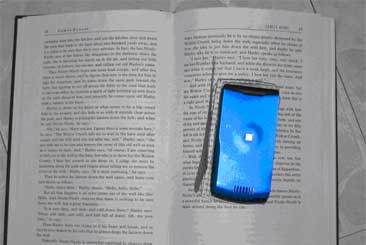 Quite simply, cell phones are the new contraband. This is not a case of rich kids with expensive gadgets. Cell phones are ubiquitous and inexpensive. The danger that these technological wonders pose to corrections facilities is great. Corrections staff must acknowledge the potential harm that instant communications in the wrong hands can cause.

To add to the challenge of maintaining security for staff, offenders, and the public, there is this additional nuance. As phones get smaller they gain features. In other words, as cell phones gain more uses (and misuses) they become harder to detect by corrections staff.

Ask any 25 year old about their first cell phone. Their first phone may have been just a little larger than current models and carry fewer features. Fundamentally, though, they look pretty much the same. Ask someone in their mid-forties about the first cell phones that they remember. They may describe a device larger than a brick and, by comparison of today's technology, about as useful. Clearly, time marches on and so does technology.

The following is not a rant that laments the lost of comfortable times past. It does not call for us to "live in the '86" or earlier. Rather, this is a reminder that all of us need to continue to learn about the various technologies available to the general public. In fact, the safety of your facility can depend on it.

Many corrections professionals contend that cell phones are potentially dangerous in the hand of offenders. There are many documented manners that cell phones chip away at the security of an institution.

Prisoners who allow other prisoners to use the cell phone by selling time can obtain power over others and through that power, establish a powerful trading empire.
And since information can be instantly shared, coordination of disturbances between facilities is easier than before.
Disturbances outside of the walls can be easily orchestrated.
Recording features on cell phones allow enterprising individuals to document any potential security Achilles' heel – and to share those weaknesses with clarity and speed.
And the danger spills over into the streets. Illicit business enterprises can be run from within the walls of a prison by an innovative inmate with a cell phone. This puts the public in jeopardy.

With the mission statement in mind, we are charged with maintaining security for staff, offenders, and the public. Because of this, all threats to security, no matter how futuristic the threat may seem to some, must be addressed.

Here are a few generalities about how we regard technologies such as cell phones.

It is important to remember that the newer offenders in our correctional facilities grew up with technology and understand the many applications. MP3, GPS and cell phone are deemed as necessary appendages and not luxury items. Fortunately for corrections, younger staff understand this as well.

Of course, we cannot categorically designate older staff as technologically inept. The ability to learn does not end with the last official class taken by an individual. Our profession is fortunate to have a large store of staff from all age groups that understand and even embrace change.

It is also a fallacy to assume that an older offender would not have a cell phone or the interest to utilize one. With plenty to be gained by instant communication and the use of the tool as barter, it is not out of the question to believe that many enterprising inmates would benefit by owning one, even if they are forbidden.

A potential problem lies in some older staff that reject any technology as superfluous. They may even refuse to learn about advances, as it is not the corrections environment in which they started.

This is a mistake, as the underlying threat is in the use of the technologies. There are many remedies to this mindset: tech training, roll call announcements, leadership from above, and tech mentoring.

Perhaps the most compelling catalyst for staff to learn about technology is the common news story involving illegal and dangerous use of cell phones. Staff should be aware of the many stories that illustrate how cell phones can debilitate security.

Of course, for every technology there are counter measures. Debates currently rage over blocking of signals. Plans are in the works to use technology to address the problems caused in our facilities by cell phones.

However, technology is not the only weapon in our arsenal of safety for all. Staff have used tried and true search and pattern analysis modes to discover bootleg. Time and time again, the fundamental search has saved lives and maintained order.

The low-tech activity of the basic search often reveals devices hidden in very low tech ways. I am sure that at least once a day in the corrections world, a cell phone will be discovered wrapped in plastic then concealed in a jar of petroleum jelly or peanut butter. Also, the hollowed book is a prime hiding place for illicit items.

In the end, a blending of corrections vigilance, education and technology detecting technology will help keep staff, offenders, and the public safe.

Cell phone technology will not go away. In fact, the devices will get smaller and contain many more features that may be beyond the grasp of our current collective imagination. Therefore, this new contraband will become harder to detect and pose a greater threat. And that is why it behooves staff to stay on top of advances in common electronics.

About the Author – Joe Bouchard is a Librarian at Baraga Maximum Correctional Facility within the Michigan Department of Corrections. He is also a member of the Board of Experts for The Corrections Professional and an instructor of Corrections and Psychology for Gogebic Community College. You can reach him at (906) 353-7070 ext 1321

These are the opinions of Joe Bouchard, a Librarian employed with the Michigan Department of Corrections. These are not necessarily the opinions of the Department. The MDOC is not responsible for the content or accuracy.

Visit the Joe Bouchard page
---