Reducing Disproportionate Minority Contact
By "Office of Juvenile Justice and Delinquency Prevention "
Published: 06/15/2009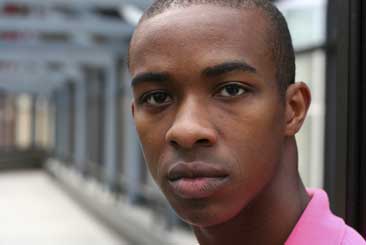 Reducing the disproportionate number of minority youth who come into contact with the justice system (also known as disproportionate minority contact, or DMC) is a core requirement of the Juvenile Justice and Delinquency Prevention (JJDP) Act of 2002. DMC is reduced through prevention efforts, programs and services that prevent minority youth from coming into contact with the juvenile justice system, and system improvement efforts made by individual States to evaluate and reduce DMC as it occurs in the juvenile justice system. The Office provides a range of assistance to the States, including training, technical assistance, online manuals, the DMC-Reduction Best Practices Database, and other resources. OJJDP has designed a model for reducing DMC consisting of five phases. States and territories are required to submit a 3-year plan by March 31 detailing how they will implement the model. Following is a summary of recent and upcoming DMC activities.

DMC Coordinator Training
OJJDP's State Relations and Assistance Division (SRAD) held a New DMC Coordinator Training January 12–13 for coordinators from Maryland, West Virginia, and Mississippi at the OJJDP offices in Washington, DC. The trainers used the five-phase DMC-reduction model and offered step-by-step assistance in implementing each phase of the model according to each State's specific circumstances. The Office will hold additional trainings for five new DMC coordinators in April and will continue to offer these trainings as requested. States interested in attending new DMC coordinator trainings can contact OJJDP's State representative/DMC Team Lead Andrea Coleman at andrea.coleman@usdoj.gov.

SRAD National Training Conference To Include DMC Training
The four requirements of the JJDP Act are reducing DMC, deinstitutionalization of status offenders, sight and sound separation, and jail removal. SRAD's annual conference, which will be held September 28–October 1 in Austin, TX, will feature sessions on all four requirements of the Act, including DMC. The conference will provide juvenile justice specialists, DMC coordinators, compliance monitors, and State Advisory Group members the opportunity to network and share information and success stories.

DMC Technical Assistance Manual To Be Updated This Spring
The online DMC Technical Assistance Manual, 3rd Edition will be updated and expanded this spring to address topics of importance to DMC coordinators. The chapter on identification of DMC will be expanded to include more detailed information on how to measure the full extent of DMC. One new chapter will describe the additional roles and responsibilities of DMC coordinators, and another new chapter will address efforts to reduce DMC among Hispanic youth, particularly with regard to improving delinquency prevention activities in Nevada and Texas.

Upcoming DMC Bulletin
Reducing DMC: Preparation at the Local Level is an upcoming OJJDP Bulletin that details how communities can effectively reduce DMC. Drawing largely from the Disproportionate Minority Contact Technical Assistance Manual, 3rd Edition, the Bulletin provides background information on DMC in communities and a six-step preparation process for initiating a DMC-reduction effort. The Bulletin highlights the importance of preparation activities, finding a sustainable source of funding, establishing a steering committee, organizing goals and tasks, and conducting interventions. The Bulletin also describes the Juvenile Detention Alternatives Initiative Core Strategies Matrix, which provides communities a structured, content-specific method to examine their detention policies, practices, and programs and to gauge their progress toward achieving detention reform.

---