How to Counteract Two Types of Corrections Anti-mentors
By Joe Bouchard
Published: 05/18/2009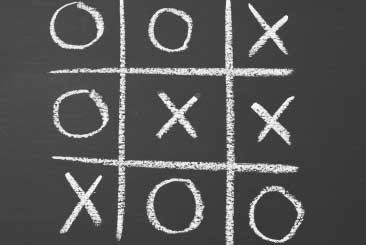 With the influx of so many new staff each year, the need for good mentors in the profession is crucial. However, not everyone will have the best interests of the trainee in mind. Two anti-mentors are outlined below. The negative impacts of these anti-mentors are potentially damaging to the profession. Strategies to counteract and include anti-mentors are discussed.

Mentors in corrections come from all areas in any facility. They are derived from custody, programs, and administrative specialties. And there are those who seem to dispense large doses of sound wisdom for all questions. Quite simply, a mentor is a colleague that has the right advice to administer.

As corrections continues to grow more complex, the role of the mentor increases. More than ever, neophytes need quality mentors.

Who is the ideal mentor? Consider this profile. You know of an experienced colleague who seems to grasp the larger departmental perspective. This person balances ideas well, is pragmatic when necessary, and is fluent in policies and procedures. Staff with less seniority and experience seek advice from this person. But, it this the ideal mentor?

The qualified answer is 'not necessarily'. This depends on a variety of factors, including personal motivations. In fact, the person described can be an anti-mentor.

Whether the anti-mentor knows it or not, there is danger in advice given for the wrong reasons. The role of the coach is sometimes assumed by those wishing to use the position for self gain. Some possible hazards of this behavior are:

Mentees, upon learning that they are being used as pawns, become resentful.
The monster called staff division is never far away. Prisoners who are adept at detecting staff discord may take advantage of disunity. The set up always introduces perilous elements into any facility.
As bossy mentors become petty tyrants over their area, they grow insulated, stagnant and complacent.
Newer staff are fish out of water. They are truly at the mercy of their mentors. One's career can be defined in the first few days by someone with ulterior motives.

Two specific kinds of anti-mentors are senior staff syndrome and the climber.

Those with Senior Staff Syndrome are motivated by their own comfort and power over others. (See the Corrections Professional April 20, 2001) This sort seeks newer staff to advise and control. Usually the goal is to hide flaw. Many Senior Staff surround themselves with inexperienced staff to look more capable by comparison. They do this because they fear that they will be exposed as merely ordinary or even inept.

The most potent weapons in the arsenal of Senior Staff are an unshakeable tone of confidence and a barrage of orders toward newer personnel.

Senior Staff in the worst incarnation become unnecessarily domineering and elitist. In the end, this makes an excellent target to those who would further divide and manipulate staff.

The Climber has different motivations and tactics than Senior Staff. Also known as the Lazy Mentor, the Climber appears capable and has a good professional reputation. This anti-mentor deliberately adopts low maintenance, high potential apprentices. The students will be groomed as protégés. Then the Climber builds a stronger professional reputation by claiming credit for deeds actually done by successful mentees. Many able protégés can form a foundation for a Climber's promotion.

The well-seasoned Climber is careful to choose the trainee who will yield the biggest return for the lowest investment of time and coaching.

This will summarize the basic differences between the two anti-mentors. Someone afflicted with Senior Staff Syndrome will hide their flaws behind a wall of willing mentees. They rule through what appears to be unbridled confidence and an officious nature. Climbers, on the other hand play the role of a mentor with good intentions for their students. But Climbers stand on the backs of their pupils and claim themselves as inspirational for all meritorious actions.

Why should we care? After all, aren't these anti-mentors the architects of their own fates? Don't they deserve to reap their own bitter harvests?

Of course, pure professionalism chases away these cynical notions. Corrections is too interconnected and potentially dangerous to encourage a colleague to fail. In effect, we must mentor the anti-mentors. Here are some strategies:

There are times for de facto leadership and there are circumstances that warrant the direction of a supervisor. It is wise to know the difference between the two.
Never forget the chain of command.
Defer to policy and procedure when in doubt.
Don't underestimate the pervasiveness of your organization's culture.
Think of mentoring as instilling good habits that endure. Early mis-mentoring can lead to horrible mistakes later for the trainee.
Place the larger perspective over any self-serving strategies.
When you endeavor to reform alleged anti-mentors, remember to use tact. Subtlety with sincerity is important to develop. Otherwise, your good intentions can be misconstrued as harassment.
Emphasize and nurture positive qualities of anti-mentors when offering advice and guidance.
Look at yourself. Are you guilty of the same offense that you are trying to correct?

In team corrections, everyone is important. How we teach our new staff and anti-mentors has a long reaching effect on what will be. Mentors hold the future. It is up to all of us to ensure that the future is left in competent hands.

Visit the Joe Bouchard page
---