GANGLAND BEHIND BARS - SCI Finds Organized Criminal Gangs Thriving Inside N.J. Prisons
By NJ, State Commission of Investigation
Published: 05/25/2009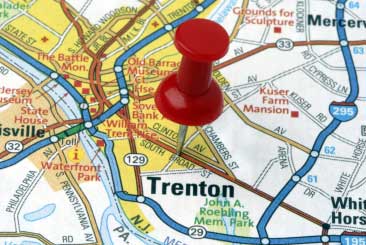 May 19th
TRENTON - New Jersey's prison system has been undermined in critical ways by violent criminal street gangs and should be thoroughly overhauled and strengthened to prevent a serious threat to the public peace, safety and justice from deteriorating into a crisis, the State Commission of Investigation (SCI) concludes in a report released today.

"Organized crime as we know it in the 21st Century has established itself within the very walls of our state prisons," the report states. "That is an intolerable situation for everyone with a legitimate interest in the safe and proper functioning of this system."

Capping an unprecedented and wide‐ranging investigation, the SCI found that burgeoning numbers of gang inmates today:

Communicate widely both inside and outside of prison – throughout New Jersey and the nation – using smuggled cellphones and other sophisticated electronic devices.
Move unlimited amounts of money and orchestrate illicit financial transactions by manipulating an official system of inmate monetary accounts.
Readily secure, use and deal in contraband, including illegal drugs.
Extort fellow inmates and their families and corrupt corrections personnel, including custody officers.

"These circumstances enable gang inmates, primarily members of the notorious Bloods organization, to nurture and advance violent criminal enterprises while incarcerated. Their ability to operate in this fashion raises the specter of greater violence, not just in the prisons, but once they return to the outside world." During the course of the investigation, which included a public hearing last fall, the New Jersey Department of Corrections (DOC) undertook a number of limited internal operational improvements in response to preliminary findings. But much more needs to be done, and the Commission, through this report, recommends sweeping administrative and statutory reforms on multiple levels, including:

Improved statewide gang identification and intelligence‐gathering systems for DOC and the entire law enforcement community in New Jersey.
Restructuring DOC's Special investigations Division (SID) and ensuring that it is properly positioned and equipped for effective gang suppression.
Uniform prison‐entrance security and inspection practices to detect and control the smuggling of cellphones, drugs and other prohibited contraband.
Stronger management and oversight of inmate monetary accounts, including centralized accounting and limits on their use.
Revamping of DOC's personnel recruitment, training, deployment and disciplinary procedures.

"Law‐abiding citizens whose tax dollars support these prisons must have confidence that when criminals are prosecuted and incarcerated, those individuals are removed from society and placed in secure custody," the report states. "The dedicated personnel who staff these institutions deserve to have every reasonable means at their disposal to prevent an already hazardous work environment from deteriorating still further. And the inmates who are housed there – those who want no part of gang life and are looking to take advantage of legitimate rehabilitation and re‐entry programs – are entitled to protection against gang‐inspired recruitment and violence."

In conclusion, the Commission intends for this report to be but the first in a series focusing on systemic issues involving organized criminal gangs in New Jersey and law enforcement's response to them. The growth, proliferation and increasing sophistication of these violent entities and the threat they collectively represent to the public peace, safety and justice together constitute the most serious crime issue in New Jersey today.

The State Commission of Investigation is an independent New Jersey watchdog agency established in 1968 to investigate organized crime and corruption, waste of tax money and other abuses of the public trust. Copies of the Commission's reports and other materials are available on‐line at www.state.nj.us/sci/index.shtm.

. http://assets1.corrections.com/images/mephisto/icons/pdf.png?1242309696
---