Prison Nursery Programs a Growing Trend in Women's Prisons
By Women's Prison Association
Published: 07/13/2009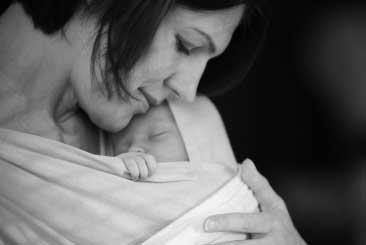 Many Mothers and Babies Could Also Succeed in Community-Based Programs

The Women's Prison Association (WPA) has released the first-ever national report on prison nursery programs. The report examines the expansion of prison nursery programs across the U.S. These programs allow incarcerated women to keep their newborns with them in prison for a finite period of time. The report also looks at community-based residential parenting programs, which allow women to serve criminal justice sentences with their infants in a non-prison setting.

The report finds that the number of prison-based nursery programs is growing, but that such programs are still relatively rare. Though every state has seen a dramatic rise in its women's prison population over the past three decades, only nine states have prison nursery programs in operation or under development. Of the nine prison nursery programs existing or in development, four were created within the last five years.

Chandra Villanueva, Policy Associate at WPA and author of the report commented, "Prison nursery programs keep mothers and infants together during the critical first months of infant development, and the research shows that these programs produce lower rates of recidivism among participating mothers. As we recognize the benefits of prison nursery programs, we must also increase our investment in community-based alternatives, which allow for maternal/child bonding and enable women to address the issues that brought them into the criminal justice system in the first place."

Research highlighted in the report indicates that these programs benefit mothers and children. Dr. Mary Byrne, Professor at Columbia University commented, "Prison nurseries offer needed services to a population of women and infants who might otherwise be overlooked. However, additional community prevention programs, alternatives to incarceration, and seamless follow-up programs are needed." Dr. Byrne is the author of the first longitudinal study of maternal and child outcomes for prison nursery participants; her study is featured in the WPA report.

The report profiles existing and soon-to-open prison nursery programs in nine states: California, Illinois, Indiana, Ohio, Nebraska, New York, South Dakota, Washington, and West Virginia, and also looks at community-based residential parenting programs in Alabama, California, Connecticut, Illinois, North Carolina, Massachusetts, and Vermont. In addition, residential parenting programs operated by the Federal Bureau of Prisons in Connecticut, Florida, Illinois, Texas, and West Virginia are discussed.

Many women parenting their infants in prison nurseries could be doing so in the community instead, the report asserts. The profile of women in prison nurseries is nearly identical to that of participants in community-based programs. Women in both types of programs are serving relatively short sentences for non-violent offenses, and will continue primary caretaking responsibility for their child(ren) upon release. Further, most women in prison nursery programs present little risk to public safety.

Tina Reynolds, a former participant in a prison nursery program in New York, and the founder of Women on the Rise Telling HerStory (WORTH), underscored this finding: "While I was fortunate to have had the opportunity to spend the first months of my son's life with him while serving my sentence in prison, it was not without sadness felt for my other son who was in foster care. I often questioned if the time I spent in prison wouldn't have been better spent learning about myself and my children in community-based family treatment."

Between 1977 and 2007, the number of women in prison in the United States increased by 832 percent. According to data released by the Bureau of Justice Statistics (BJS), in 2004 four percent of women in state prisons and three percent of women in federal prisons were pregnant at the time of admittance. In 1999, BJS reported that six percent of women in local jails were pregnant at the time of admittance. As the number of women in prison has skyrocketed over the past 30 years, states have had to consider what it means to lock up women, many of whom are pregnant or parenting.

Dr. Angela M. Tomlin, Adjunct Assistant Professor of Pediatrics at Indiana University School of Medicine, reflected on the nursery program at the Indiana Women's Prison, saying, "One of the most important things we can do for a baby is to support her to have a strong and healthy relationship with her parents. Once a baby feels safe in a relationship, everything else—from cognitive skills, to school readiness, to positive mental health later in life—grows from that foundation. For mothers, a strong attachment to her baby may reduce the likelihood of recidivism. The prison nursery is an investment in the future, one mother and baby at a time."

The report, Mothers, Infants and Imprisonment: A National Look at Prison Nurseries and Community–Based Alternatives, is available online at www.wpaonline.org.


---