Department of Justice Program Succeeds in Reducting Violent Crime
By The Office of Justice Programs
Published: 06/29/2009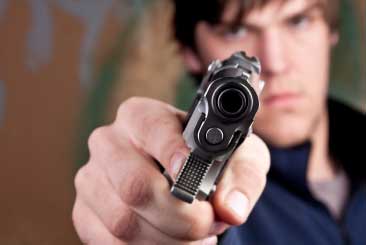 The Department of Justice [last week] announced research findings showing that the Project Safe Neighborhoods program (PSN) has been successful in reducing violent crime. An evaluation of the nation-wide program found a statistically significant decline in violent crime in cities where PSN existed or where the program — which targets gun crime, in particular — is vigorously implemented.

"These findings are important information for everyone working to keep our communities safe," said Acting Assistant Attorney General for the Office of Justice Programs Laurie Robinson. "The evidence of success with the PSN framework underscores the importance of continuing to develop crime and violence reduction approaches centered on cooperation and coordination."

Project Safe Neighborhoods is an initiative to reduce gun and gang crime in America by networking existing local programs that target gun and gang crime and providing these programs with additional tools necessary to be successful. The program focuses on hiring new federal and state prosecutors, supporting investigators, providing training, distributing gun lock safety kits, deterring juvenile gun crime, and promoting community outreach efforts as well as supporting other gun and gang violence reduction strategies. The enhanced use of crime analysis and tactical intelligence supports the program's core strategies of targeted enforcement and deterrence. Additional program information is available at www.psn.gov.

Funded by the Office of Justice Programs' National Institute of Justice, Michigan State University (MSU) performed the evaluation using two methods. One method looked at the incidence of violent crime in nine U.S. cities prior to executing the PSN programs. Those cities are; Durham, Greensboro and Winston-Salem, NC; Lowell, Mass.; St. Louis, Mo.; Chicago, Ill.; Stockton, Cal.; and Montgomery and Mobile, Ala. The decline in gun-related crime following the implementation of PSN ranged from a 6.6 percent decline to a 42 percent reduction.

The second method employed by MSU researchers studied violent crime in all U.S. cities with a population over 100,000. The researchers found a 4.1 percent decline in cities where PSN existed, and a .09 percent decline in cities where PSN did not exist. Even more striking, in jurisdictions with a high level of federal prosecution for gun crime, the findings revealed that these cities experienced a 13.1 percent decline in violent crime. In stark contrast, cities with low federal prosecution experienced an increase of 7.8 percent in violent crime.

Findings are available at www.ojp.usdoj.gov/nij and at www.psn.gov. The full report, Project Safe Neighborhood: A National Program to Reduce Gun Crime, is available at http://www.ncjrs.gov/pdffiles1/nij/grants/226686.pdf.


---