Federal Commission Unveils Landmark Proposal To Stop Sexual Abuse In U.S. Correctional Facilities
By National Prison Rape Elimination Commission
Published: 07/06/2009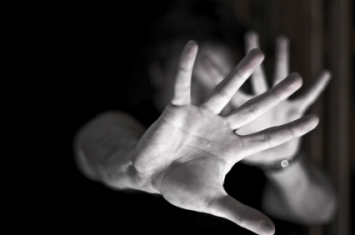 Citing Urgent Need for Reform, Bipartisan Panel Sends U.S. Attorney General "Zero-Tolerance" Standards for Federal, State and Local Institutions

Washington, DC – Calling sexual abuse of people in government custody "totally incompatible with American values," a bipartisan federal commission today issued a landmark report on sexual abuse in U.S. correctional and detention facilities and proposed the first comprehensive blueprint to prevent abuse.

Congress created the panel, called the National Prison Rape Elimination Commission, when it passed the Prison Rape Elimination Act in 2003. The law charged the Commissioners with conducting the first comprehensive review of government policies and practices relating to sexual abuse of inmates and developing "zero-tolerance" national standards to improve the detection, prevention, reduction and punishment of prison rape.

The statute requires U.S. Attorney General Eric Holder to issue mandatory rules informed by the standards developed by the Commission. Those rules, which must be promulgated within a year, will be immediately applicable to the federal Bureau of Prisons. The rules will later become applicable to states, which must comply or risk losing five percent of federal funds allocated for prison purposes.

Speaking at the National Press Club in Washington, members of the Commission said that sexual abuse of inmates, both by staff and other prisoners, is a major problem in many facilities across the nation.

"In my time on the bench I've sentenced thousands of individuals to serve time," said federal district court judge Reggie B. Walton, the Commission's chairman. "Not once has rape been part of the sentence."

The Commission's report details the causes, scope and consequences of a problem that is widely acknowledged, but poorly understood. A 2007 Bureau of Justice Statistics (BJS) survey based on prisoner self-reporting estimated that 60,500 federal and state prisoners had been sexually abused by staff and other inmates in a twelve-month period.

The report and standards identify certain populations that are particularly vulnerable to sexual abuse, including immigrants and young offenders. "If the situation is bad for adult inmates, it's worse for juveniles, who get abused at a far higher rate," said Brenda V. Smith, a professor of law who served on the Commission. "That's simply intolerable."

The Commission's report acknowledges that some corrections and detention professionals have made progress in addressing sexual abuse, largely as a result of additional research and funding Congress mandated in 2003. Sheriff Robert Garvey, a Massachusetts corrections administrator for more than two decades, applauded the Commission's work, saying the panel "is offering perhaps the most important tool yet to help us rise to the challenge we face as corrections officials." The four volumes of standards include detailed prescriptions for corrections and detention administrators, including training hiring policies for corrections staff, incident investigation and reporting protocols, access to treatment and mental health services and requirements for disciplinary action against perpetrators.

"The main lesson here is that leadership matters," said Pat Nolan, president of Justice Fellowship and a member of the Commission. "Dedicated corrections staff can make the difference between a safe facility and one that tolerates abuse."

Hope Hernandez, a former inmate who was raped by a corrections officer in the hospital ward in a Washington, D.C. jail, applauded the Commission's work. "Regardless of what crime someone may have committed," she said, "rape should never be part of the penalty."

To view the Commission's report and standards, visit www.nprec.us.

The Commissioners are U.S. District Court Judge Reggie B. Walton, who serves as Chairman; Vice Chairman John A. Kaneb; James Aiken; Jamie Fellner, Esq.; Pat Nolan, Esq.; Gus Puryear, Esq.; Prof. Brenda V. Smith, Esq., and Prof. Cindy Struckman-Johnson, Ph.D.


---