It is obvious now that I think about it
By Joe Bouchard
Published: 07/27/2009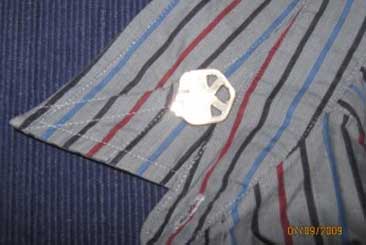 I felt like someone from a primitive village looking at a flash light for the first time. I was stupefied, slack-jawed and awash with utter incomprehension. I was mesmerized by the new concept. It was like seeing a wheel for the very first time. I did not invent it, and I did not fully understand it. But the 100 watt bulb over my head illuminated as I slowly understood.

This was like the very first time that I saw the first hollowing in a large book. Though I detested the vandalism and disregard for facility property, I could not help but to be impressed by the ingenuity of the would-be smuggler. And that taught me to open the book wider when I searched for contraband. Otherwise, I might miss the well-designed bootleg niche.

As seasoned corrections staff know, any legitimate function can be turned into an alternate use when applied to our vocation. Think of the many small items that can be hidden in a collar tip: small plastic shank tip, cuff key, narcotics, tiny but valuable notes, etc.

Did you ever stumble upon something that seemed elusive but became easy to detect once you knew where to look? That just happened to me. I had no idea that there was such an effective hiding place in my shirt collar. And I discovered this quite by accident.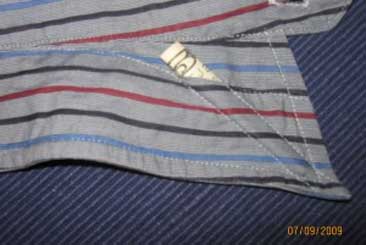 image text here



It was just a few minutes before I had to leave for work. Between sips of coffee and with the local news as background noise, I fidgeted. I felt the collar tips of my dress shirt and discovered that there was a place underneath to slide a small plastic reinforcing piece. That, of course, keeps the collar tip from curling.

Think further of how little attention is paid to this area of the collar. In routine searches, the back of the collar seems to be the focal point. But I have never seen the search under the 'business end' of the collar. Of course, just because I have just become aware of this does not mean that others were similarly unaware. This is just my awakening to this fact.

My primary reason to mention this is not to inspire a collar witch hunt. Nor do I necessarily bring this to light to add to the already long list of places to search. Rather, I feel like someone who squinted into a dark room and then employed a flash light. In other words, it is obvious now that I think about it.

Sometimes we need to stumble on the obvious in order to recognize it. The question become this: Can we find something serendipitously in a conscious manner? Or, if you wish, can we accidently find something on purpose?

Never mind the semantics. That really is not possible. Perhaps the better question is: How can we uncover contraband hiding places? After all, the back story behind finding some destabilizing bootleg may be fascinating. But it is the final result – the removal of illegal goods from our facilities – that is most important. Here are a few thoughts on the matter:

Watch how others search. This can add valuable, hitherto untried methods to your search repertoire.
Watch how those who are searched react to a standard 'shake down'. Do they flinch when a certain area is scrutinized? Are they chatty and gregarious, contrary to other times? Is feigned friendliness a diversion?
Ask colleagues if they ever think about where things may not commonly be hidden.
Think like a contrabandist. Imagine where someone who wishes to keep something concealed would hide something.
Change your search routine. Sometimes those you search become adapted to your style. They may adapt their hiding places to your search routine. A change may ferret out some contraband.


Sometimes, learning a new hiding place can shatter your view of the world. It is like uncovering a crack in your home's foundation or finding a nest of mice in what you thought was a safe space. Of course, those discoveries offer opportunities to repair the damage. That is much the same way that finding the hiding place of would-be traders helps make our facilities safer.



Visit the Joe Bouchard page
---