Emergency/Contingency Plans, Part IIa Perimeter
By William Sturgeon
Published: 08/03/2009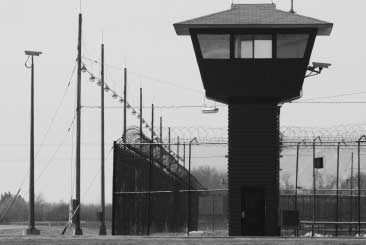 There are a variety of ways to review Emergency/Contingency Plans. I like the approach where I employ the matrix that was mentioned in Part I of this series. This helps to insure that every facet of the Plan(s) has been examined. (Also from the matrix, numerous checklists, drills, and scenerios can be developed for those who want to have a paper trail.) The most important element for any Emergency/Contingency Plan, in my opinion, is that it should be Operational and Functional. When an Emergency hits is NOT the time to realize that your Emergency/Contingency Plans are flawed.

Before going on, I want to stress the point that when conducting a security audit of any Emergency/Contingency Plan(s), the reviewers MUST place themselves in different roles. For example,, if the security audit of the Emergency/Contingency Plan(s) is dealing with escapes from a correctional facility, the reviewers should place themselves in the roles of inmates. If, however, the reviewers are checking the plan for what to do in the event of a Hurricane, they will be looking for different "actions" than what they would be looking for in a correctional escape plan.

It is my belief that Emergency/Contingency plans should have for their cornerstones Operational Fucntionality, Situational Flexibilty and Action. To those ends each plan should also incorporate the use of US Government guidelines (Prevention - Response - Recovery) What we must remember when conducting these Emergency/Contingency Plan(S) reviews is this; it is not a "gotcha" game. Rather, they are quality control measures of the operational functionality of the plan(s). The importance of these reviews cannot be overstated because should an emergency occur, the people and property will be as prepared as possible, thereby mitigating the loss of life and damage to property.

In both public and private sectors, post emergency reviews will certainly take into account the overall preparedness of the agency/company/organization. Unfortunately, most post emergency reviews are not looking for what was done well, but rather to find fault. In emergency situations, the post mortem should look for system, policy and/or operational errors, before trying to place blame on a person or persons.

Our review will start on the perimeter. The perimeter has two vital functions and they are: to keep in, out or both. In an industrial plant, the perimter fence/wall etc., is to keep unauthorized people out of specfic areas. In a correctional facility the perimeter fence/wall serves two purposes: keeping people in and out.For the purpose of this series of articles let us assume that we are reviewing at a state prison that is located in a rural area.

The perimeter is an element of the entire Security System and should be looked at as such. Flaws in the perimeter can jeopardize the security integrity of the entire security system. What we sometimes fail to include in the exterior perimeter review are grounds, buildings, lighting, etc. that exist beyond the fence/wall.For a group trying to break out of the prison, the perimeter is their last barrier to freedom. For an attacking force, it is the first obstacle they must encounter. In either case, the importance is crucial.

Throughout my career, there have been times when perimeter positions (towers,outside patrol) were filled by officers who were less than stellar performers. In this post 9/11 world, corrections can no longer risk putting their less than stellar performers on the perimeter. Today's correctional environment requires a 360 degree awareness. Correctional facilities are potential targets for terrorists (both international and domestic), international drug cartels whose member have received extensive and intensive military training, and sophisticated street gangs. (Prisons as targets - will be detailed in my forthcoming book.)

One key point regarding perimeters is that they should not appear to be "soft" targets for either attack or escape. For the average person, armed guard towers, roving armed patrols, fences/walls and layers of razor ribbon, sensing devices, video surveillance, etc., would present a "hard target". Yet, to a highly trained team, all of the above would be considered nuisances. Some suggestions for "hardening" the exterior of a correctional facility include:

As much as possible, adjust schedules - e.g., outside patrols should not have a set routine, etc.
Enforce ALL security policies and procedures
Develop a 360 degree attitude for all correctional personnel, especially those assigned to exterior perimeter posts
Assess the times of the day that the perimeter is most vulnerable (some suggestions: when sally-ports are frequently opening and closing, change of shift, etc.


Let me close for now with this statement: Your facility is a target simply because it represents a form of Government. The value of attacking a prison:

It embarrasses the governmental agency responsible for insuring that the prison is secure.
If successful, numerous inmates are set free to wreak havic on the streets.
It will tie-up law enforcement as its tries to capture the escapees.
It will shake the confidence of the general public.


Until the next time - "Stay alert"

Visit the Bill Sturgeon page
---