Back to Basics - Part 2 - Extended Loss of Power
By William Sturgeon
Published: 08/17/2009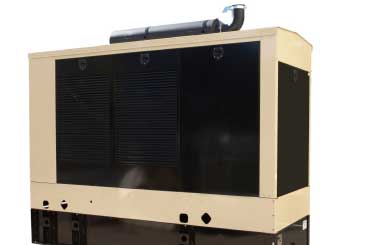 "When the lights went out in …" It is a very real possibility that there could be a future emergency where power is lost for a prolonged period of time. If memory serves me correctly, the last time agencies/companies gave serious consideration to the potential loss of power for an extended period of time was Y2K.

Many agencies/companies prepared to react to an extended loss of power by insuring that they had extra fuel for their emergency generators. While this was a positive step for agencies/companies, it was only one of many other steps that needed to be put into place to insure operations, should there be an extended loss of power.

Here are some issues that all emergency managers should be considering, in my opinion, when planning for extended loss of power:

How many gallons of fuel does your emergency generator(s) burn per hour?
At any given time how many gallons of fuel are on-hand?
Does the agency/company have "open" accounts with at least 3 additional fuel vendors? (I would recommend that one of the vendors be at least 150 Miles away.)
Establish an "open" account with a vendor that can bring additional emergency generators should they be needed. (Insure that rental generators meet the capacity needs of the agency/company. Additionally, insure that your agency/company has a letter of agreement establishing your priority to a rental generator(s). Check with your legal department for which document is best to use).
If your agency/company's security program is highly automated, I believe it is crucial that at least once a week you operate it manually.The goals for this exercise are:
to teach the staff how to operate manually
to show where the equipment needed to operate manually is located,
to build self confidence in the security staff and other employees. - (It is better to practice operating manually and never need to use it - than to not practice how to operate manually, have the need arise, and the staff not know what to do).
In sure that there are policies and procedures on what to do should the power be lost for an extended period of time.
Determine what positions and/or activities MUST continue and what positions/activities can be suspended. (This is an important element of the extended loss of power planning. Every agency/company will have to prioritize by order of importance and relationships to the overall security operations.)
Have an emergency staffing pattern to staff the necessary posts.
Plan for staff absence. (In a prolonged emergency, staff members will have to insure the safety of their own families, prior to coming into work, irrespective of how dedicated they are to their jobs. (In today's workplace, there are many single parents, staff members who are taking care of their elderly parents, etc. Insure that the agency/company has taken the potential absences into account in its staffing patterns.)
When considering the definition for "prolonged loss of power" consider the following time-frames: - Seven days - 21 days -30 days - 45 days. (While you may say I have carried the number of days to an extreme I would remind you of recent ice storms, hurricanes, brownouts. The nation's "power grid" has been identified as a terrorist target.)
While today's technology has certainly enhanced the overall security operations, it has also increased the dependency on it. If the computers are "down" in some agencies/companies, the security operations are seriously hampered and the agency/company becomes vulnerable to a host of security and safety issues.

"Stay Alert and You Will Stay Alive"



Visit the Bill Sturgeon page
---