Assigning Infection Risk Levels in Correctional Facilities
By Robert Kravitz, President AlturaSolutions
Published: 10/26/2009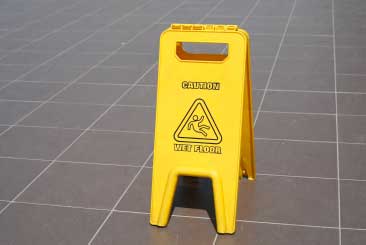 In August 2007, reports surfaced that "dozens" of prison guards at Folsom Prison in California tested positive for staph infections—the most serious infliction was methicillin-resistant Staphylococcus aureus, or MRSA, a highly contagious strand that's often resistant to medication. As unfortunate as this was, what mystified prison administrators was that the infection rate increased very quickly over a four week period, averaging about four new cases each week.

All told, by the time the report was issued, 25 prison employees, including secretaries and office workers, reported contracting a staph infection during the first seven months of 2007. Further, there were 35 confirmed cases of MRSA among Folsom inmates during this period as well. In fact, the infection rate moved so fast that 20 of those cases were reported in just two months.

A recent New York Times editorial reported that prison inmates are the "sickest people in society," with infection rates far higher than the general population.* The focus of the editorial was not only the health and welfare of the inmates but concerns that they would spread disease to the general public once released from prison. Additionally, the Folsom Prison incident shows that prison staff is not immune to these infections and diseases.

What actions should correctional administrators take when a widespread infection grips their facility? Although the usual steps are encouraged, including proper and more frequent hand washing, use of sanitizers, glove wearing by staff, and seeking medical attention for staff and inmates as soon as a possible infection is noted, increased cleaning and maintenance procedures should also be implemented immediately. Furthermore, this cleaning regimen should specifically address floor areas, as well as all other horizontal surfaces, and of course all "high touch" contact points.

Cleaning plays a significant role in reducing the spread of minor afflictions, such as the cold and flu, as well as much more serious diseases, such as MRSA and other diseases caused by superbugs. And, floor care is essential because floors are not only the largest surface areas in a facility, but they typically are the biggest reservoir of bacteria as well.

Ranking Infection Risk

According to Mark Warner, Product Manager for Disinfectants and Sanitizers, for a leading manufacturer of professional-grade Green cleaning chemicals says, managers in all types of facilities, including correctional facilities, typically have a set cleaning program in place but do not know when or how to "ramp it up" when a contagious environment develops. Warner currently works with janitorial distributors and facility managers as well as federal, state, and local governments, including the U.S. Department of Homeland Security, instructing how to properly address infection threats and cross contamination issues.

Warner says there are four risk levels, referred to as the DEFCON ranking system, with each level requiring facility managers and cleaning personnel to adjust cleaning procedures and frequencies as well as implement different chemicals and tools to address the infection problem at hand. These four DEFCON levels are:

DEFCON 1: No dangerous infection or pathogen risk exists. Cleaning personnel should follow proper cleaning procedures using neutral and all-purpose cleaners in most areas with sanitizers and disinfectants primarily used to clean restrooms, food service areas, and floors.

DEFCON 2: This level signals that a contagious disease, infection, or virus is present in a community or area, but not in a specific building. For example, the swine flu has been reported in several schools and colleges, but its impact has been minimal on many other types of facilities. However, this level requires that neutral and light-duty, all-purpose cleaners be replaced with products that have greater cleaning efficacy and use disinfectants with stated kill claims for the pathogen(s) of concern, which should be indicated on the product's label. There should also be an increased focus on cleaning and disinfecting floors, other horizontal surfaces, and cross contamination contact points, in this order.

DEFCON 3: At this level, more specific and extensive measures must be implemented because the disease or virus is present in the facility. Cleaning procedures of all surface areas should be increased significantly with floors cleaned and disinfected first, then walls, counters, fixtures, and high touch-point areas, and then the floors again. Surfaces should be pre-cleaned with an effective cleaner or cleaner/disinfectant (see sidebar) and then the disinfectant should be applied, allowed to remain wet (dwell) on the surface per the label directions.

DEFCON 4: This is the most serious risk level and denotes the presence of a dangerous biohazard. This situation calls for experts who are trained in hazardous agent removal.

Focus on Floors

Some healthcare administrators place a great emphasis on disinfecting high touch contact surfaces in their facilities, but place very little importance on disinfecting floors. "This is a serious oversight," says Warner. "I cannot say it is one reason nosocomial disease is such a problem in our country, but it does tell me that medical facilities are not being cleaned and disinfected as thoroughly as they should be."

But how can floors transmit disease? According to Warner, studies from various settings indicate that we have 50 direct and indirect contacts with floors every day. "This happens whenever we drop something on the floor and then pick it up, or when our shoe laces drag along the floor and then we tie them up," he says. "If the floor is contaminated, those germs and bacteria may now be on our hands, starting the chain of cross contamination."

For instance, studies confirm that a woman's purse is often covered with bacteria and pathogens, adds Warner. When using the restroom, women often place their purses on the floor. If floor contaminants are present, germs and bacteria latch onto the purse.

To help alleviate this problem and keep floors healthier—minimizing or eliminating floor contaminants—Warner suggests the following:

Change and clean mop heads as often as possible. In some facilities, mop heads are changed after each use and laundered daily. However, there are other facilities where mop heads are used and reused scores of times and can go days without laundering. In a correctional facility, mop heads should be changed daily and replaced with a fresh, clean mop head.
Wash mop frames and buckets. These items should be cleaned and disinfected daily and more often if necessary, depending on the facility type. Typically, if these items get cleaned at all, it's very often just a quick rinsing at best. Thorough washing/disinfecting and then complete drying is necessary.
Change the solution frequently. This has already been referenced but is so important, it deserves repeating. Many cleaning professionals believe that the disinfectant will keep the cleaning solution bacteria-free. However, it loses its efficacy rather quickly with use and bacteria counts can start increasing very rapidly.
Consider using spray-and-vac cleaning equipment. These systems eliminate mopping entirely. Surfaces are cleaned with jets of water, which are then rinsed, and the area vacuumed with the equipment's built-in wet vac system.
Disinfect cleaning carts. Very often, mops and buckets are transported on carts. The wheels on carts can become contaminant magnets, similar to mops, mop frames, and buckets. Carts, and specifically wheels, must be cleaned and disinfected regularly.


Keeping correctional facilities clean and healthy is much more challenging than virtually any other type of facility. This is because hundreds of people live and work in these facilities 24 hours per day, many times in close quarters and use communal areas such as showers and cafeterias. Germs, infections, and diseases can spread very quickly. In fact, staff and inmates at Folsom Prison, discussed earlier, can be considered fortunate because the threat did not cause a widespread epidemic.

Accurately rating infection levels is one way of keeping a serious situation from becoming a catastrophe. And, Warner strongly advises correctional managers: "Cleaning and disinfecting applies to all surfaces, including floors. A clean, healthy, disease-free facility starts with the floors."

Robert Kravitz is a former building service contractor, author of two books on the professional cleaning industry, and a frequent author of articles in major trade publications on health and cleaning related issues. He may be reached at info@alturasolutions.com

Sidebar:

Unless the disinfectant is labeled as a "cleaner/disinfectant," it does not clean surfaces and should not be used in the pre-clean phase. However, if the label does state "cleaner/disinfectant," the same product can be used first to clean the surface, and then a second time to disinfect. Always consider the cleaning efficacy, microbial efficacy, PPM, and stated kill claims versus your pathogen(s) of concern.

Cleaning and disinfecting are a three-stage process. When using cleaners and disinfectants, failing to follow the necessary procedure or use inappropriate products may not produce the desired results:

First, the area is cleaned using an appropriate cleaner for the type of soils, load of soils, type of surface, which custodial hardware and equipment are being used, cleaning frequencies, etc. to remove unwanted materials and soils.
Next, the area is covered with the appropriate EPA-registered disinfectant with specific kill claims to eliminate those pathogens of concern.
The area then must remain wet (dwell) on the surface per the label directions.


Other articles by Robert Kravitz
---