The road to safety: Solutions to staff division
By Joe Bouchard and Tracy Barnhart
Published: 11/30/2009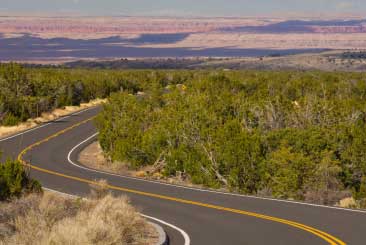 A conversation between Joe Bouchard and Tracy Barnhart

Of all of the disappointingly difficult roads we travel, the worst are those that we help to make hazardous. It is very easy to drive around a tree that is partially across the road. Potholes form quickly each season, yet it is so simple to drive around them rather than to repair the obstruction.

Metaphorically, we should help repair the roads rather than accept poor conditions and avoid as possible. In the end, mostly we will complain about the roads, but do nothing about their deterioration. In corrections identifying the hazards are easy. It is the repair work that is difficult.

Joe Bouchard:
Tracy, I believe that staff division is easy and staff unity is hard to do. But, I think that realism is important. Like contraband control, we will never eradicate all possible problems that vex our profession. But we are in a better position if we can mitigate the problems. That said, I think that one of the best mindsets to achieve this is what I call the mission statement mentality. Every one of us in corrections has a part in safety for staff, offenders, and the public. Each agency mission statement highlights the importance of safety. And each of us has a part in following and promoting that aspect of the vocational roadmap. Is it easier said than done? Of course. But, for the sake of safety, it needs to be tried. What strategy do you think is important in our war against staff disunity?

Tracy Barnhart:
Staff diversity and harmony is like telling your correctional employees that you raise unicorns, they will just never believe it can happen. Some correctional employees, like our inmate counterparts, will set out to establish a chaotic working environment. Let's call them workplace harmony terrorists. How effective is your workplace harmony? Let's answer that with another question. What happens when the water in a brook flows into a rock? The rock forms a barrier that causes the water to change its course.

Joe Bouchard:
Staff harmony in my workplace is probably like any other setting. Soap operas will always exist. There will always be someone who serves as the butt of the joke of the hour. However, we all tend to join together when a tragedy comes explodes in our midst.

That said, I think that the first step in repairing staff division is in realism. All of us must realistically acknowledge that staff division will not completely be eradicated. The realistic goal is to mitigate the animus in order to foster safety. The brook and rock metaphor is quite apt. It is true that so many of us float on the current as it guides us to places out of our control. We are like helpless corks that are pushed into obstructions. Let us look at the current as human nature mixed with the culture of an institution. Some of us are adept at riding the current and avoiding obstructions. Fewer still will swim upstream from time to time.

Broad philosophy aside, I have devised a device to help us remember ways to mitigate staff division. It is called UMBRELLA.

Uniformity
Mission statement mentality
Breaking destructive habits
Realism
Empathy
Local culture
Loyalty
Act professional.


Tracy E. Barnhart:
Likewise, workplace harmony terrorists and administrators in managerial positions, lets call these people the forgotten because sometimes they have forgotten where they came from, often become impediments to the workflow. They do this by looking for something wrong; starting rumors and establishing high school cliques; questioning management strategies and ultimately not doing their best performance in their chosen careers; and then supervision or administrators interrupting the work by asking unrelated questions, questioning your decisions just to establish authority, and playing the hindsight is 20/20 game.

Joe Bouchard:
I like the phrase workplace harmony terrorists. Very apt. And we can never forget where we have come from, no matter how high we might rise. I truly believe that awareness of problems is half of the problem solved. Also, when we scrutinize others, we need to run a fine tooth comb over ourselves, as well. If we can be totally honest about our individual behavior and correct it as much as possible, we can make a difference. For example, I can sometimes wield sarcasm like horribly offensive weapon. I recognize that as a point to rectify. If I can banish my demon, so much better for my colleagues and workplace morale. I know that we all have bad days and that there are times that I am seduced by cynical and biting "wit". But it is a personal imperative to keep that out of the workplace. Again, this is rooted in realism, not some Pollyanna naiveté. In short, any improvement adds to the success of the whole.

Tracy Barnhart:
Joe, I agree with your opinions that we will never totally eradicate staff division but we can minimize it to a point of establishing professionalism and growing the brotherhood stronger. To do this we need to create a militaristic bond between employees inside our institutions, all with a common goal and vision. When I was in the Marine Corps, we worked in small units establishing a strong bond between individuals and a tight nit configuration where in private we had strife and disagreements like any close working groups do. But when the need arises, and we were called upon to conduct an operation, it didn't matter who you were as individuals or what opinions we held about past tribulations. We were now acting as one, a unit acting like the fingers of a hand, motivated to perform and excel as a corps without any strife at that particular moment. What were the key factors to this militaristic success, strategies?

Remove impediments (typically the people who hinder the effort).
Supply sufficient meaningful work & training (keep active to avoid boredom).
Select leaders who are truly skilled with people and knowledgeable about the mission.
Ensure that those leaders aren't working towards a personal agenda.
Encourage employees to leave personal agendas & problems in the parking lot.
Let each employee participate in decisions involving his and her environments.
Be generous as leaders and co-workers with praise (Public Praise; Private Reprimand).


Conclusion:
Identifying staff division is easy as breathing. However, solving the problem takes plenty of patience, professionalism, self scrutiny and planning. It is a long-term commitment. We don't have to like each other. We just have to work together. Work life balance suggests people are living two lives - one at work and one away from work. But people don't 'work' for five days (or more) and 'live' for two days (or less). Work is just one of many roles that people perform in their 24/7 week. No matter where they are or what they are doing, day or night, people are carrying personal baggage, problems, responsibilities, personal goals and work goals. Separation of work and personal life roles has become a blur and, too many of us, almost a seamless link.

In the third part of this conversation about staff division, Tracy and Joe will outline the benefits of a more harmonious workplace.

Other "Road to Safety" articles by Bouchard and Barnhart:

Visit the Joe Bouchard or the Tracy Barnhart page


---