Some points from Duct Tape Isn't Enough
By Joe Bouchard
Published: 11/30/2009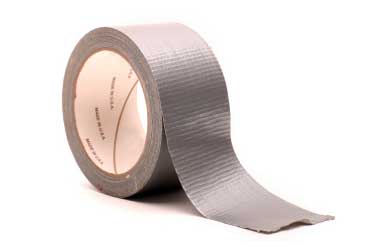 H1N1, economic woes, and wars fill our minds. As a public, we have so much on our collective plates. Yet this stress has been the status quo for so long. Add those concerns to the daily duties of any corrections professional. As a matter of course, all corrections staff face the possibility of grievances, litigation and assaults. Daily interaction with those who, quite frankly, are not easy to deal with is also a major stressor.

Certainly, we seem resilient enough to deal with the many challenges on and off the job. However, there is ample evidence that suggests we endure a cumulative, crippling harm due to stress. It seems that few agencies provide enough training to address this dire vocational reality.

Recently, I came across Duct Tape Isn't Enough by Dr. Ron Breazeale. I learned many things from this source, including eleven skills and attitudes that can increase resilience.

Connected to others – Relationships in and out of the realm of family and friends can reassure and provide needed support and help.
Flexible – A primary factor in emotional adjustment and maturity. Flexible in thinking, actions, and beliefs. Take time to self check that you are open to change.
Realistic Planning - Be proactive rather than reactive; assertive not aggressive or passive; being able to see "what is" rather than "what you would like".
Communicate and Problem Solve – Talk to others you have comfort with for it has magic properties. Resolve problems as quickly as possible both with yourself and others.
Manage Strong Feelings – Able to take action without being impulsive and responding out of emotion. Put emotions aside and use clear thinking.
Self-Confident – A positive self-image is critical to confront fear and anxiety. Able to help someone else.
Find Purpose and Meaning – Able to make sense out of what is happening and to find meaning. Critical to manage feelings during a crisis.
See Big Picture – Optimists better at this skill. Understand that good and bad events come and go in life and nothing is permanent. Less likely to cast blame.
Use of Humor – Laughter is healing. Helps to overcome some of the weights that assault people at times.
Care of Self – Diet, exercise, good health habits. Physical problems inhibit self activities.
Care of Others – Both physically and emotionally. Helps build resilience. (Breazeale, Ronald (2009). Duct Tape Isn't Enough. Portland, Maine: BBUSA, pages 4-5)


About the Author of Duct Tape Isn't Enough

Dr. Ron Breazeale is a clinical psychologist with over thirty years experience in the fields of mental health and drug and alcohol treatment. Reaching Home is about the world he grew up in as a child with a birth defect in the "Atomic City," Oak Ridge, Tennessee, where his parents lived and worked. He has worn a prosthetic hook most of his life. He is married, has one child, a daughter, and now lives and works in southern Maine. He was one of the founders of Maine Resilience and has designed, administered and edited numerous programs and publications that focus on the psychological skills and attitudes that can prevent emotional problems and increase life satisfaction. Maine Resilience teaches participants to manage adversity to bounce back more quickly. Benefits include improved morale, decreased medical and mental health problems, increased team spirit and cooperation, and better relationships among co-workers and community members. Contact information is rlb@gwi.net or 207-799-7339 x25
---