Prison Litigation and What It Means To You as a Corrections Professional
By Terry Campbell, Professor, Purdue University Global
Published: 12/07/2009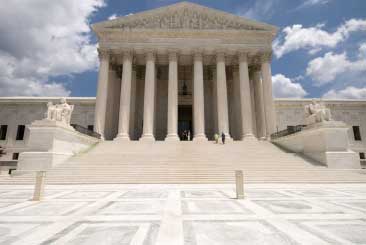 If you work in corrections, you are likely to get sued at some point in your career. The actions and decisions of corrections officers are always under scrutiny, which is why it is imperative that you be knowledgeable about administrative regulations and procedures, and state and federal laws. This knowledge will help officers do their jobs properly, understand their rights and respond appropriately to legal action taken against them. Corrections employees need to understand that being sued is not personal, however, it is a reality in this profession. The best way to prevent a lawsuit is to take your training academy experience seriously and, when making decisions, follow this basic philosophy: "Do the right thing."

Preparing for Legal Issues Begins at the Training Academy

The training academy provides the 'basics' for all new staff, as well as ongoing training about new laws or legal practices that are likely to impact corrections professionals. Training typically consists of studying the law, reviewing policies and procedures, learning techniques for dealing with offenders, managing violent and mentally ill offenders, and role-playing exercises. While not all training academies require it, I suggest that staff understand the relevant moral and ethical standards that should guide an officer.

On a day-to-day basis, the warden sets the tone and direction for a facility, and is responsible for the overall security and control. At the same time, the staff has an individual responsibility to keep up with the latest correctional legal issues. This can be accomplished by attending training and conferences, joining professional organizations, and reviewing training materials available through the warden's office, training academy and other venues.

When an incident does occur that may make officers susceptible to legal action, a thorough investigation should immediately follow with reports submitted by all involved to ensure a quick and safe resolution. When applicable, security cameras, recordings and logs should be reviewed. If the investigation finds that policies and procedures were violated or errors made, the appropriate action should be taken immediately and corrective measures put into place. Disciplinary action and additional training may be necessary.

Preparing for Your Day in Court

When an employee is named in a lawsuit, this is typically under the Title 42 USC Section 83, Civil Rights petition. The Federal Courts will notify the corrections agency of the pending litigation. In preparation for their day in court, most accused officers will participate in role playing and a review of the litigation. They will also be able to draw upon their training and legal counsel's advice for guidance. Quite often, the corrections agency will designate someone to track and coordinate lawsuits, as well as keep the Attorney General's Office advised.

Why Inmates File Law Suits

Inmates file lawsuits for a myriad of reasons, ranging from medical care to discrimination. According to a national survey titled "Inmate Litigation" conducted by Margo Schlanger in 2005, the most prevalent litigation topics are:





JAIL
Medical care
Use of force
Personal injury
Loss or damage to property
Inmate-on-inmate violence
Law library services
Crowding
Suicide prevention
Sanitation/living conditions
Fool services/nutrition/diet
Disciplinary procedures




PRISONS
Medical care
Use of force
Personal injury
Loss or damage to property
Law library services
Food services/nutrition/diet
Disciplinary procedures
Religious programs or policies
Visiting, mail, phone
Administrative segregation
Race discrimination



While prisoner litigation is common, federal regulations have made in more difficult for inmates to file frivolous suits. Between the 1980s and early 1990s, the number of petitions filed by state and federal inmates skyrocketed. In 1980, lawsuits filed in the U.S. District Courts under Federal Statute Title 42 USC Section 83, totaled 23,230. By 1996, that number had climbed to 68,235 (Bureau of Justice Statistics). "Congress passed the Prison Litigation Reform Act (PLRA) in 1996 in part to address the high percentage of petitions being filed by inmates that were being dismissed later as 'frivolous or malicious' (Mays and Winfred)."

There were three key components to PLRA:

inmates are required to exhaust all administrative remedies before filing a case in federal court
those filing petitions in forma pauperis are required to pay applicable filing fees and court costs from their existing assets or any funds available through correctional trust fund accounts, and
inmates are prohibited from filing in forma pauperis if they have had prior petitions dismissed as being frivolous or malicious.
The law did not take away inmates' right to file in forma pauperis, in the event they are indigent, but they could no longer claim indigence if a previous petition has been dismissed as frivolous or malicious (Mays and Winfred).

As a result of the PLRA, the number of civil rights petitions filed by state and federal prison inmates declined. Between 1995 and 2000, the number of petitions decreased forty percent, dropping from 41,679 to 25,504. (Bureau of Justice, Special Report revised 2/05/02).

Education is Essential

Ongoing training and reinforcement of all policies and procedures is the best way to prevent legal action against corrections professionals. If you are named in a legal action, it is important to seek legal counsel and review the situation based on your knowledge of the law, and your adherence to policies and procedures during the alleged incident.

Corrections professionals who want to enhance their knowledge base to avoid the legal pitfalls of the job or position themselves for promotion are encouraged to pursue a bachelor's or even masters' degree in criminal justice. Degree programs provide an in-depth education about the legal aspects of the corrections environment and are valuable for preparing managers to model behavior and effectively respond to litigation.

My best advice for my colleagues is to approach each day as a building block to your career. When sued, review each incident and learn from the experience. Did I respond properly? Was there anything else I could have done? Is there any additional training I need? As you research career advancement opportunities, understanding and attaining the required experience and training – legal and otherwise – will position you to move up the ladder in the corrections arena.

Terry Campbell has more than 20 years of experience in corrections and policing. He served in various roles, including prison warden and parole administrator, for the Arkansas Department of Corrections. He is a criminal justice professor at Kaplan University, he serves on the Criminal Justice Advisory Board for Kaplan University and evaluates criminal justice programs for the Accreditation Council for Independent Colleges and Schools. Terry may be reached at criminaljustice@kaplan.edu .
---