The Hero, The Heroine, and The Hero
By Warden M.G. Hudson, Coastal Pre-Release Center, South Carolina
Published: 12/21/2009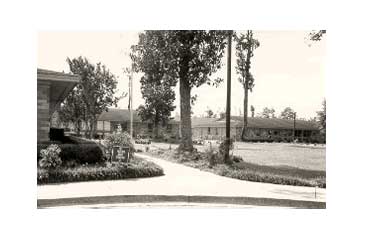 Editors Note: The following has been reprinted with permission from the The South Carolina Department of Corrections Newsletter.

Coastal Pre-Release Center, South Carolina -
Coastal staff save life

It was approaching the close of an ordinary Thursday for Katrina King, who works in Coastal's business office. It was about 3 p.m., and Enoldurs Nelson, a Palmetto Pride employee, was turning in paper work to Ms. King to finalize weekly allowances for work program inmates.

That's when Ms. King received a phone call from an unknown female. Just seconds into the call, Ms. King realized the caller was somewhat distraught. The conversation did not make much sense and the caller told Ms. King that she was going to kill herself.

With sweaty palms and pressure rising, Ms. King made the effort to remain calm and managed to notify Mr. Nelson. Fighting excitement and hysteria, he coaxed Ms. King to get the caller's phone number and address. After receiving this information, Mr. Nelson quickly ran to another office and called the Dorchester County Sheriff's Office and relayed the information. They promised to dispatch an officer to the location.

The conversation between Ms. King and the caller continued for about 20 more minutes. With every ounce of her strength, she remained calm and carried on the conversation as if talking to a "girlfriend." The caller finally told Ms. King that she had taken seven pills and a tranquilizer. Again, excitement began to mount. But Mr. Nelson was able to keep it at bay as he immediately called the sheriff's office again and notified them of the latest information. "The officers are en- route," was the reply from the Sheriff's office. Mr. Nelson encouraged Ms. King to keep the caller talking.

About that time, Darrell Harrison, HCA at MacDougall and a SITCOM member and instructor, arrived at Coastal for regular sick call. He was instanlty made aware of the developing situation. He, along with Mr. Nelson, encouraged Ms. King to stay on the line with the caller and to keep her talking. Ms. King noticed that the caller's voice was beginning to get very sluggish and sometimes the caller appeared to have drifted. However, she managed to keep the caller from falling asleep. When it appeared that the caller was no longer able to keep up the conversation, a voice on the phone said "thank you Miss, we'll take it from here." The sheriff's deputy had arrived.

Our Heroes: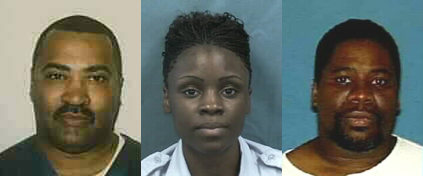 Darrell Harrison Katrina King Enoldurs Nelson



"It was a very long 45 minutes," stated Ms. King when she hung up the phone. Mr. Nelson agreed and they both felt, at times during the conversation, that the caller would hang up or stop talking. Although it was a very stressful situation, Ms. King and Mr. Nelson were relieved to know that the caller received the medical attention she needed and, perhaps, they assisted in saving a life.

The staff at Coastal Pre-Release Center thinks that they are heroes, but they say, in all modesty: we only did what anyone else would have done. Well, Mr. Nelson and Ms. King, not everyone would have been able to do what you two did.

We applaud them for what they did and are proud that they are a part of the Coastal Pre-Release Center's staff and we appreciate Mr. Darrell Harrison's assistance.


---