Think like a contrabandist
By Joe Bouchard
Published: 01/04/2010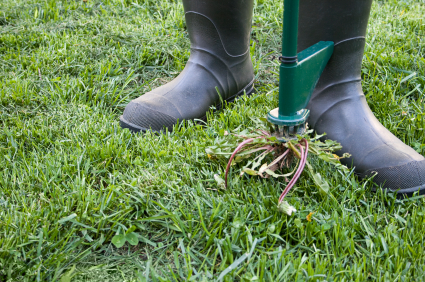 Bill looked at me with a totally serious expression. "For this to happen, you have to think like a weed." He was addressing the immaculate state of his lush lawn. His grass was a vision of perfection - a veritable green shag carpet, living, breathing, awe-inspiring and growing. It was bereft of weeds and looked too real to be real. While I understand that weeds do not think, Bill meant that he attacked the weaknesses of those plants balanced against grass growing agents.

Weeding out contraband from our facilities is more than the ascetics of lawn care. The element of safety is inherent in the exercise. Of course, every bit of contraband removed from circulation levels the playing field. Prisoners who deal contraband are rendered less powerful when we remove bootleg. Their empires lose potency and influence. In other words, contraband control equals safety. This is a lesson that is well known by corrections professionals.

However, the evasive moves that contrabandists sometimes employ to maintain their trading schemes are not often considered. Building the trading empire is not enough for the would-be entrepreneur. Maintenance is an important part of trading longevity. And diversions are part of that maintenance. As staff, the more tricks to the trading trade that we can uncover, the safer we make the environment for staff, offenders, and the public.

Here are some diversions:

Sleight of hand – Penn and Teller, Houdini, and The Amazing Johnathan are quite aware of this. They are known as illusionists. A quick flick of hand renders transforms the visible into a lost item. There is so much to watch as offenders are searched. Sometimes the hand is indeed quicker than the eye.
Plain view – I once witnessed a prisoner leave an institutional library with a small, paperback dictionary. This was owned by the facility and was marked as such in large red letters. The dictionary was not borrowed in the appropriate manner. In a bold move, the prisoner held the book in his left hand and exited the library in a confident manner. The book was in plain sight. How many instances like this do we miss because we do not consider obvious?
Raucous diversions – Pass and drop locations can exist anywhere. However, when staff attention is called to a loud diversion, any contraband transaction can be masked. A third party usually commits an outburst to pull staff away from the trade.
Sacrifice contraband – Offenders will often surrender something of little value (food taken from the kitchen) which is hidden in an easily detectable manner. However, the more valuable item (a weapon, for example) is hidden in a less obvious place. The goal is to satisfy the expectation of staff in a search. Sometimes an easy contraband find is a diversion for another concealed item. In many cases, the item is more valuable and dangerous than the sacrifice contraband.
"Admission" of coming clean – Sometimes known traders will tell key staff that they are giving up the contraband business. They may say that they are due to be released soon or that they are tired of the game. Of course, this may or may not be true. Staff discretion will determine the thoroughness of subsequent searches.


Of course, just knowing some of the diversionary tactics of contraband concealment will not guarantee success in all searches. However, this awareness puts us on the road to mitigating the damage of illicit items in our facilities.

Bill's lawn is alive, well, and the envy of his neighbors. And while his hard work is masked in a cavalier yet endearing matter, maintenance and vigilance are key components to his success. When we look at the safety of our work sites, it is hoped that we can report the same. Little contraband exchanges are like small weeds that have the potential to overtake the healthy parts of any lawn.

Visit the Joe Bouchard page


---