"A Suitable Image" and SMCC
By Janice Perez
Published: 01/23/2010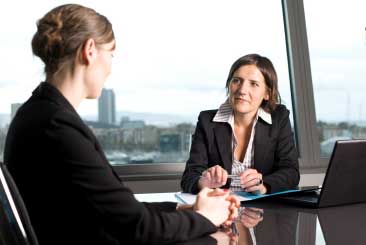 Incarcerated women leaving the prison system face a number of challenges as they attempt to reintegrate into the community. Research shows women offenders are more likely than their male counterparts to be responsible for minor children, be victims of sexual, physical and emotional abuse, and suffer from substance abuse, chronic mental illnesses, poverty and homelessness. (Evans, 2004; O'Brien, 2002; Covington, 2002):

With these facts in mind, Superintendent Kelly Ryan of South Middlesex Correctional Center, took a chance encounter and created a great opportunity for female offenders reintegrating back into their communities.

In spring 2009, Superintendent Kelly Ryan and Linda Brooks, Executive Director of A Suitable Image (a nonprofit organization located in downtown Framingham) had the same goal in mind of establishing a partnership that would benefit offenders reintegrating into society.

To date, A Suitable Image has provided 53 inmates who are within 30 days of release an opportunity to obtain clothing that is appropriate for the workforce they will soon be entering. The benefits don't stop there. The women also get tips on interviewing and dressing for these new opportunities. Each offender works individually with Linda, her program assistant or community volunteers to discuss the offender's work history, preferred style of clothes, and appropriate work attire. Once the offender changes from her prison clothes into her new professional attire, there is an automatic demeanor transformation that is contagious.

The "boutique," as Linda likes to call her shop, is filled with cheers and gratitude. The offenders are often pleasantly surprised and brought to tears as they see their own transformation. They express how good they feel about themselves and are truly grateful for the generosity of Linda and her volunteers.

The majority of the women have admitted to never owning a suit and for many, they can't recall the last time they felt pretty. Once these offenders return to the facility their new-found confidence carries into their housing units. They begin to automatically share their Cinderella story and speak of their release plans with excitement and confidence. The offenders that are selected to participate typically have little or no financial support but are eager to enter the workforce. Once the offenders are released and obtain employment, A Suitable Image will provide additional clothes for a great start to a working wardrobe. They provide appropriate clothing for all work places, from entry level retail, food services, to corporate positions.

A Suitable Image is a tax-exempt 501(c)(3) nonprofit corporation that helps low-income men and women successfully transition into the workforce. They provide "gently used" quality business attire, appropriate for any workplace.They also provide suitable attire for other important daytime events. Clothing is collected from corporate, community and religious organizations and hundreds of individuals.

Since 2003, A Suitable Image has enjoyed more than 2000 client visits and partnered with 85 agencies, shelters and programs that refer low-income clients for their services. No fees are charged to the clients or the referring agencies.

Their mission is to educate unemployed disadvantaged individuals about the importance of appearance in the job interview process and to provide a work-related wardrobe to help them start over. For men and women returning to work, new clothing and a professional appearance can inspire self-confidence and signal a new beginning. To learn more, visit: www.suitableimage.org

Editors Note: Janice Perez is currently a Correctional Program Officer C at the South Middlesex Correctional Center in Framingham MA. As a CPO C, some of her assignments have included: IPS (Inner Perimeter Security/Operations/Investigations), developing guidelines when the facility began to house Awaiting Trial inmates; and her present position which is a member of the Unit Team handling all classification/inmate issues for the minimum population at SMCC, as well as providing training to other facilities when requested. Janice is also a member of the Department's Diversity Committee, regularly acts as a trainer for new recruits in the area of Female Offender training and also is a member of interview panels when the DOC is hiring new security staff. She can be reached at 508-875-2883 ext. 4137 or JPerez@doc.state.ma.us.
---