Department of Justice Actifities Focused On Addressing Abuses In Juvenile Facilities
By Department of Justice - Office of Justice Programs
Published: 01/25/2010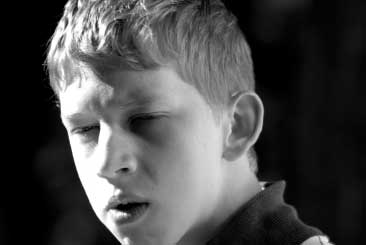 THURSDAY, JANUARY 7, 2010
WWW.JUSTICE.GOV

The findings reported in the Bureau of Justice Statistics' (BJS) report, Sexual Victimization in Juvenile Facilities Reported by Youth, 2008-2009, bring into focus the dire circumstances that too many youth in juvenile correctional facilities have to endure. While the report focuses on specific types of juvenile facilities-larger facilities that typically hold adjudicated youth for longer periods-the Department of Justice is committed to addressing confinement issues for all youth in all facilities.

The Department's Office of Justice Programs' (OJP) Review Panel on Prison Rape (Panel) will review and conduct hearings on the BJS report. The Panel, as required by the Prison Rape Elimination Act, is responsible for conducting annual hearings to collect evidence to assist the Bureau of Justice Statistics in identifying common characteristics, not only of victims and perpetrators of prison rape, but also of prisons and prison systems with a high incidence of prison rape and those that have been successful in deterring prison rape.
OJP's Office of Juvenile Justice and Delinquency Prevention (OJJDP) has long been concerned with the conditions and challenges that confront youth in the juvenile justice system, particularly those in custody.
OJJDP plans to issue a solicitation in Fiscal Year (FY) 2010 for a National Training and Technical Assistance Center for Youth in Custody. The Center will serve as a resource for juvenile detention and correctional facilities and among other activities will promulgate data-driven approaches for facilities to identify, monitor, and improve conditions and treatment services provided to youth in custody, using evidence-based standards and outcome measures.
OJJDP will increase outreach and information about available training and technical assistance on best practices for juveniles in custody, to all grant recipients who use funding to support a juvenile facility (public or private).
OJJDP will convene a listening session of juvenile detention and correctional leaders and experts to garner their input on the BJS study findings and discuss potential strategies for improving conditions of juvenile facilities.
In late 2009, OJJDP provided funds to the National Institute of Corrections (NIC) and will partner with NIC to assess, plan, design, develop, deliver, and evaluate training programs, technical assistance and related services to address the needs of juvenile detention and correctional professionals working with youth.
The Department's Civil Rights Division enforces two statutes concerning conditions in juvenile justice facilities - the Civil Rights of Institutionalized Persons Act (CRIPA) and Section 14141 of the Violent Crime Control and Law Enforcement Act of 1994. The Division's Special Litigation Section has investigated unlawful conditions in more than 100 juvenile facilities and monitors more than 65 facilities in the United States and its territories. Sharing information on the sexual victimization of youth in juvenile justice facilities between Justice Department components will further ensure that systemic changes occur so that youth are protected from such serious harm.
The Attorney General has also established a Prison Rape Elimination Act (PREA) Working Group to review standards proposed by the National Prison Rape Elimination Commission and draft national standards to enhance the detection, prevention, reduction and punishment of prison rape. The working group is working diligently on these standards and to address the other recommendations of the commission.


---