Ethical Leadership - Part 2
By Mike Raneses, Parole Agent, California Department of Corrections & Rehabilitation
Published: 02/08/2010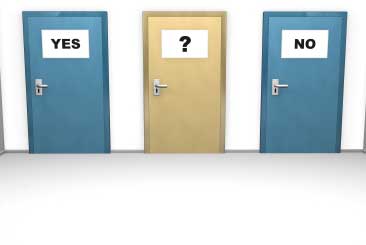 Part 2: Making it Practical

In our last article (Part 1- A New Paradigm), we discussed that ethical leadership is needed at all levels of an organization, and that the responsibility for leadership is placed not only on those in designated leadership positions, but that all staff are leaders and share the responsibility for ethical leadership and the ethical climate of their organization. This week, we will present a few ethical decision making models that we trust will prove useful both at the organizational and personal levels.

CDCR Model

The first model we will present was developed several years ago by a team of managers from the California Department of Corrections and Rehabilitation (CDCR) as a project for the Leadership Institute of CDCR. This model presents factors these managers felt important to consider in making work-related decisions in their agency:

Is it the truth?
Is it in conflict with our Values Statement?
Does it benefit public trust?
If it were subject to public scrutiny, would it harm CDCR?
Is it an appropriate use of taxpayer dollars?
Is it equitable to all?
Does it conflict with rules and regulations?
Would you be willing to testify to your actions in a public hearing?


Our lives are filled with decision-making opportunities that involve ethical choices. Most of these decisions do not involve much thought; we simply make our decisions based on our innate sense of right and wrong, good and bad. But some decisions that involve ethical choices are not as easy to make, especially those that involve decisions in what may be referred to as the "Gray Area," an area of uncertainty, and are not so simply made.

Especially challenging are those ethical decisions that involve choices between positive values, for example, honesty and loyalty. Most would agree that the values of honesty and loyalty are positive attributes to be sought after and upheld. But sometimes these values are in conflict, causing the decision maker an ethical dilemma. Here are two other decision-making models that you may find useful, especially in personal decision making:

Two-Fold Test of Ethics

Personal Test
The first aspect of this model is the Personal Test. How does the decision you are about to make "feel" to you? As you ponder the decision, how does your proposed course of action sit in your mind and heart? Or, perhaps more graphically, how does it make you feel in your "gut?"

Public Test
The second aspect of this model is the Public Test. How would you feel if the decision you are about to make, or the behavior you are about to engage in, was "sunshined" or subject to public scrutiny for all to see? How would you feel if your decision were published in your local newspaper, or if your family knew of the decision?

Some would argue that the Two-Fold Test of Ethics is simplistic. Perhaps, but it can prove useful if utilized to sort out ethical dilemmas

Blanchard-Peale Model

According to Kenneth Blanchard and Norman Vincent Peale, authors of "The Power of Ethical Management", there are three questions you should ask yourself whenever you are faced with an ethical dilemma.

Is it legal?
In other words, will you be violating any criminal laws, civil laws or organizational policies by engaging in this activity?

Is it balanced?
Is it fair to all parties concerned both in the short-term as well as the long-term? Is this a win-win situation for those directly as well as indirectly involved?

Is it right?
Most of us know the difference between right and wrong, but when push comes to shove, how does this decision make you feel about yourself? Are you proud of yourself for making this decision? Would you like others to know you made the decision you did?

Most of the time, when dealing with "gray decisions," just one of these questions is not enough. But by taking the time to reflect on all three, you will often times find that the answer becomes very clear.

While these models can be helpful in simplifying the complexity of ethical decision-making, ethicist Michael Josephson, simplifies ethical decision making even further. According to Josephson, the first component of ethical decision-making is discerning the right thing to do, but the second component, the commitment to do the right thing, is admittedly more challenging. But, as Josephson says concerning making good ethical decisions, "If it were easy, everyone would be doing it."

In the end it's up to us.

References:

"The Power of Ethical Management," Ken Blanchard and Norman Vincent Peale, HarperCollins Publishers, 1988, New York, NY

"Making Ethical Decisions," Michael Josephson, 1992, The Josephson Institute, Los Angeles, CA

Mike Raneses is a 40-year criminal justice veteran with service as a Deputy Sheriff, Probation Officer, and most currently as a Parole Agent with the California Department of Corrections & Rehabilitation. He resides in Tustin, CA with his wife Ruth where they lead Corrections Staff Fellowship, an organization designed to help staff maintain their faith and values while walking "The Toughest Beat in the Nation."

Other articles by Mike Raneses
---