Juvenile Inmates in the Ohio Adult System
By Melody Haskins, Warden's Assistant, Madison Correctional Institution
Published: 02/22/2010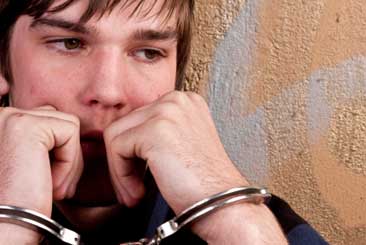 In 1997, a sight and sound restriction was put in place through legislation for youthful offenders in Ohio's adult prison system. The Madison Correctional Institution (MACI), located in London, became the only adult male facility in Ohio to routinely house juvenile offenders bound over from the adult court system. Adams A is a living unit within the institution, used to house all offenders under the age of 18 separate from the remainder of the adult inmate population. All male inmates under the age of 18, regardless of security level, begin serving their sentence at MACI, until they reach the age of majority. After turning 18 years old, the inmate may either transfer to another institution or to general population within the institution to finish his court ordered sentence.

While inmates are housed in the juvenile offender unit, they are offered various education and program opportunities to learn pro-social behaviors, decision making skills, self discipline, and programs specifically designed for this young population.

Ohio Central High School is chartered by the Ohio Department of Education and allows juvenile offenders the ability to earn a high school diploma, equivalent to community schools. From July 1, 2009 to December 31, 2009, the school has served 128 students, with 8 graduates. Course offerings include math, English, health, physical education, science, history, government and fine arts. The approved curriculum follows the Ohio Academic Standards as approved by the Ohio Department of Education.

Structured Life in an Adult Prison for Juveniles

Once the young offender arrives at Madison, he is placed in the Adams A unit and he begins the orientation process. During orientation, he is taught prison rules, consequences of not following those rules, and the various types of programs offered to better his life, promoting maturity and growth in a positive direction. The Adams A dorm is a structured daily environment under the direct supervision of multidisciplinary staff. The focus is directed towards ensuring safety and security of offenders and staff, while placing a high priority on each young man receiving his education and taking advantage of learning new life skills. The unit has an incentive based system which is structured to encourage mature behavior and making appropriate choices. In addition, the youthful offender addresses any substance abuse issues by participating in a 13 week alcohol and drug program with Recovery Services staff. This program focuses on thinking errors, drug education and the culture of addiction.

The juvenile unit at MACI operates under a "Phase Behavior Incentive Based Program". Offenders start their incarceration in the WHITE PHASE, which is the orientation phase. This entry phase provides the inmate time to learn institutional rules and program requirements. The juvenile offenders in the phase have very little property or privileges. In order for the young offender to advance to the next phase, known as the YELLOW PHASE, there are certain requirements he must meet. He must maintain good conduct, attend mandatory education and treatment programs, and maintain a sanitary living environment at all times.

Once the inmate is able to move to the YELLOW PHASE, his positive behavior is rewarded with an increase in privileges, such as additional free time, increased recreation, the option to purchase a personal television or radio and personal clothing. An inmate must continue with his positive behavior to remain in this phase. The goal of the program is to motivate the juvenile to act responsibly and make mature decisions.

"Freedom Steppers" is also a very unique activity offered only to the juvenile population. "Freedom Steppers" is a drill and step team that initially teaches the juveniles basic military commands and later moves into highly choreographed routines. The purpose behind the program is to teach core values, discipline, self esteem, respect for self and others, and team work. The group meets once a week and begins with attendance, followed by exercises and conditioning training. The step team must learn basic military style drill commands in order to begin the process of self discipline. After this is mastered by all team members, the second half of the program is a highly choreographed dance style routine that encompasses a blend of step and dance, with all members participating.

The Madison Correctional Institution juvenile offender unit aims to provide the juvenile population an opportunity to learn the skills necessary to prepare them for release from the structured environment, equipping them to make positive choices and decisions that will contribute to them becoming a mature adult, whether they continue to serve time at an adult prison or are released back to society.

For more information on the juvenile offender unit, please contact the Madison Correctional Institution Public Information Office at (740) 852-9777.
---