13 Ways Gangs Use the Justice System Against Us
By Tracy E. Barnhart
Published: 03/15/2010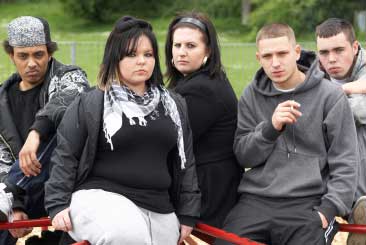 The following are actions gang members will use to get over on law enforcement and corrections officers while using the criminal justice system against us.






Use of discovery motions to find witnesses, victims, and informants to threaten and/or kill them.


Use of continuous delays in trial to remain in county jail to conduct criminal business or in an attempt to escape.


Use of court clothing exchanges to deliver drugs.


Use of jail telephones to find information, such as booking numbers or court dates, on enemy targets to kill them.


Use of special visits from gang member "witnesses" accompanied by an attorney, to avoid the screening process and pass drugs and messages.


Use of attorney privileges to avoid mail inspection by jail deputies and prison staff to pass important messages and order hits.


Use of witness subpoena power to bring gang members from state prisons to the county jail under false pretences in order to have meetings or to kill someone.


Use of child custody and support cases to subpoena gang members to the county jail, in a less obvious way, in order to have meetings or kill someone.


Causing an enemy to be placed on the court list and transported to a county where he is more vulnerable to attack.


The filing of spurious complaints, writs, and appeals to harass gang investigators and delay prosecution.


The use of perjuring witnesses or "Leslie White" type informants to confuse the presentation of a case and possibly cause a mistrial.


The use of unscrupulous bail bonds offices to obtain information on enemies or to bail out prison gang members.


Using the proper status or unscrupulous attorneys and private investigators to facilitate all of the above.



Visit the Tracy Barnhart page
---