Women in Prisons
By Robert Kravitz, President AlturaSolutions
Published: 04/05/2010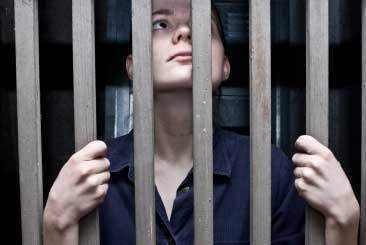 When the general public thinks about prisons, typically what comes to mind are overcrowded facilities, high walls with barbed wire. They also typically picture an all-male population, with most inmates covered in tattoos.

The picture fewer see is that of women's prisons.

It is true that the number of women in prison is very small in proportion to the overall prison population. Although the statistics can vary, approximately 2.5 million people are incarcerated in U.S. prisons and jails. Of these, according to a study conducted by the Institute on Women and Criminal Justice (IWCJ) in 2006, the number of women in prison is approximately 105,000.

Also of note, the same study reports that the female population in prison has risen an astonishing 757 percent from 1977 to 2005. Most experts believe the massive increase is the result of tougher sentencing laws and a record numbers of drug offenders. Whatever the reason, it leaves the United States with the distinction of having the largest prison population and the highest rate of incarceration in the world.

Because the female prison population is growing so rapidly, prison administrators are taking a closer look at the conditions and the needs of women in prison, specifically those that can negatively impact their health. What administrators are realizing is that although many of these issues and conditions are similar to those found in all-male prison facilities, female prisoners do have special needs that must be recognized and addressed.

How They Are Different
Numerous studies have addressed the issues of women in prisons, including their special health needs and how they differ from women's prisons. Two of the most notable and extensive studies were published in 2009 making their findings extremely useful.

The first, from the World Health Organization (WHO), is entitled Women's Health in Prisons: Correcting Gender Inequity in Prison Health and involved women's prisons in Europe as well as the United States. The other is Mothers, Infants and Imprisonment: A National Look at Prison Nurseries and Community-Based Alternatives, published by the IWCJ. This study focused almost entirely on U.S. female prison facilities.

Although some issues and findings do vary, the similarities of the two studies as well as their recommendations mirror each other in many areas. Among the findings regarding both U.S. and European female prison facilities are these:

The majority of women are in prison for nonviolent crimes, either property or drug related. As a result, they tend to serve shorter sentences, resulting in greater turnover for prison administrators.
The prevalence of mental illness in prisons is much higher for women than men and is infrequently addressed. Women in prison are also more likely to harm themselves than men.
Although this is less a factor in the United States, where there are approximately 170 women's state prisons, in the other countries studied there were few women's prisons. This means women may be incarcerated far from family and friends.
The number of women giving birth in prisons has jumped significantly, and not all prison facilities are equipped or prepared to handle a growing baby population. In fact, only nine states in the United States have prison nursery programs in operation or under development.
It is not uncommon for women in prison to discover that they are both pregnant and HIV infected.
Most U.S. facilities allow newborn babies to stay with their mothers from 12 to 18 months.
There is a much greater need for more adequate nutrition and exercise for female prisoners, especially those who are pregnant; there is also a greater need for more thorough hygiene and cleanliness standards throughout the facility.


Recommendations
Both studies provide a number of recommendations for improving prison facilities for women. Interestingly, the first recommendation of both studies involves what is termed "human rights." The studies indicate that human rights should be the "underpinning," according to the WHO report, of all policies and conditions for women in prisons.

They both also recommend that prison be viewed as a last resort after all alternatives are found either unavailable or unsuitable. This is especially true of pregnant prisoners or those who have young children. Another similarity is their discussion of health service programs, including mental health programs. Both believe these must be amplified considerably, especially when babies or children are involved.

As to babies born in prison, both reports say women's prisons must have proper care facilities available for these women and that prison administrators and staff should understand the special needs of these women. When dealing with children in general, the IWCJ report says "the best interest of the children must be the main determining factor" as to whether a woman is imprisoned or another form of sanction is used, where they are imprisoned, and for how long.

Regarding the need for more thorough hygiene and cleanliness standards, prison facilities need to reevaluate how their facilities are maintained, what types of products and equipment are used, and what can be more effective. For instance, the Wisconsin Secure Program Facility (WSPF), Boscobel, Wisconsin, switched from conventional cleaning methods—mops, buckets, sprayers, and cleaning clothes—to spray-and-vac machines, commonly known as no-touch cleaning systems. The key reason for the change was to minimize or eliminate the growing number of MRSA cases at the correctional facilities.

Addressing These Recommendations
Although many problems remain and many of the recommendations of both studies have yet to be addressed or are very slowly being examined, the WHO study ends with some positive findings regarding their recommendations. The report states more court systems are looking for alternatives to custody and there is "much more effort [by the court and prison systems] in assessing and managing women in other custodial settings, especially if they have committed a non-violent or relatively minor crime."

As far as implementing these recommendations, an unfortunate yet significant issue must be noted. Although the studies were published in 2009, research and preparation began before the economic downturn occurred and its impact on state and federal funding for prisons could be determined. Right now, many states are considering closing prisons, both men's and women's, which will likely impact any improvements.

The only exception may be the adoption of new cleaning methods such as those discussed earlier. This is because of the health risks involved in housing a growing population, especially a female population, in increasingly overcrowded prison facilities. Additionally, newer cleaning systems such as the spray-and-vac system have proven to improve worker productivity, which can be a cost savings.

Editors Note: Corrections.com author, Robert Kravitz, is president of AlturaSolutions Communications and is a writer for the professional cleaning, building, healthcare, and educational industries. He may be reached at info@alturasolutions.com

Other articles by Robert Kravitz
---