Management of Tuberculosis
By Federal Bureau of Prisons
Published: 04/12/2010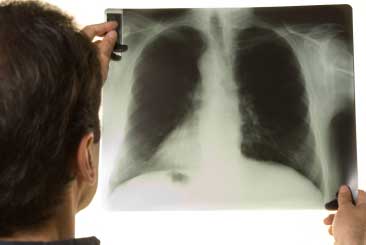 Editors Note: The following is an excerpt of the Clinical Guidelines for the Management of Tuberculosis released in January 2010 by the Federal Bureau of Prisons

Purpose

The Federal Bureau of Prisons Clinical Practice Guidelines for the Management of Tuberculosis (TB) provide recommendations for the treatment of federal inmates with TB infection and disease and for the management of contacts to infectious TB cases.

Epidemiology, Transmission, and Natural History

TB incidence in the United States decreased during the past decade, largely as a result of more intensive TB control efforts. Nevertheless, TB control remains a public health priority for correctional systems, since TB outbreaks continue to occur in U.S. jails and prisons. Furthermore, a significant proportion of TB cases in the U.S. occur among persons who are over-represented in certain jails or prisons, including racial/ethnic minority populations, persons with human immunodeficiency virus (HIV) infection, and persons born in foreign countries that have high rates of TB.

M. tuberculosis, the organism that causes TB, is transmitted through airborne respiratory droplets when an individual with active pulmonary TB coughs, sneezes, speaks, or sings. Transmission of M. tuberculosis depends on the length of time and frequency of the exposure, the degree of contagiousness of the infected person, the environment and airflow in which the exposure occurred, and the intensity of the contact with the TB organism itself. Infection with M. tuberculosis usually requires prolonged contact with an infectious case in an enclosed space. The majority of persons who become infected never develop active TB.

The most significant risk factor for LTBI is country of origin. The general U.S. population has an estimated TB infection rate of only 5-10%; whereas foreign born populations have an average estimated TB infection rate of 32%, with rates varying widely throughout the world. Other risk factors for infection with TB include injection drug use; being a resident or employee in congregate settings such as prisons and jails, health care facilities, and homeless shelters; and most notably, being a known contact of an active TB case. On average, 30% of household contacts to infectious TB cases have a positive TST.

Approximately 5% of infected persons develop active TB disease during the first year or two after infection. In another 2-5%, disease will develop later in their lives. Certain medical conditions increase the risk that TB infection will progress to disease, the most important of which is HIV infection. Appendix 1 (Tuberculosis Risk Factors) lists conditions associated with a higher risk of TB disease, including evidence of prior TB disease on chest radiograph (CXR), injection drug use, history of organ transplant, immunosuppressive therapy (including steroids and anti-TNF alpha drugs), diabetes mellitus, and chronic renal failure.

Screening

Screening for TB in correctional facilities involves both ongoing surveillance for active TB disease and detection of latent TB infection. Early detection and isolation of inmates with suspected pulmonary TB is critical to preventing widespread TB transmission. Identification of latent TB infection provides an opportunity for providing treatment to prevent future development of TB disease.

Down load the full FBOP report - "Management of Tuberculosis - FBPO - Clinical Guidlines".


---