A visit to Inspiration River
By Joe Bouchard
Published: 07/26/2010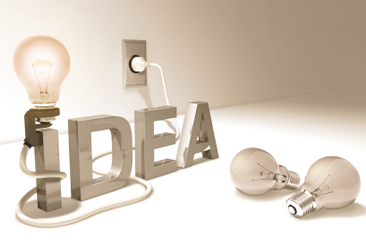 During periods of fiscal flaccidity, corrections always needs new ideas and better ways of operating. This is the time when those with proposed innovations can shine. Brainstorming session, now more than ever, are quite essential.

Did you ever get a flash of inspiration that surprised you and your colleagues? This is a time when your brainchild cascaded from the tendrils of your mind like an unstoppable rush of water seeking the lowest point. The thought flowed wildly around you, almost enveloping you, as you remain solidly rooted. It is rewarding when notions seemingly drop out of nowhere and bear fruit as a new and promote efficient ways of doing things.

What fuels your creative drive? Here is a short list of cerebral nudges:

The challenge of derailing a seemingly unsolvable problem
Fighting the frustration of seeing something done the wrong way
Looking for a good way to whittle down future mistakes, (the unfortunate gifts from chronically ham handed colleagues)
The aftermath of someone telling you that you will never be able to solve the problem. It is like breaking down a door when someone slams it in your face by telling you, "no".
The adrenal rush and ego nudge of someone who expresses unqualified faith in your abilities
Need for recognition from peers or supervisors
Drawing off the creative energy of others.
The honor of saving money for an agency, done as a conscientious employee or a concerned tax payer


We find good ideas in a variety of ways. But will knowledge flow without impediments? There are so many variables that can impact good idea harvesting.

For example, the mix of people on a committee can be wrong and counter-productive. When there is a wrong dynamic mix, too many who do not agree may be present. There is the specter of no one agreeing. Ideas by committee can be diluted and blended too much. Favoritism of ideas exists.

What is conceived as a good idea could be belittled based on personalities. A less favored employee, unfortunately, does not always seem to be the best proponent of innovation. This is a case of focusing on the merits of the messenger rather than the message.

Egos dash good ideas. Some will not share because of paranoia that others will steal credit.

And no matter the variables, inspiration simply can be elusive.

Can we channel circumstances and moods to summon our creativity as needed? At times when we seek new ways of looking at operations, it would be useful to be able to snap into the creative frame of mind. Here are some thought stimulation ideas:

Grab a coffee, take a breath, and take five. A few minutes away from the drawing board can redirect energies and place one in the right frame of mind. This is like taking a power nap. It is best to step away from the problem, if possible, and readdress it later when you are fresh.

Write a balance sheet of chief ideas, listing the pros and cons of each. Place them on separate sheet of paper or different areas on a chalk/white board for a better separation. This sort of bullet-pointing serves as a useful summary. Select good points from each pros list, From there it becomes easier to make hybrid ideas.

Look closely at group dynamics and dance around egos.

Introduce new blood into a stagnant committee. This is not some sort of twist on a corporate based "reality" show. Rather, it is a way to reinvigorate.

Reconnect with inspiring colleagues. Talk first about other issues and let the conversation meander around the issue at hand. This indirect approach often produces a mental stimulation that later solves part of the larger problem.

Take an indefinite break. Step away from the task when it becomes a bog of uncertainty. Often, inspiration comes when you are not thinking about the problem. Many believe ideas can manifest when our minds are not directly focused on the problem. Frequently, our best ideas come to us in the shower, for example, when our minds are left to flow during a routine task.

Explain the problem and the potential solutions to an uninvolved third party. An outsider's perspective may trigger an avalanche of new actions.

Here is some advice to counteract the pitfalls of idea harvesting follows – a don'ts list:

Don't get superstitious.
Don't get frustrated.
Don't forget a basic rule of realism. Brain block happens, but it is not always permanent.


Eventually, everyone will be afflicted with a block to creativity. And everyone that has to brainstorm is faced with a mental drought. But, before the metaphorical river of inspiration can flow, you have to locate the thought impeding dams. In many cases, unlocking your good ideas is as simple as knowing which circumstances give you more mental alertness. Find your Muse. All corrections solutions are born from brainstorming.

Visit the Joe Bouchard page

Other articles by Bouchard:


---