Can't See The Forest For The Trees
By Joe Bouchard
Published: 08/09/2010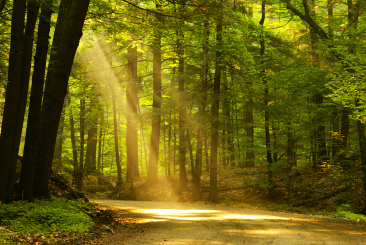 Idioms provide wonderful expressions that explain common human behaviors. For example, "Can't see the forest for the trees" means someone who does not always see the larger perspective because they are focused on the minutiae. I believe that all of us at one time or another in our career can't see the forest for the trees.

Still, detail-oriented staff help keep our facilities safe. They pinpoint problems in operation through intense scrutiny. They find little anomalies that are really the tip of the iceberg of larger perils. Without meticulous colleagues, many dangers can be overlooked.

Sometimes, though, certain details are not the crucial points. In other words, too much focus can be poured into the wrong vessel. For example, let us suppose that staff routinely perform thorough searches of meal trays as they leave the preparation area. Noting this attention to a specific area, enterprising inmates may secure contraband to the bottom of the carts that carry the meals.

When something like this is discovered, we engage in blaming others for inattention to other details when we should look at the process. That is also a case of focusing on the trees and not really seeing the forest. When staff honestly do not consider a hiding place, the point is to build a more effective search team. The point is not to point fingers at individuals.

In looking at the tangled, twisted forest that is contraband control, how do we find the right trees? Do we have the scope to assess the entire forest? Are there strategies to enhance safety through more meaningful searches? Here are a few thoughts:

Create a comprehensive check list. This list covers all known parts of a room or an area. By dating each time a specific area was searched, a record is made. A good checklist shows the entire forest rather than a few select trees.
Proofread the check list. Let others flesh out the original list, expanding where the original author may have missed.
Use the list.
Vary your search. The check list allows you to see which areas have been searched. You don't have to necessarily search in a particular order if you record what has already been examined.
Find a different perspective. Many times, we forget to crouch or look in high places. Forgetting the less obvious places really limits the search.
Rotate staff in searches. Different methods from staff may unlock some of the hitherto unthought-of of areas.
Have an objective whenever possible. For example, clues contained in correspondence from an anonymous informant may not always be accurate. But they do give a focus.
Even if there is a specific objective, do not overlook things on the list of possible finds.
The meticulous searcher can be paired with a wide roaming searcher. These complementary skills may uncover dangerous bootleg in a surprising way.
Consider compiling contraband search information. Utilize crime mapping schemes.


There are so many hiding places in any correctional facility. And there will be times where staff remove a depressingly low number of items from the loop. Yet, this is not cause for fatalism. It is an opportunity. By using a focused flexibility, staff can help make a safer workplace. Working in the forest of corrections is much more than looking at a few trees. We must consider how all parts of the whole interact.

Visit the Joe Bouchard page

Other articles by Bouchard:


---