The passive bully: A look at calculated indifference
By Joe Bouchard
Published: 08/23/2010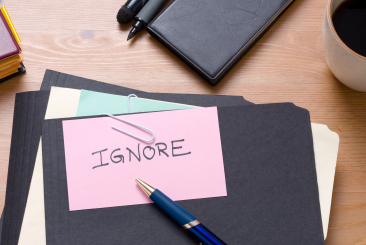 Did you ever encounter a consistently helpful colleague who suddenly ceases cooperation? The person who seemed to happy help out now quietly refuses to assist as before. Perhaps the change came because the person feels unappreciated. But the resulting behavior is a good example of passive aggression.

One of the biggest discourtesies in the work world is passive aggression. In corrections, it can become unobtrusive sabotage that also infects others with the spirit of disunity. As we all know, our squabbles amongst ourselves become weak points for enterprising prisoners to exploit. In short, when we mistreat each other with passive aggression, we allow a possible break in security.

In other terms, it is Calculated Indifference - the premeditated act of ignoring any call for or need of assistance by a colleague. The key to this form of subtle belligerence is in the word calculated. When the colleague plans to take no notice of a colleague who needs assistance, it becomes premeditated. In other words, the lack of assistance is neither innocent nor spontaneous.

For example, a colleague decides to ignore a colleague struggling under a heavy load of books by pretending to be otherwise engaged in another task. Or, a staff person pretends to be engrossed in paperwork that has no imminent deadline while others search and secure the area.

Calculated indifference is hard to prove. And that is part of what makes it a frustrating problem. Many of us know when it seems that passive aggressive behavior is used on us. But, asking the alleged perpetrator is not without difficulty. The aggressor can hide behind innocence and charge the other of harassment.

How can this understated form of lowered professionalism be mitigated? There are many strategies to take the sting out of these circumstances. Here are some hints:

Recognize human limits. All of us are subject to fluctuating moods and are entitled to feel a certain way.
Realize the normal stressor of working in a correctional facility.
Assess special though infrequently occurring circumstances that cause stress. Some of them are facility audits, inspections, court mandates, and changes in operation.
Look at yourself. Do you invite others to help you but never return the favor? Do you give proper acknowledgement to those who aid you?
Preach the mission statement.
Focus on the common goals of corrections such as security, fiscal responsibility, and service.
Raise the bar by example. Your helpful work attitude may not change a facility culture, but it could be a positive inspiration for some coworkers.
Accept that there always will be petty royalty, laziness and other passive aggressive players in the workplace.
The true professional will know the difference between those who may need simple acknowledgement and colleagues who will never deviate from the calculated indifference game.
Events can cast a long shadow. If you have offended a colleague, apologize as soon as possible.
If there seems to be tension between yourself and a coworker, it is often best to ask a few tactful questions. Balance between the extremes of victim and antagonist. If there is an actual passive aggressive incident, this puts the perpetrator on notice that you have inquired professionally.
Empathy is a key attitude in professionalism. Consider the points of view of others before making snap judgments.
Don't set yourself up for failure. Be aware that not all overtures of understanding and apology will result in mutual professionalism. It is best to accept that not everyone necessarily want to get along.


On the job, we represent our agencies and the tax payers. We are also ambassadors to our colleagues. With simple tact, diplomacy and empathy, our jobs would be easier. And in our stressful vocation, positive relations between staff is an added advantage. And the common courtesy that results can enhance security.

Visit the Joe Bouchard page

Other articles by Bouchard:


---