Modern-Day Eastern Gangs
By National Gang Center Bulletin
Published: 08/23/2010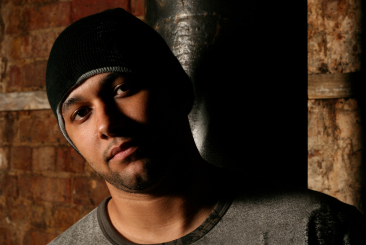 In the 1990s, post-World War II urban renewal, slum clearances, and ethnic migration pitted gangs of African-American, Puerto Rican, and Euro-American youth against each other in battles to dominate changing neighborhoods, and to establish and maintain their turf and honor. By 2008, "approximately 640 gangs with more than 17,250 members [were] criminally active in the New England region4 ". Most of the gang growth in this region has been in the 222 Corridor—so named because Pennsylvania Route 222 bisects five cities5 in the state. In the decade following the late 1990s, "each of these cities experienced a dramatic increase in gangs and their associated criminal activities" (Easton Gang Prevention Task Force, 2007). "Violent gang members from major metropolitan areas such as New York City, Newark, Philadelphia, and Baltimore travel to and through the 222 Corridor using the smaller urban communities as part of their drug distribution networks"

Another important trend in the broader Northeast region is increasing gang-related violence as a result of competition among gangs for control of territories (FBI, 2008). According to the FBI's intelligence reports, "the most significant gangs operating in the East Region are Crips, Latin Kings, MS-13, Ñeta, and United Blood Nation"

A relatively new street gang in the Northeast region, the Trinitarios, meaning the Trinity or Special One, was formed during the late 1990s for protection from Dominican inmates in New York prisons (FBI, 2008). Upon leaving prison, members banded together as a street gang, calling themselves Trinitarios to separate themselves from other Dominican street gangs in New York. "Trinitarios members are establishing a reputation for extreme violence throughout the area" and this gang appears to be increasing its presence in the region. Its members are particularly involved in drug trafficking, robberies, auto theft, and murder. Trinitarios also maintains strong, hierarchical organizations in correctional facilities.

In addition to the Trinitarios, local law enforcement agencies currently identify the East Coast Bloods and Dead Man Inc. as presenting enormous threats to public safety in the Northeast region. The East Coast Bloods were formed in New York City's Rikers Island Jail in 1993 to fight off Ñetas and Latin Kings within the facilities.6 Members of this gang are predominantly African-American males aged 16–35 years. Some gang sets on Rikers require an individual to "put in work" or "eat food" (cut or slash someone) before they are considered Blood members. In the estimation of some authorities, the East Coast Bloods is reputed to be the largest street gang in New York City, and it operates in other East Coast cities as well. Dead Man Inc. is a white prison gang that reportedly was formed in the Maryland Correctional Adjustment Center, known as Supermax. It was founded in the late 1990s by white inmates who desired affiliation with the established Black Guerrilla Family, but the group's request was denied because its white race, which conflicted with the BGFs Black membership.8 Hence, Dead Man Inc. was formed.

Editor's Note: The above is an excerpt from the National Gang Center Bulletin May 2010 issue - "History of Street Gangs in the United States"
---